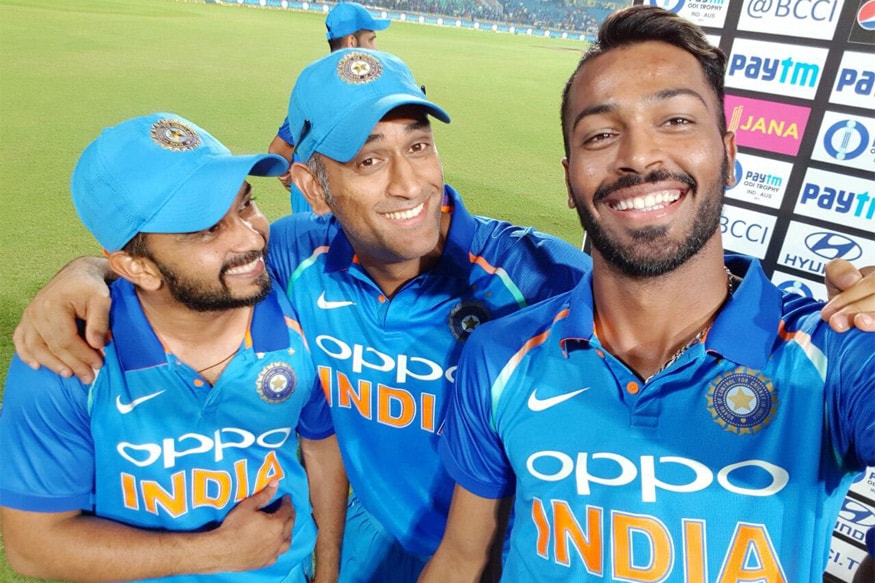 The performance of the Indian middle-order has been like a roller coaster ride since the last World Cup. There has been a lot of debate and discussion surrounding its effectiveness with the World Cup in England scheduled to commence in just over a couple of months.
We divide the performance into three distinct periods and try and analyze each phase.
Phase 1: From World Cup, 2015 till beginning of Champions Trophy in England in 2017
Phase 2: From Champions Trophy 2017 till end of Asia Cup in 2018
Phase 3: After Asia Cup 2018
Note: Middle-order numbers are calculated for batting positions 4-7
Phase 1
The period immediately after the World Cup saw India experiment with their middle-order options and although the likes of Suresh Raina were very much in the plans then, an all-time ODI great, Yuvraj Singh started losing favour while Manish Pandey, Kedar Jadhav and Ajinkya Rahane were constant features.
India were far from dominating the middle-order batting like they did in the past and fared worse than a transformed England, Pakistan and South Africa.
However, an average of 36.66 and a strike rate of 97.44 were worth writing home about. They also managed to rack up five hundreds and eleven half-centuries from these positions post the World Cup till beginning of Champions Trophy.
The best players in this phase were Dhoni, Jadhav, Rahane and Pandey with the veteran wicket-keeper batsman possessing a healthy average and strike rate - 38.8 and 86.99. Jadhav and even Rahane struck at strike rates greater than 100 while a slew of others including Manoj Tiwary, Stuart Binny and Ambati Rayudu were tried in this period.
Phase 2
The period from Champions Trophy till end of Asia Cup saw India's middle-order performances drop drastically. From 36.66 in the first phase, the average dropped to 32.54 and the strike rate also dipped dramatically to 84.48.
The middle-order still came fourth but the likes of New Zealand and Bangladesh – aside from England of course – beat India in terms of averages. India couldn't manage a single hundred from positions 4-7 in the batting order in this time frame and the middle-order was zeroed in as a major concern.
Dhoni remained the highest run-scorer in this phase from the middle-order but his strike rate dropped to a concerning 77.09. Strike Rate of the lower order was a major concern for India in this period and Hardik Pandya was the man who delivered with some breathtaking knocks. Jadhav and Dinesh Karthik impressed too but Rahane was a disappointment – not only did his strike rate drop to 76.92 but his average dipped too, resulting in him being dropped from the side. The likes of Raina, Iyer, Yuvraj, Rahane and Pandey were dumped in this phase.
Phase 3
Post the Asia Cup, India's middle-order has seen a kind of mini-resurgence. The average has gone up to 37.58 – their best in the three phases – but a lot of teams have gone past them in terms of averages in this period.
The strike rate has risen to a commendable 88.61 and they have managed a hundred and eight half-centuries from the middle-order (4-7) in 18 matches in this time frame.
The individuals have fared better too with the likes of Vijay Shankar and Ambati Rayudu putting in telling performances. Rayudu also knocked off the highest score from the middle-order in this period and averaged a healthy 42.18. Dhoni's strike rate rose to 80.38 and he managed four half-centuries in this period to lift himself up before the World Cup. Experiments revolving Rishabh Pant were unsuccessful while Karthik was dropped for the last series against Australia.
Jadhav continued to be impressive and remains a key component of this batting line-up.