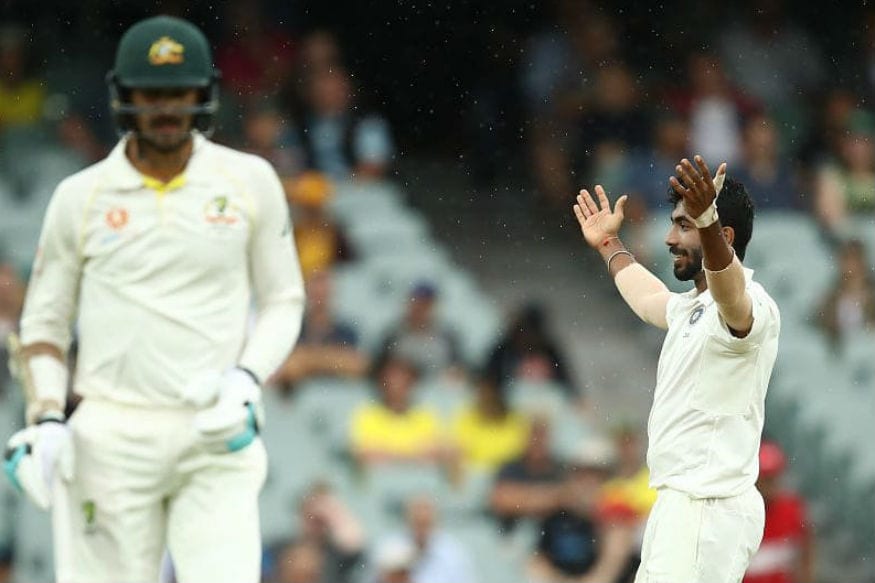 Jasprit Bumrah's career best figures of 6/35 were the best ever by an Indian bowler at the Melbourne Cricket Ground. The performance also earned him a special place in history as he slotted in behind two legends for the best spell in history by an Indian bowler in Australia - Kapil Dev's 8/106 in Adelaide in 1985 and Anil Kumble's 8/141 in Sydney in 2004.






It has been a remarkable year for Bumrah, considering he only made his Test debut in January against South Africa, when apprehensions had been expressed about his ability to deliver with the red ball.

With the performance in Melbourne, he has become the first Asian bowler to take a five-for in Australia, England and South Africa in the same calendar year. He has ended the year with 45 Test wickets, which is the most for an Indian bowler in his debut calendar year, surpassing Dileep Doshi's record of 40 wickets in 1979.





Interestingly, Bumrah with 45 wickets is fifth in the list of Indian fast bowlers with most wickets in a year, behind Kapil Dev, who took 75 & 74 in 1983 & 1979 respectively and Zaheer Khan, who claimed 51 & 47 in 2002 & 2019 respectively. His average of 21.24 is well superior though.

The ongoing series has seen Bumrah perform at his very best, where he has drawn an edge or missed one every four deliveries. He was also inducing a false shot with 26% of his deliveries in the ongoing Test, according to CricViz.


Jasprit Bumrah now has 42 Test wickets in 2018. Only five Indian seamers have ever taken more wickets in a calendar year, and only two (Zaheer Khan in 2010 and Kapil Dev in 1979 and 1983) have done so at a lower average than Bumrah's. #AUSvIND

— The Cricket Prof. (@CricProf) December 28, 2018




Not only the wickets, but the way he gets them also establishes just why he has become captain Virat Kohli's go to man. The slower delivery to dismiss Shaun Marsh on Friday was the perfect example.


Each of the first 5 balls in Bumrah's over was within 1.5kph of each other. The Indian established a pattern, lulling Marsh into playing the ball before it was bowled, before unleashing that slower ball. Arguably the best over of fast bowling we've seen in this series. #AUSvIND https://t.co/XlTdQfLxZm

— The Cricket Prof. (@CricProf) December 28, 2018




The 25-year-old is clearly making the world sit up and take notice, with some such as former Australian captain Michael Clarke going as far as to say that Bumrah can become the No.1 in all three formats of the game within a year.



First Published: December 28, 2018, 2:50 PM IST