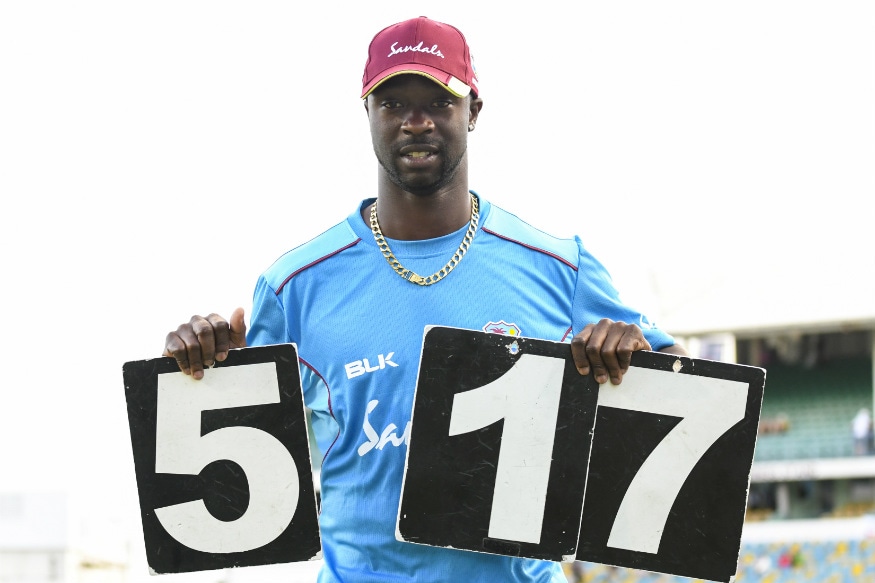 27 balls, four runs and five wickets – Kemar Roach produced a hostile spell of fast bowling as England went from 35/1 to 77 all out post lunch on the second day of the first Test at Bridgetown.
It was the pace bowler's ninth five-wicket haul in Test cricket and may turn out to be his most significant if it leads to a victory for the West Indies.
Roach has had a 'roller-coaster' career – there have been plenty of highs interspersed with some terrible lows.
Overall, he has picked 171 wickets in 51 Tests at an average of 27.87 and strike rate of 52.1. He has nine five-wicket hauls and a solitary ten wickets in a match performance.
He made a roaring start to his Test career in the 2009 home series against Bangladesh picking 13 wickets in his first two Tests.
He had good returns in 2009 and 2010 (20 and 16 wickets at 29.30 and 26.93 apiece) but went off the boil in 2011 accounting for just seven wickets from four Tests.
BREAKTHROUGH YEAR
2012 was the breakthrough year for Roach. He aggregated 39 wickets from just seven Tests at an impressive average of 22.25 and strike rate of 41. He was the fifth-highest wicket-taker amongst fast bowlers in the year. His average placed him at Number 3 (min. 5 Tests and 15 wickets) only after Vernon Philander and Ben Hilfenhaus.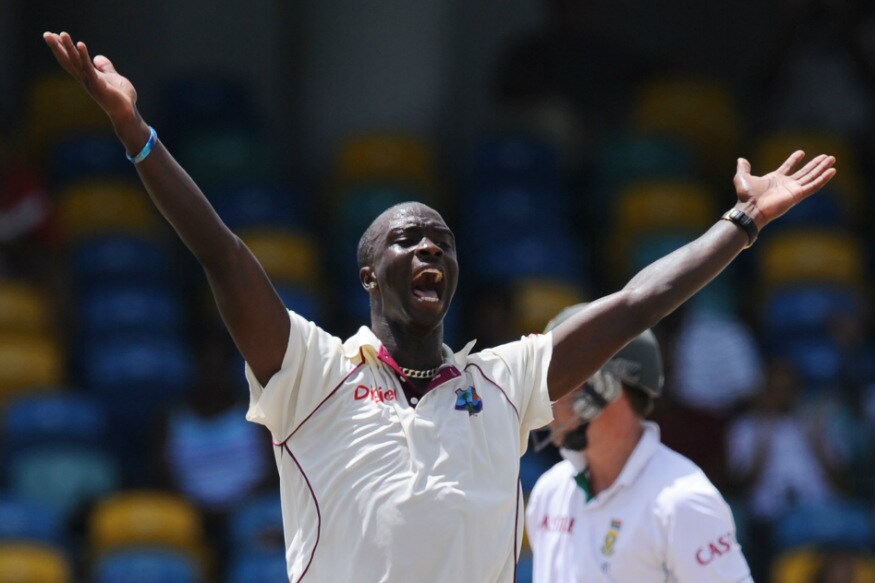 (AFP)
More importantly, his strike rate was the best for any fast bowler in the calendar year – he had three five-wicket hauls – the joint-highest with Philander. He also produced the most significant bowling performance of his career in 2012 – against Australia in Port of Spain in the second Test – 5/105 and 5/41 – the only time he has taken 10 wickets in a match in his career.
Although West Indies were beaten 2-0 by a strong Australian side, Roach emerged as the highest wicket-taker of the series. He tallied 19 wickets in the three Tests at an average of 19.73 and strike rate of 38.5.
Roach continued his rich vein of form on the tour to England as well later that year where he picked up a six-wicket haul in the Wisden Trophy opener at Lord's. He ended the year on a high grabbing 12 wickets in a Man of the Series performance as West Indies beat New Zealand 2-0 at home.
A MEMORABLE 2014
Roach had a forgetful 2013 with a shoulder injury keeping him out of action for the latter half of the year.
But he returned with a bang in 2014.
The pacer picked up 28 wickets in six Tests at an average of 20.71 and strike rate of 44.9 in 2014. Only Steyn had a better bowling average and only him and Mitchell Johnson a better strike rate than Roach amongst all fast bowlers in the calendar year – that is how good Roach was in 2014!
He was the leading wicket-taker in the home series against New Zealand picking 15 wickets in three Tests and followed that with a fine outing against Bangladesh, helping his side to a rare series win.
THE DOWNFALL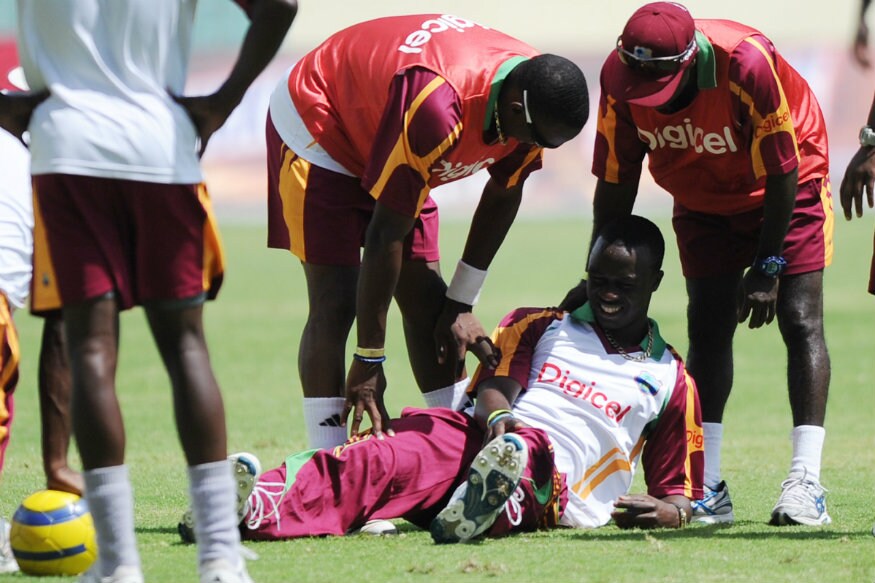 (AFP)
Roach had a disastrous 2015. He could only muster nine wickets in seven matches (average 80.44) and was subsequently dropped from the team after going wicketless in the Frank Worrell Trophy 2015-16.
He did not represent the West Indies in whites for more than 18 months.
THE COMEBACK
Roach was recalled to the national side on the back of some impressive performances in domestic cricket and made a comeback in the Wisden Trophy in August 2017.
Since then he has picked 49 wickets in 14 Tests at an average of 22 and strike rate of 43.7.
His wicket-taking prowess has been particularly striking – only seven fast bowlers have a better strike rate than Roach in this period (min. 15 wickets). It is better than the likes of Mohammad Abbas, Philander, Tim Southee, Pat Cummins, Trent Boult and James Anderson amongst others in this time-frame.
His exploits during this period include a match-winning spell of 5-1-8-5 (in the opening Test at North Sound in July 2018), which decimated the Bangladesh top and middle order skitling them for 43 in the first innings thereby paving the way for a huge West Indian win by an innings and 219 runs.
2018 was yet another year when Roach clocked a bowling average of less than 25 (22.31) and a strike rate of less than 45 (42.3).
The way Roach has been able to fight injury and form and make successful comebacks time and again speaks volumes of his ability and character and desire to succeed at the top level.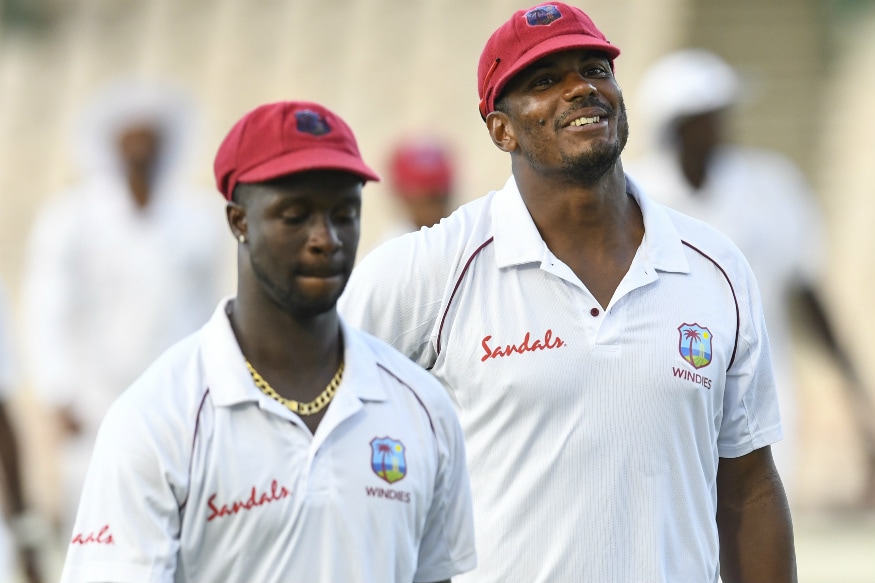 (AFP)
If we summarize his career – 2011, 2015 and 2016 – he has had just three poor years but unfortunately for Roach they were really poor.
But he has enjoyed success in all the other seven years (till 2019) of his career. In four of these – 2009, 2010, 2013 and 2017 – he has averaged between 25 and 30.
And in three – 2012, 2014 and 2018 – his average has been less than 23 and strike rate less than 45 – and he has been amongst the leading fast bowlers of the respective year.
So, if we analyze it year-wise, in conclusion, one can say that Roach has had a stellar record for 70% of his career.
Roach has also been the best West Indian Test bowler since his debut and carried the burden of a young and inexperienced team on his shoulders. He has been the leading wicket-taker for his side in this period with the best average (min. 15 Tests) and second-best strike rate (marginally behind Gabriel).
The journey has not been smooth for Roach. But time and again, he has proven himself to be a world-class operator and a genuine match-winner with the ball.
He might not be clocking 150 kms/hour as regularly now as he did early in his career but he is still capable of running through sides when on song – as was witnessed by England on Thursday.