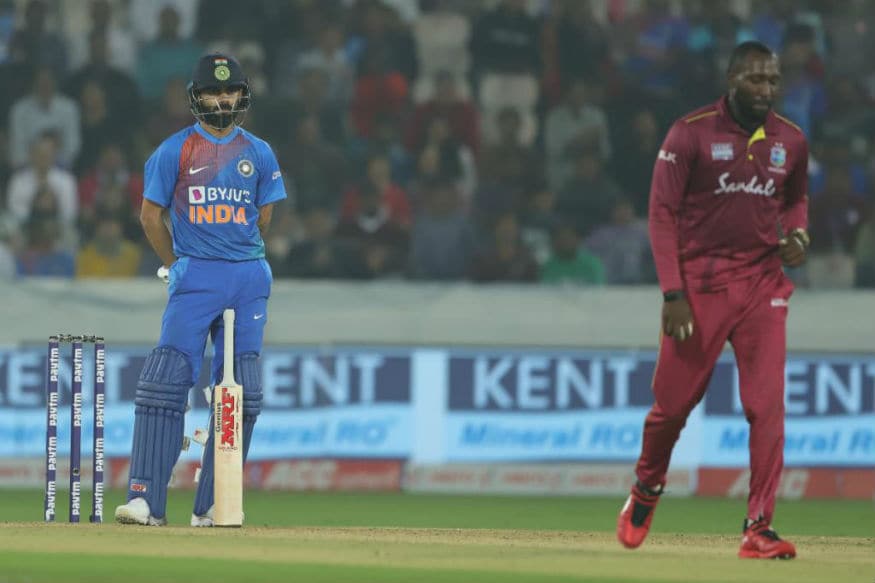 Two masterclass innings in a space of 5 days – an unbeaten 94 of just 50 deliveries in Hyderabad and then a stunning 70 not out off just 29 deliveries in the series decider in Mumbai – that is Virat Kohli as he took India to another series win under his captaincy – their seventh in 11 series (two or more matches).
Kohli has had an incredible year in T20I cricket aggregating 466 runs in 10 innings at an average of 77.66 and strike rate of 147.93. More significantly, India won 4 of the 5 times when he crossed a fifty this year.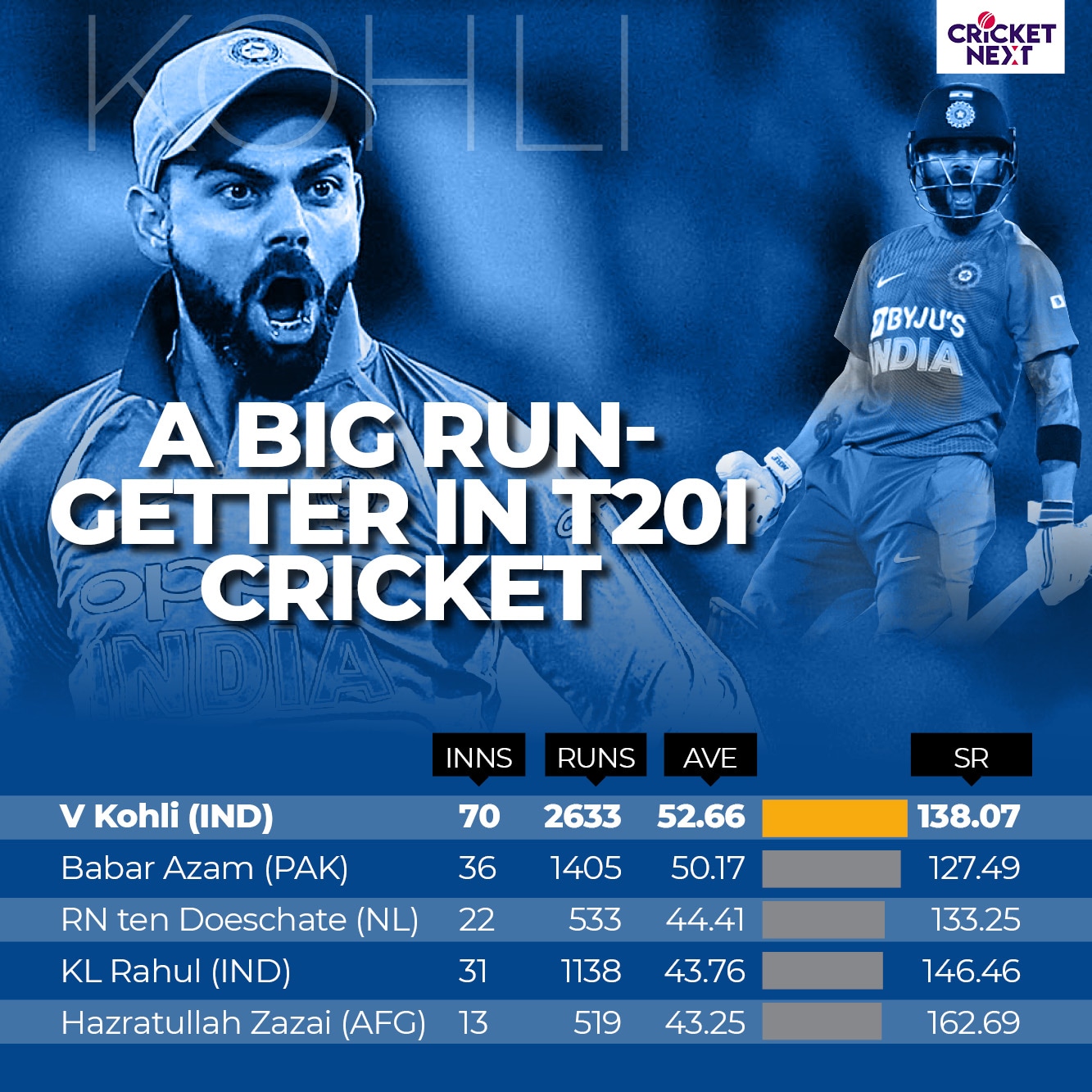 AN ALL-TIME T20I GREAT
Virat Kohli has the joint-highest aggregate in T20I cricket history (along with Rohit Sharma). But what is striking is that Kohli has taken 26 less innings than Rohit to score the same number of runs!
He also the best average (min. 500 runs) – a colossal 52.66! Moreover, he scores his runs at a strike rate of 138.07.
Add to the volume of runs and scoring rate his amazing consistency and this lethal combination makes Kohli probably the greatest T20I batsman of all-time.
He has registered 24 fifties in 70 innings. His frequency of scoring a fifty (every 2.92 innings) is the best in T20I cricket history amongst the 129 batsmen who have aggregated 500-plus runs in the format.
Kohli has registered just 19 below-20 scores in 70 T20I innings, ie a failure rate (% of innings where dismissed for less than 20) of 27.14%. This is the second-lowest failure rate amongst an elite list of top-order batsmen in T20I cricket.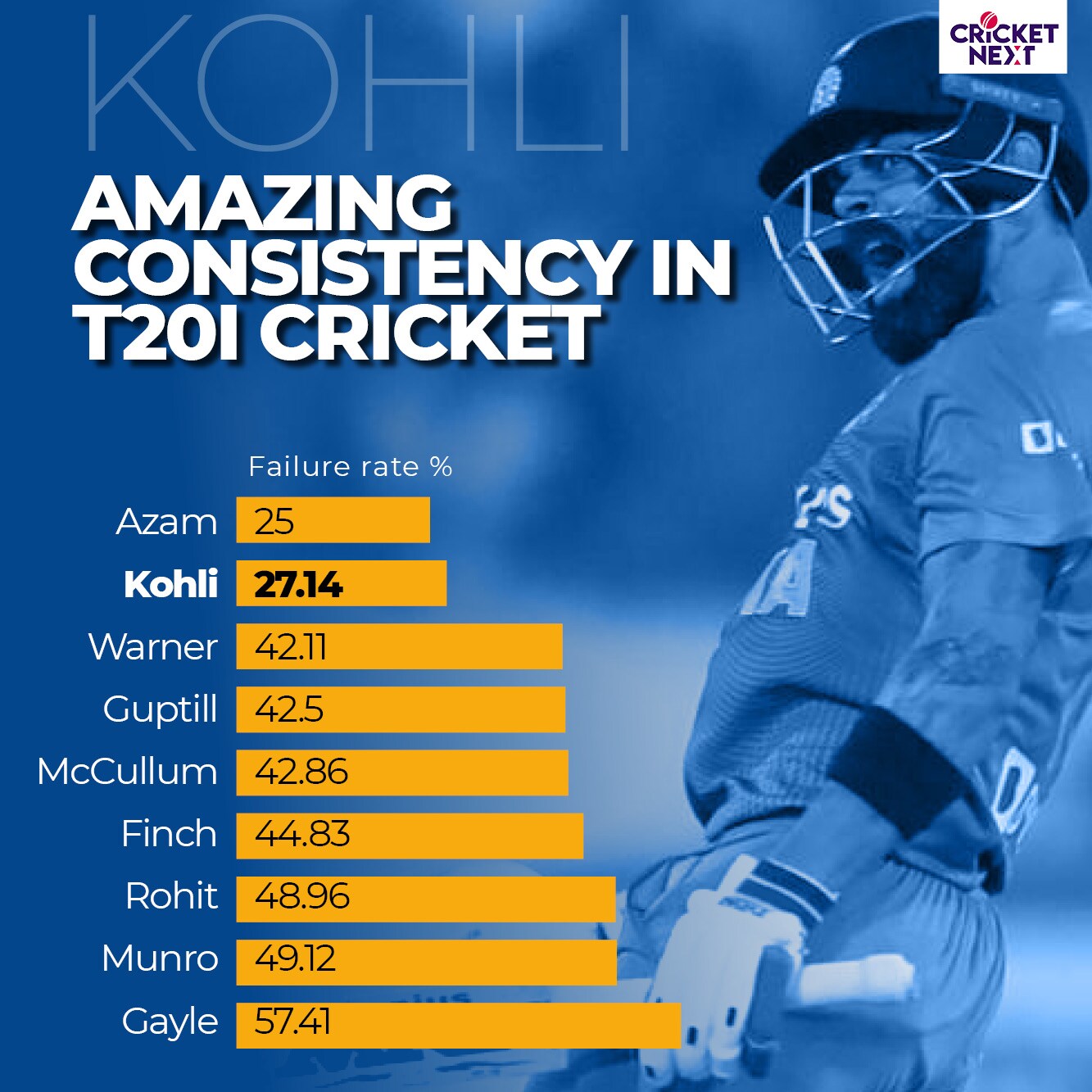 Kohli's greatest strength is his contribution when India is victorious and his ability to rise to the occasion and perform on the biggest stage – in the format's flagship tournament – the World T20 and in other matches which define the result of a series.
PERFORMANCE IN WINS AND WORLD T20
Kohli has the highest average of 68 in victorious matches for his team for any batsman in the history of T20I cricket (min. 500 runs in wins). 18 of his 24 fifties have resulted in a win for India, that is a success percentage of 75%.
He has the highest average (min. 300 runs) in World T20 cricket history. Kohli has scored 777 runs in just 16 matches at an average of 86.33 and strike rate of 133.04 including 9 fifties.
He was in devastating form in World T20, 2016 scoring 273 runs in just 5 innings at an average of 136.5 and strike rate of 146.77.
One of his most outstanding innings came against Australia in Mohali when chasing 160, he single-handedly took India to victory (India had lost three early wickets of Dhawan, Rohit and Raina and were in trouble at 49 for 3 in the 8th over) scoring an unbeaten 82 off just 51 deliveries – contributing more than half of the team's total.
Overall, 2016 was his most prolific year in T20I cricket. Kohli aggregated 641 runs in 13 innings at an average of 106.83 and strike rate of 140.26 hammering 7 fifties in the calendar year.
He was the highest scorer and scored three fifties in as many matches as India whitewashed Australia 3-0 Down Under in January 2016. His unbeaten 90 off just 55 deliveries in Adelaide was the highlight of the series.
Rewind two years back and Kohli had recorded another great performance against South Africa in Dhaka in the semi-final of the World T20, 2014. Again, chasing 172, he produced a masterclass unbeaten 72 off just 44 deliveries to take India to victory by 6 wickets.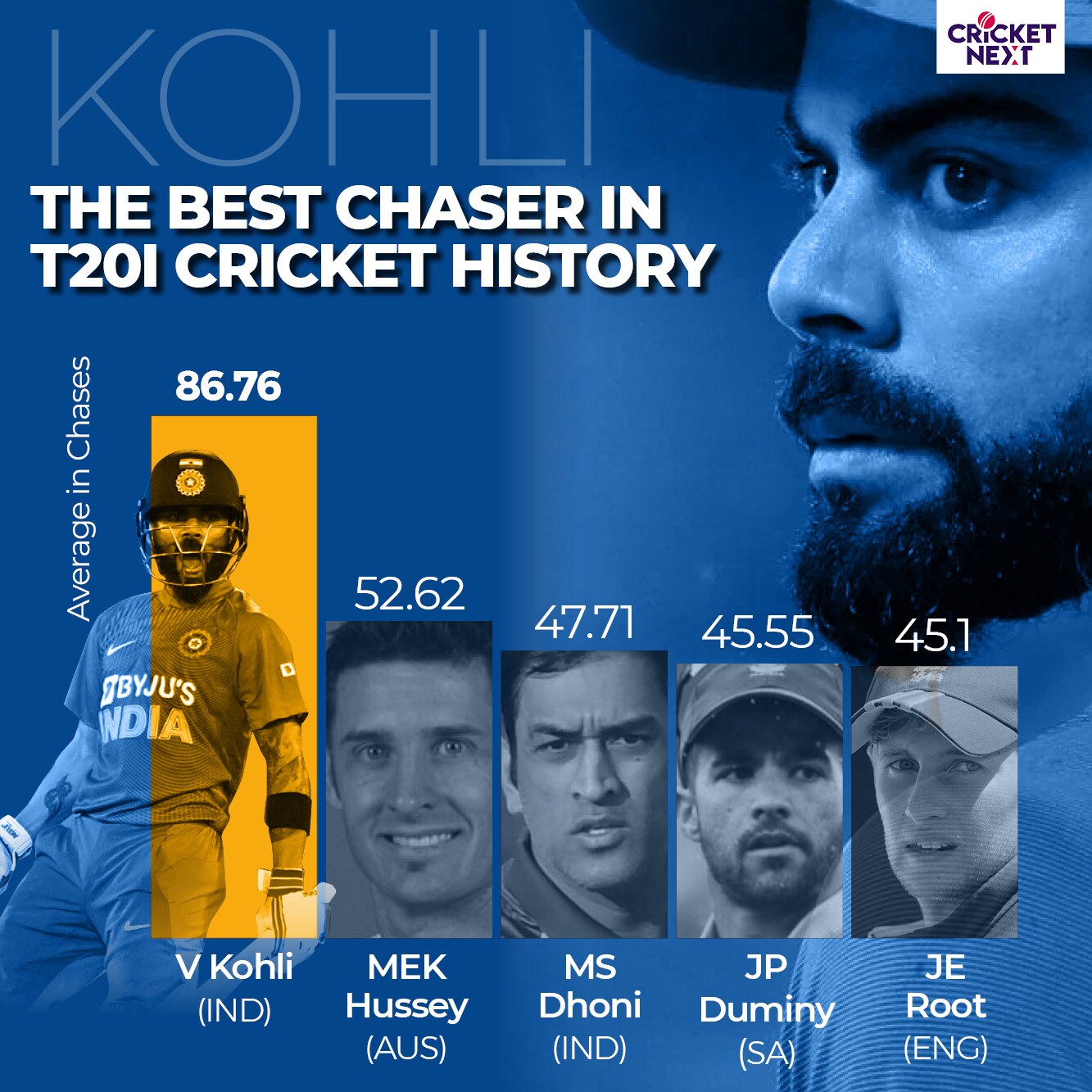 One of Kohli's greatest strengths is his ability to chase down targets. And he is the best ever in the game on this count.
Kohli has scored 1475 in 31 innings batting second at a stunning average of 86.76 and strike rate of 135.69. There is a gap of 34 runs per dismissal between him and the next-best chaser in terms of average – Michael Hussey – that is how good Kohli has been shooting down totals for India.
16 of his 24 fifties in the format have come in chases. India has won 13 of these matches.
He relishes under the pressure of chasing down targets – it brings out the best in Kohli. He has been dismissed under 20 on just three occasions of the 31 times he has batted second in an innings. He has scored 30-plus in 21 of these 31 matches.
It gets better. India has won all the 14 matches when Kohli has remained unbeaten chasing a target – this is a staggering statistic!
Kohli has redefined the art of batting in T20I cricket. With two successive World T20 tournaments in 2020 and 2021, there is no dearth of motivation.
He will be desperate to win.
The world – beware of the Super V!