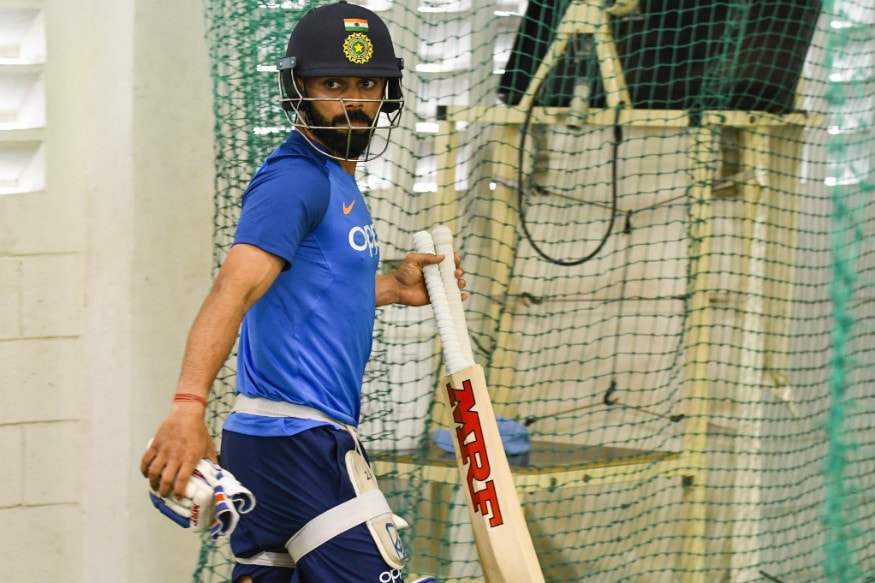 Virat Kohli aggregated just 38 runs in 4 innings in the Test series in New Zealand. His highest score was 19. It was the lowest aggregate and second-lowest average in a two-plus match Test series in his career. It gets worse in ODI cricket. Kohli has not registered a hundred in his last three series.
This is a rare phenomenon – Kohli has failed to score a hundred in at least three consecutive series/tournaments only on three occasions before in his ODI career – this shows his remarkable consistency in the format but on the flip side also demonstrates the lean patch the Indian captain is currently going through.
In two of the last three ODI series he has played – against West Indies at home and against New Zealand away, Kohli has averaged below 30 with the bat. He has not been in devastating form in T20I cricket either having not reached fifty in all the six innings he has batted in the format in 2020.
Overall, if we take an aggregate of his performance across the three formats, Kohli has not scored a hundred in his last 22 international innings – this stretch has lasted from the 6 th of December, 2019 (Hyderabad T20I against West Indies) to the 29th of February, 2020 (Christchurch Test against New Zealand).
He has scored 729 runs in these 22 innings at a disappointing average of 38.36 with just 6 fifties to his credit. Just for perspective, if we compare this to his previous stretch of 22 innings – from 27th of June, 2019 to 22nd of November, 2019 – Kohli had aggregated 1209 runs at an average of 71.11 with 4 hundreds and 6 fifties.
So indeed, it has been a big drop in form and numbers for Kohli! Amongst the 39 batsmen who have scored a minimum of 300 runs since the 6th of December, 2019 (from when Kohli's slump started), Kohli's average places him as low as Number 27.
Kohli has gone through only two similar streaks of 'bad form' before. In a career which has spanned 11 and a half years and 460 international innings across the three formats, only twice has he gone through a period of 20 or more innings without scoring a hundred.
He went hundred-less in 24 innings from the 27 th of February, 2011 to the 11th of September, 2011 before registering a ton against England in an ODI in Cardiff on the 16th of September.
During this period, Kohli had scored 562 runs at an average of just 23.41 including 4 fifties. The second such stretch lasted for 25 innings between the Asia Cup in Bangladesh (28 th February, 2014) to the ODI home series against the West Indies (11 th October, 2014). Kohli scored 690 runs in this time-frame at an average of 32.85 registering 6 fifties.
But as he did on the previous two occasions, we expect Kohli to bounce back again. He scored 510 runs at an average of 63.75 including two hundreds and three fifties in the 10 matches that followed after averaging 23.41 in the 20 previous matches in 2011.
Similarly, he bounced back in fine style after his second slump too scoring big in the ODI home series against West Indies and Sri Lanka before recording his twin Test hundreds against Australia in Adelaide. In these set of 10 innings in 2014, he scored 732 runs at a stunning average of 81.33 including 4 hundreds and 2 fities.
Will Kohli also be THIRD TIME lucky?