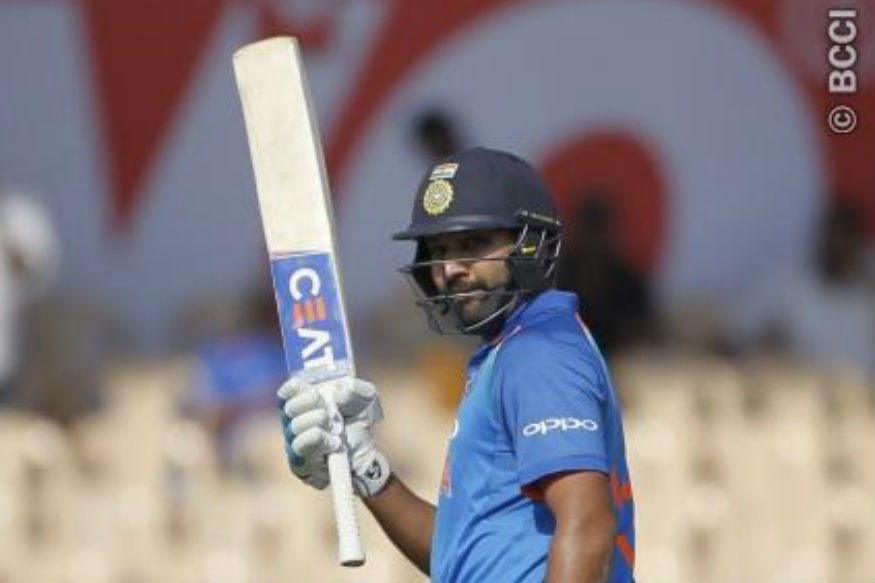 On a day when international cricket returned to the city of Lucknow after almost two and a half decades, Indian captain Rohit Sharma made more than one record his own when he not only became the highest run-scorer for India in T20 international cricket but also the only batsman to score four hundreds in T20I cricket.





Rohit, who opened the innings with southpaw Shikhar Dhawan and batted through the 20 overs was unbeaten on 111, overtook Virat Kohli when he reached the score of 11. The stylish right-hander was facing Oshane Thomas and smashed him over long-off to go from 10 to 16 in his knock and in the process overtook Kohli's tally of 2102. At the end of the innings, Rohit's total aggregate score in T20I cricket stands at 2203 runs.




Rohit, who has hit more sixes than Kohli in T20I cricket, also rose to the second spot in the overall run-scorers list behind Martin Guptill (2271 runs).

This isn't the only record that Rohit achieved during the second T20I against West Indies in Lucknow, as he and Dhawan have also becoming the highest scoring batting pair in the history of T20 international cricket. They (Rohit and Dhawan) overtook the Australian duo of Shane Watson and David Warner when they reached 10 runs in their partnership to take their total runs to 1155 at that point in time.





It was an absolute masterly display of batting by Rohit Sharma in Lucknow as he single-handedly drove the Indian innings to a very healthy total of 196.

Meanwhile, on the bowling front, left-arm spinner Kuldeep Yadav picked 2/32 and overtook Yuzvendra Chahal to emerge as the highest Indian wicket-taker in 2018. Kuldeep has picked 17 wickets in just six matches at an incredible average of 6.64 and a strike-rate of 6.8.



First Published: November 6, 2018, 7:51 PM IST