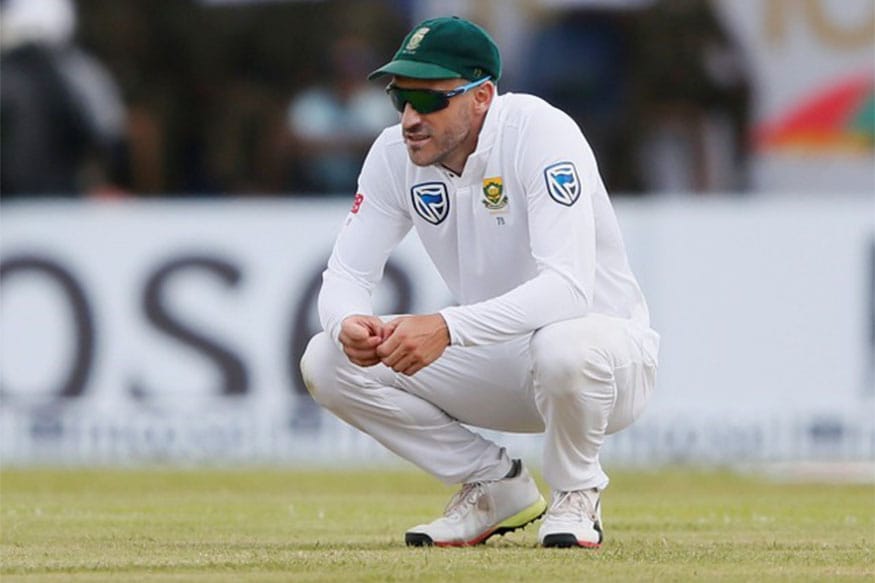 South Africa are the no.2 ranked Test team in the world but they hardly played like that over the two Test matches in Sri Lanka, losing both by large margins. It has been a while in fact since the Proteas won a series in Asia, the last one was against Sri Lanka in 2014, when Hashim Amla led the team to a 1-0 victory.

It has all gone downhill since and after 2015, the decline has been abysmal. The team has failed to make any sort of impact in the three tours since 2015 and it has been their batting that has been the biggest letdown.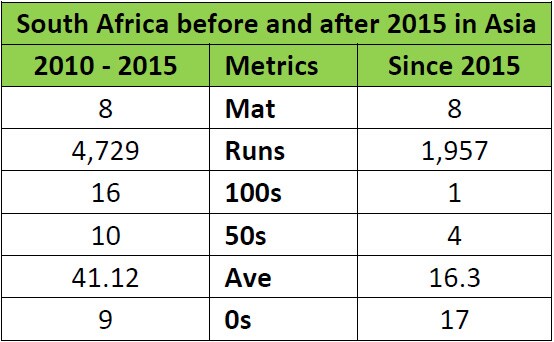 South Africa is not the only non-Asian team to have delivered dismal performances in Asia in since 2015. However, when compared with other non-Asian teams, South Africa are certainly the worst.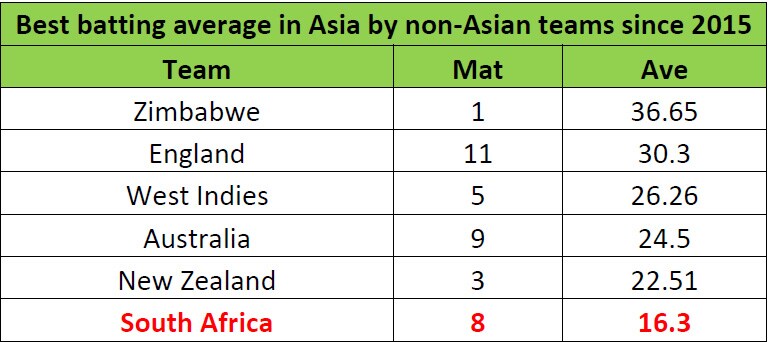 In their three series in Asian since 2015, only one South African batsman managed to score a hundred and it came from the bat of newcomer Theunis de Bruyn. South Africa players are at the bottom among batsmen to have scored centuries in Asia.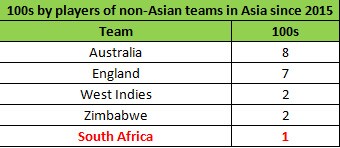 While conditions have certainly been a factor but lack of application by the batsmen will be a major concern for the team management.

In fact, the team needs to look at its own performances before 2015 for inspiration, where they registered some famous series victories and always ensured that the contest was even.

South Africa have won Test series in India, Pakistan and Sri Lanka more than once. Between 2007 and 2015, the Proteas didn't lose a single series in Asia, winning three and five ending in a draw.

They have always had the fast bowlers and now in Keshav Mahraj, a more than capable spinner, but until the batsmen can stand-up and be counted, this sequence of dismal results looks set to continue.



First Published: July 23, 2018, 5:49 PM IST