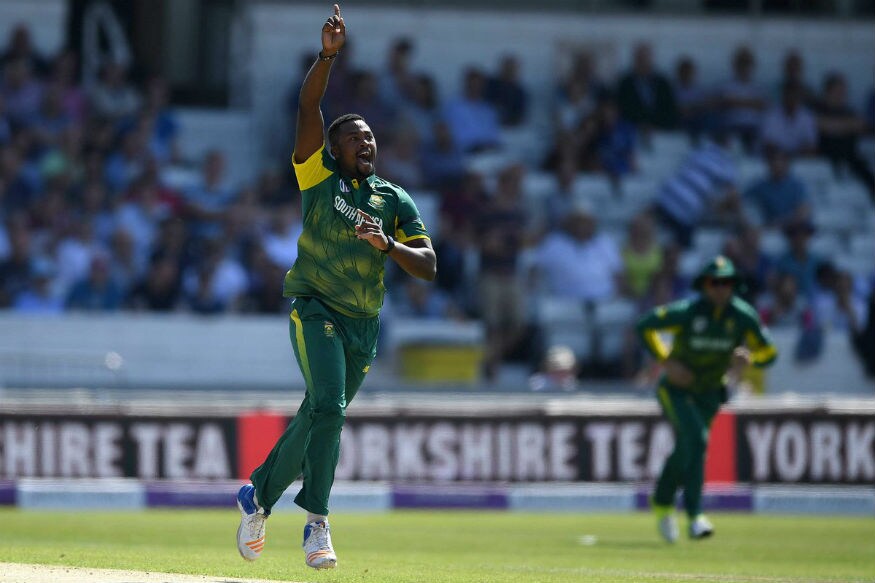 From the time Brian McMillan rocked the international stage to Lance Klusener's mind-blowing run in the 1999 World Cup and to the era of Jacques Kallis and Shaun Pollock - arguably among the greatest ever all-rounders in cricket - South Africa have never had a dearth of all-rounders.
But from the time Kallis hung up his boots, the Proteas are having a tough time balancing their side. They were coaxed into believing they could get away with Farhaan Behardien's and AB de Villiers' dibbly-dobbly's at the 2015 World Cup and came up second-best.
Now, as another World Cup looms, their conundrum is fairly similar. One difference is that the Proteas have tried all-rounders aplenty, so much so that they have often compromised the position of a batsman to include an all-rounder.
Chris Morris was given an extended run, Andile Phehlukwayo was strongly backed. JP Duminy worked on his bowling, Willem Mulder was fast-tracked into the side by Ottis Gibson and Dwaine Pretorius was banked upon for consistency.
But with all things said and done, South Africa are not close to identifying their best options with Phehlukwayo, Mulder, Pretorius all in the side for the ongoing series against Sri Lanka. Morris is out but not yet out of contention but they surely can't take more than two all-rounders to the World Cup.
The issue, though, is they are not even close to identifying one ideal all-rounder. The only one with a positive average difference (batting - bowling average) in the period after the 2015 World Cup (min 10 wickets and 100 runs) is Phehlukwayo, who has a batting average of 31.33 and a bowling average of 29.8.
Everyone else - including the likes of Duminy and Morris - have negative values so high that the very term 'all-rounder' appears inapplicable to them.
Duminy, just back after an injury and proving his match-fitness in the Momentum One Day Cup, is often touted as the answer to South Africa finding the right balance. But with a batting average of 30.97 and a bowling average of 66.14, Duminy has the worst negative value among all-rounders for South Africa.
Pretorius and Morris stand in the negative too while Mulder does not even cross the cut-off. Among the players with the best average difference in this time period across the globe, South Africa have no player in the top 15.
What's even more glaring is that eight of the ten teams to play the World Cup (except South Africa and West Indies) have an all-rounder who not only makes the cut off but whose average difference is pretty positive.
West Indies have a plethora of strikers as well as utility players who make up for the lack of all-rounders but South Africa don't. Except Duminy, none of their top six can bowl.
The no.7 position is likely to be occupied by Phehlukwayo at the World Cup but his bowling - the primary skill for which he is there - is nowhere close to outstanding.
South Africa's batting has been floundering more often than not of late and with a less than reliable lower order, the all-rounder experiment isn't working. One solution would be to plug the gap with a proper bowler and leave the batting to the top six but that hasn't yielded good results either.
The other is to carry just one all-rounder - by numbers and temperament, that position ought to go to Andile Phehlukwayo - and fill the remaining spots with specialists. Phehlukwayo appears a certain starter at 7 and with Duminy (and possibly Markram) available to plug the gap if he falters, South Africa might have a balanced side heading into the World Cup.