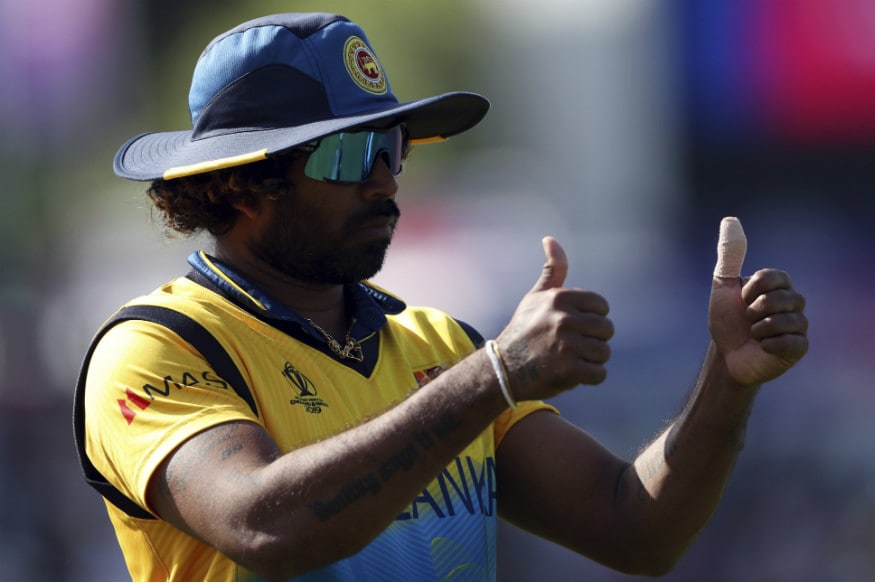 Lasith Malinga will play his last ODI for Sri Lanka in their series opener against Bangladesh in Colombo on Friday, 26th July and bid farewell to a glorious career after a span of 15 years and 9 days.
Malinga has picked 335 wickets in 219 innings at an average of 29.02 and strike rate of 32.4 since his ODI debut in July, 2004. He has 11 four-wicket and 8 five-wicket hauls in this period. No bowler in world cricket has picked more wickets in the format in this time-frame.
In fact, Malinga is the tenth-highest wicket-taker in ODI cricket history and the seventh-highest amongst fast bowlers.
SRI LANKAN GREAT
Malinga is the third-highest wicket-taker for Sri Lanka in ODI cricket after Muttiah Muralitharan (523) and Chaminda Vaas (399).
But where he eclipses even these two Sri Lankan greats is his strike rate – which indicates how frequently (in terms of balls bowled) a bowler picks up wickets.
Malinga has the second-best strike rate after Ajantha Mendis (27.3) in Sri Lanka's ODI cricket history. His wicket-taking prowess can also be gauged from his four-plus wicket hauls – a total of 19 in 219 innings, ie one every 11.53 innings.
Just for perspective, the great Muralitharan had 25 in 334 innings, ie one every 13.36 innings. Thus Malinga's frequency of taking a four-plus haul was even better than Muralitharan's!
His ability to bowl yorkers at will and his variations with pace coupled with his slingling round-arm action made him a nightmare for the opposition batsmen.
Amongst the 52 fast bowlers who have picked at least 150 wickets in ODI cricket, Malinga's strike rate places him at Number 10 and ahead of the likes of Umar Gul, Glenn McGrath, Zaheer Khan, Wasim Akram and Craig McDermott to name a few legends of ODI cricket.
Malinga's frequency of picking 4-plus wickets every 11.53 innings places him in the top 5 for fast bowlers in ODI history after Mitchell Starc (4-plus every 4.72 innings, Trent Boult (7.42 innings), Brett Lee (9.43 innings) and Waqar Younis (9.55 innings).
Malinga has been a death-overs' genius tormenting the batsmen with his yorkers and variations in pace. Since 2013 (we have ball by ball data since 1st January, 2013), he has picked 45 wickets in 145.1 death overs (41-50) he has bowled in this period at an average of 23.84 and strike rate of 19.36. 34.33% of the deliveries he has bowled in this phase of play in this time-frame have been dot balls – ie batsmen haven't been able to score off more than a third of his deliveries in the death. He has a very acceptable economy rate of 7.39 at the death in this period.
Given that he was not at his peak post 2013 and his best years were behind him, this is an exceptional record.
WORLD CUP RECORD
Malinga is the third-highest wicket-taker in World Cup cricket with 56 wickets over 4 editions (2007, 2011, 2015, 2019) at an average of 22.87.
But what really strikes out, again, is his strike rate! He has picked a wicket every 24.8 balls in World Cup cricket – only 4 bowlers have a better strike rate than Malinga – Mohammed Shami, Starc, Lee and Shaun Tait (min. 25 wickets).
He was amongst the five highest wicket-takers in the 2007 World Cup and was instrumental in Sri Lanka finishing as runners-up. Malinga picked 18 wickets in 8 matches at 15.77 apiece at a strike rate of 19.4 and economy of 4.86.
It was during the clash against South Africa at Province that Malinga produced one of the greatest spells of bowling in ODI cricket – 4 wickets in 4 balls and almost snatched victory from the jaws of defeat against the Proteas. Needing just 5 runs with 5 wickets in hand and more than 5 overs to spare, Malinga saw the back of Shaun Pollock and Andrew Hall off the final two deliveries of the 45th over and then returned to pick the wickets of Jacques Kallis and Makhaya Ntini off the first two deliveries of the 47th!
Not only did Malinga pick a hat-trick but also 4 in 4 – the first bowler to do so in ODI cricket and a feat not repeated in the format till date.
But that is not the only hat-trick Malinga took in World Cup cricket. He picked up another against Kenya in the 2011 edition in Colombo becoming the only bowler to pick two hat-tricks in World Cups.
Malinga was Sri Lanka's second-highest wicket-taker in the 2011 World Cup (after Muralitharan) with 13 wickets from 6 matches at 20.76 apiece. He again spearheaded Lanka's charge with the new ball and played a significant role helping his team to a second successive final in the sport's flagship tournament.
Malinga stood out with his performances in the next two editions too – 2015 and 2019 – he was the leading wicket-taker for Sri Lanka in both Australia-New Zealand and England-Wales though the team fared poorly in these tournaments.
His standout performance in 2019 came against England when he returned with 4-43 in his 10 overs and annihilated the top-order of the home team dismissing Jonny Bairstow, James Vince, Joe Root and Jos Buttler – Sri Lanka won that match and it was the biggest upset of the tournament.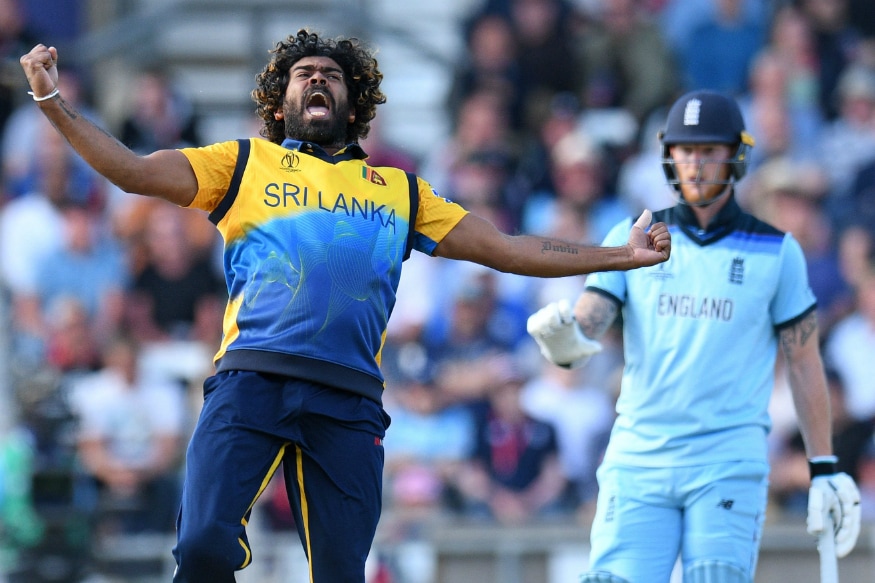 Malinga's returns in World Cup cricket showcase his ability to rise to the occasion at the biggest stage and give his best in the premier world tournament.
HAT-TRICK MAN AND OTHER MEMORABLE PERFORMANCES
Malinga has a third hat-trick credited to his name – he dismissed Mitchell Johnson, John Hastings and Xavier Doherty in successive deliveries, in Colombo later in 2011 (post the World Cup).
He is the only bowler in ODI cricket to pick three hat-tricks.
Some of Malinga's other memorable ODI performances include 5-28 in 8.2 overs against Australia in Hambantota, 5-34 against Pakistan in Dambulla and 4-49 against Australia in Melbourne.
MALINGA'S BEST-PERIOD AND SRI-LANKA'S SUCCESS
Malinga was amongst the leading fast bowlers in ODI cricket between 2006-2007 and again between 2010-2011 – his two most successful periods in the 50-over format.
Between 2006-2007 he picked 63 wickets in 38 innings at 23.01 at a strike rate of 29.5. Sri Lanka had a fairly successful run in this period winning 35 of the 65 ODIs they played including making it to the final of the 2007 World Cup in the Caribbean.
Malinga's most prolific period was between 2010 and 2011 where he picked 66 wickets in just 33 innings, ie two wickets in an innings on an average.
His bowling average in this period of 19.59 was the second-best only after Ryan Harris. His bowling strike rate of 25.3 was the third-best after Harris and Morne Morkel. Malinga picked as many as 4 five-wicket hauls in this period.
Sri Lanka won 29 of the 50 matches it played in this time-frame for a win-loss ratio of 1.611 – better than Pakistan, England and New Zealand in this period. They again made it to the final of the World Cup losing to India at the Wankhede.
Malinga has been a genuine match-winner for Sri Lanka. He has picked 212 wickets in 106 victorious matches for his team at an average of 20.23 – third-best only after Mendis and Muralitharan and at a strike rate of 24.7 – second only after Mendis. 12 of his 19 four-plus hauls have resulted in wins for Sri Lanka.
A great ODI career will come to an end at the Premadasa on Friday but the legend of Malinga will remain.