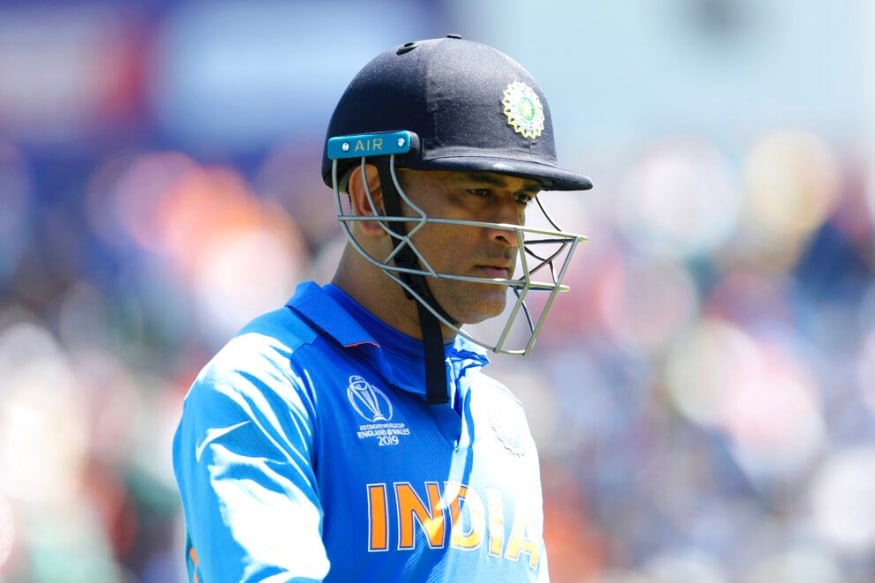 There were 5 notable omissions from India's T20I squad for the upcoming home series against South Africa in September. While Jasprit Bumrah was again rested, Bhuvneshwar Kumar was also given a break and was replaced by Hardik Pandya – this was the only change to the squad from the one that toured the United States and the Caribbean.
The more interesting exclusions were of the wrist spinning duo of Kuldeep Yadav and Yuzvendra Chahal, and of MS Dhoni.
While none of them have been 'officially' dropped, their returns have diminished over the last year/past few seasons and the selectors have been forced to look at other young talent to build a strong nucleus for two back to back World T20 tournaments in Australia (2020) and India (2021).
We analyse the performance of these 5 notable omissions from the squad.
KULDEEP YADAV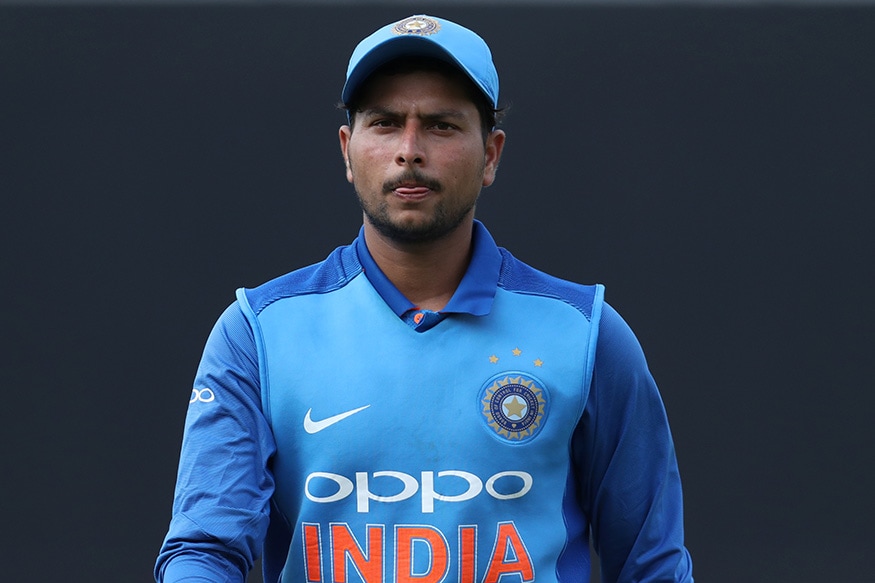 Kuldeep Yadav has an excellent T20I record for India – 35 wickets in just 18 matches at 12.97 a piece at a strike rate of 11.5 and a very impressive economy rate of 6.72.
But the problem has been his form of late, overall, in limited-overs cricket.
Kuldeep had a horrendous IPL 2019 picking just 4 wickets in 9 matches at a shocking average of 71.5 and strike rate of 49.5. He was also very expensive conceding 8.66 runs per over. Not only was he among the worst bowlers for KKR but his returns were among the poorest in the tournament.
This was a dramatic fall for Kuldeep who was the joint-highest wicket-taker for KKR in IPL 2018 – 17 wickets from 16 matches at 24.58 at a strike rate of 18.1.
Kuldeep has also seen a significant decline in his ODI numbers. Till the end of 2018, he had been in sensational wicket-taking form picking as many as 67 wickets from just 31 innings at a phenomenal average of 20.07 and economy of 4.73.
But in 2019 he has just managed to bag 29 wickets from 20 matches at a bowling average of 32.62 and strike rate of 36.8. His economy rate has also risen to 5.31 runs per over in the calendar year.
What is even more concerning is his immediate form in the 2019 season. He has picked just 9 wickets from as many matches. His average (44.33) and strike rate (52.6) have fallen even more dramatically. He does not have any 4-plus wicket hauls in this period.
He managed to pick just 6 wickets in 7 World Cup matches in England at an average of 56.16 and strike rate of 67.
YUZVENDRA CHAHAL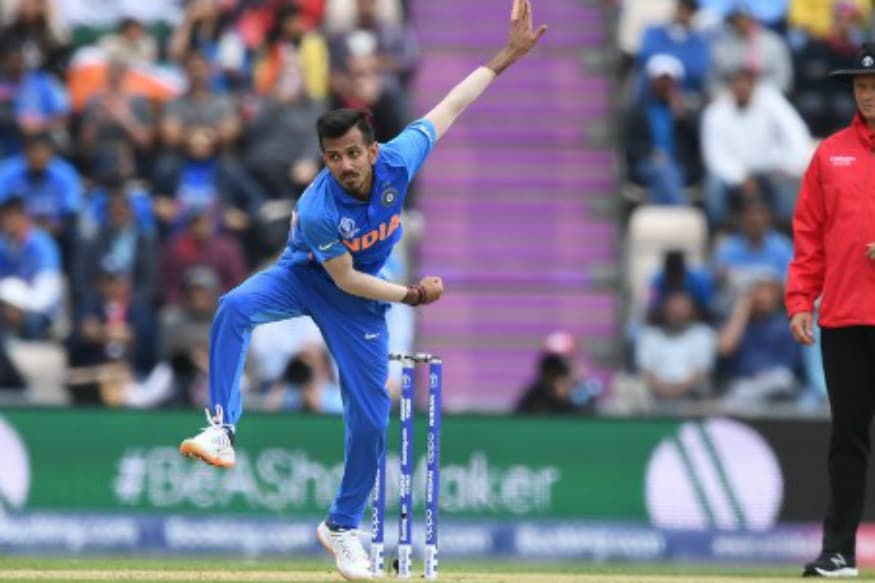 Yuzvendra Chahal has an impressive record for India in T20 internationals – 46 wickets in just 31 matches at just 21.13 apiece.
But his form of late has been poor.
He has picked just 2 wickets in his last 4 matches at 73.5 apiece at a strike rate of 48! He has also been very expensive going for 9.18 runs per over (he had an economy of 7.81 till end of December 2018).
Chahal's economy rate was in excess of 8.5 in three of these four matches (8.75 in Wellington, 9.25 in Auckland and 11.75 in Bengaluru).
He bowled just 11 dot balls in these three matches and went for as many as 12 boundaries (fours and sixes).
Although a wicket-taker, Chahal has had problems with his ability to restrict the opposition batsmen. He has conceded above 9 runs per over in as many as 6 of the 17 innings he has bowled in since 2018 – this includes his infamous 0-64 in 4 overs against South Africa at Centurion – the most expensive bowling figures by an Indian in T20I cricket!
Chahal's economy has also increased significantly in ODI cricket – from 4.82 in 2018 it has jumped to 5.73 in 2019.
MS DHONI
With Dhoni not being selected for two consecutive T20I tours, the writing seems to be on the wall for the Indian great. The message is loud and clear – the selectors want to look beyond Dhoni now.
Dhoni has been a great batsman for CSK in the IPL but his record for India in the format has, at best, been average even during the peak of his career.
Dhoni has scored 1617 runs at an average of 37.6 and strike rate of 126.13 from 85 T20I innings.
At first glance, it seems to be a decent record. But we need to dissect these numbers to get a clearer picture.
What immediately stands out is his lack of fifties - just two in 85 innings– is a poor record. The lack of fifties are not only a function of the number of deliveries he has faced but also of his slow scoring rate.
Dhoni has 18 scores of 30 or more from 85 innings – which means he scores 30-plus every 4.72 innings when playing for India. This also means that in 67 innings he has scored below 30 – not good enough.
Dhoni's average also gets a boost courtesy his 42 not outs in 85 innings.
Dhoni has scored just 116 boundaries and 52 sixes in T20Is. This translates to 1.36 boundary per T20 inning and 1.63 innings for every six.
In T20Is, Dhoni has been slow getting off the mark, played a large percentage of dot balls and then found it difficult to increase the tempo at the death.
There are 36 batsmen who have scored at least 300 runs in T20I cricket from Number 5 and 6 during Dhoni's career (where he has batted in 58 innings of his career).
His Strike Rate of 118.9 is also among the lowest – only eight batsmen have a worse scoring rate.
He is at number 28 when it comes to boundaries per innings (fours and sixes combined; 1.95)
His ability to hit sixes is the ninth-worst among these 36 batsmen – 34 sixes in 58 innings.
BHUVNESHWAR KUMAR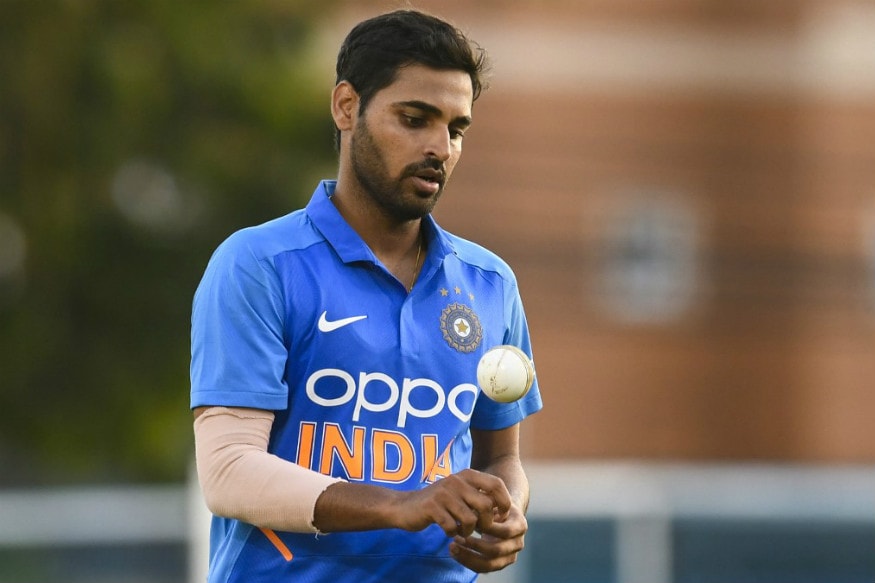 Bhuvneshwar Kumar has been in prime form in the format since 2018. In 17 matches, he has picked 18 wickets at 23.55 a wicket at a strike rate of 20.5 and economy of 6.87.
With Bumrah often rested, Bhuvneshwar has been the mainstay of the Indian pace attack in this period.
He shone with his performances against the West Indies and was very restrictive and also made inroads with the new ball.
Bhuvneshwar has had a great year in ODI cricket too. Minus his performance in the final ODI at Port of Spain (where he conceded 48 runs in 5 overs) which was an aberration, he has picked 33 wickets in 18 innings at an outstanding average of 22.3 and strike rate of 26.3 in 2019. His exploits include two four-wicket hauls.
2019 has, by far, by miles, been the best year for Bhuvneshwar in ODI cricket. Never before in any calendar year (min. 5 ODIs in a year) did Bhuvneshwar have an average in the 20s nor a strike rate in the 20s.
Till 2018, he had picked 99 wickets in 94 innings at an average of 38.22 and strike rate of 45.9. In 2019, the average has dropped to 22.3 and the strike rate has also dramatically improved to 26.3.
In 11 of the 19 innings in 2019, Bhuvneshwar has picked at least 2 wickets in a match and in as many as 10 of them conceded less than 5 runs per over.
JASPRIT BUMRAH
Jasprit Bumrah has again been rested for the T20I leg of the South African tour. Being the spearhead of the Indian attack across formats, it is understandable that the team management wants to use the fast bowler judiciously.
Bumrah has represented India in just 2 T20Is in 2019 – both against Australia at home. He was not a part of the squads in New Zealand and the Caribbean/USA.
India is likely to give Bumrah some match practice in the format ahead of the back to back World T20 tournaments in 2020 and 2021.
He has an outstanding T20I record – 51 wickets in 42 matches at 20.17 at a strike rate of 18 and economy of 6.71.
Bumrah was also the leading wicket-taker for Mumbai Indians in IPL 2019 with 19 wickets in 16 matches at an average of 21.52 per wicket and an economy rate of 6.63.