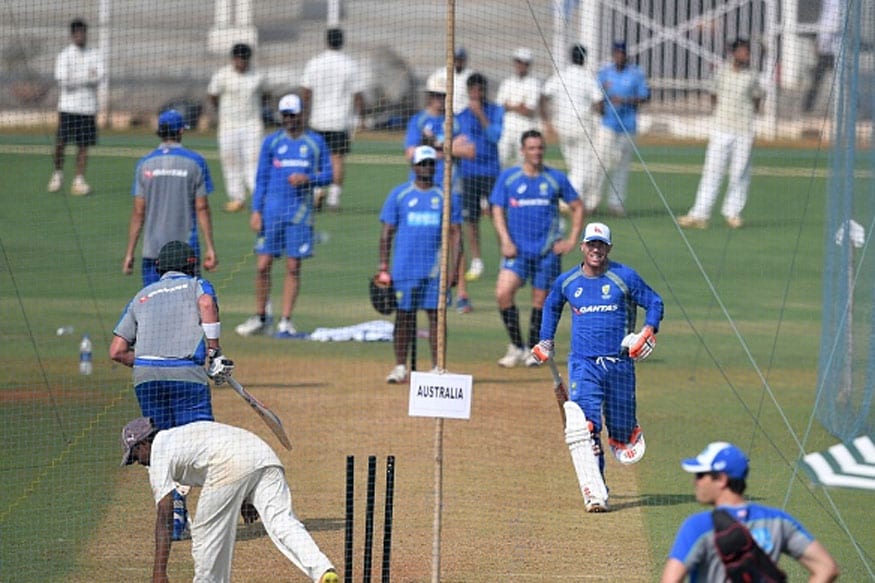 New Delhi: Steve Smith and his boys' hopes of using the warm-up game against India 'A' in Mumbai to get accustomed to turning tracks have been squashed as the Indian team management has asked for a wicket that will be on the greener side.
Speaking to CricketNext, a member of the India 'A' outfit said that it was a tactical ploy to ensure that the Australian players don't get too comfortable to Indian conditions even before the series gets underway.
"We have asked for a slightly greener wicket as we don't want them to get a feel of turners from the word go. Yes, the nature of Indian wickets is such that there will definitely be turn, but that won't have an overbearing effect on the game," he revealed.
Asked if it was a deliberate attempt as the likes of Virat Kohli and Co have often complained of the same treatment when the Indian team goes on tour, he said: "Exactly. I think there is nothing wrong in such a demand. Even when the Indian team goes to play in say England or Australia, they are handed batting friendly tracks in the warm-up games and the wickets wear a completely different look when it comes to the Test matches."
Pitch at Mumbai's Brabourne Stadium 1 hour before tour game starts. Aust without Starc, Hazlewood & Khawaja all rested #INDAvAUS pic.twitter.com/eIkjkw60LW

— Andrew Ramsey (@ARamseyCricket) February 17, 2017
He further added that there hasn't been any other strategising as such and the boys have been asked to put their best foot forward.
"The team boasts of young talent and they would all wish to take the opportunity to shine. As we all know, nowadays with Rahul Dravid and Anil Kumble taking a keen interest in improving the bench strength, every player knows that a consistent run in A-games can also get him a national call-up.
"Also, the Australian team will look to make the most of this warm-up game, so there will be no holding back from their side. So, a good show against one of the top sides in world cricket is the main goal going into the game," he said.
First Published: February 17, 2017, 12:58 PM IST