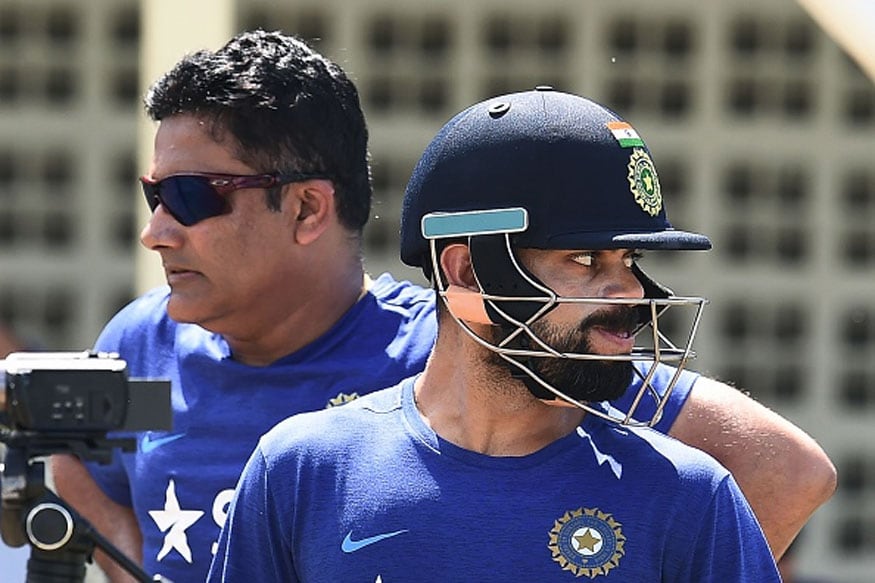 Virat Kohli has been outstanding both as a player and as skipper in Test cricket but a series win in the West Indies will put his captaincy career in cruise control.
India registered a 2-1 win against Sri Lanka and thrashed South Africa 3-0 at home last year, but this will be Kohli's first Test series as captain outside the subcontinent, which is why it brings with it that extra pressure.
Though the West Indies are not one of the strongest sides in the format today, India are returning back to Tests after a long time, though two warm-up games before the first Test beginning Thursday should help in that transition.
Kohli has been in outstanding form with the bat in limited-overs cricket, especially T20s, and if he can continue in the same vein in Tests, then it will also ease his captaincy nerves leading from the front.
Interestingly, no Indian captain has won more than one Test in a series ever since India's first tour of the West Indies. Kohli and his young team of achievers has a very good chance of doing that first as the hosts don't present as stiff a challenge as it used to be in the Caribbean of '70s and '80s.
A winning start in the first Test in Antigua will be a big boost for Kohli in the four-match series, and he will be shifting the pieces to put together a perfect eleven to do so.
It's a foregone conclusion that Kohli will go in with five specialist bowlers as he has done since he took over captaincy from MS Dhoni on the 2014 tour of Australia. But it's India's bowling that has of late taken more time to settle than batsmen, which is where the challenge for Ishant Sharma-led pace attack and R Ashwin-led spin attack lies.
The opening match will be played at the Sir Vivian Richards Stadium in North Sound, and Kohli, Shikhar Dhawan, Ajinkya Rahane, Murali Vijay and KL Rahul's 's meeting with the legend himself should give them huge confidence.
India, No. 2 in Test rankings currently, start as the favourites, but the West Indies know the conditions better and can stage an upset if the visitors show any signs of complacency.
India have one of the strongest batting line-ups in the world with Kohli leading the pack but taking 20 wickets will be the key. But Kohli need not be told that because he has always stressed on bowling the opposition twice to achieve winning consistency in Test cricket.
Also, it will be the first time the captain-coach combination of Kumble and Kohli will be working together in a series and it will be interesting to see how they work out on the Caribbean tour, where so far India have been seen bonding together with exercises ranging from beach volleyball to yoga to snorkeling at the Nevis island.
While Kumble has vast experience under his belt and is known as a no-nonsense legend, Kohli always approaches a game with an aggressive mindset and wants to lead from the front by intimidating the opposition.
Batting coach Sanjay Bangar had said that he expects grassy pitch at Antigua but it is not sure how much help the pacers are going to get from it, because the Caribbean tracks have been known to be slow and low over the past decade and a half.
The last two Test series in the West Indies have been won by India and Kohli would not want the trend to meet an unfortunate end under his leadership.