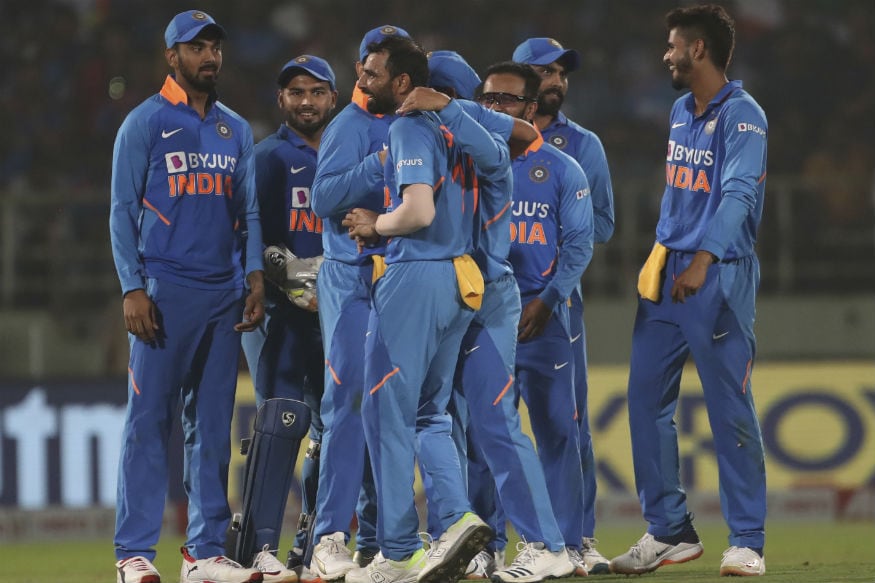 Former India captain and coach Anil Kumble believes India can break their ICC tournaments jinx at the T20 World Cup in 2020 but will need to identify a core group of players well before the tournament begins and stick with them.
"I think this team certainly has all the elements to go on and win a World Cup. So, the next World Cup is a T20 World Cup which is another 10 months away from now, India has the team to do that but they need to make sure that they have played together as a group that goes to the World Cup, 10 games or 12 games prior to the World Cup itself," Kumble told CricketNext.
"I am talking about the next T20 World Cup in Australia. There is an Asia Cup before that then you have Australia, you have Sri Lanka, you have a host of other T20 games, so India needs to identify its core and the 15 players that they need to travel to World Cup with.
"So, it's very important that we need to have learnt some of the lessons that perhaps we should have taken care of or addressed during the 50 over World Cup. That's something that we need to start doing of we have to go on and win the T20 World Cup.
Kumble went on to add that the level of intensity seen in a bilateral series isn't the same as the intensity shown by teams in a world tournament, something India need to be prepared for.
"I don't think it's a concern but just being aware of the importance of a world event because every other team if you look at bilateral series Vs the performances of that particular team in a World cup, you know they certainly take their level slightly higher, one notch goes up.
"So, you need to be aware that the rest of the players or the rest of the team are also taking the game slightly higher, so you are actually competing at slightly higher level than in a bilateral series in a World Cup.
"Because it's a do or die and every game becomes that much more relevant and important. So, India needs to keep that in mind and make sure that they have these specific roles identified much earlier to the World Cup itself."