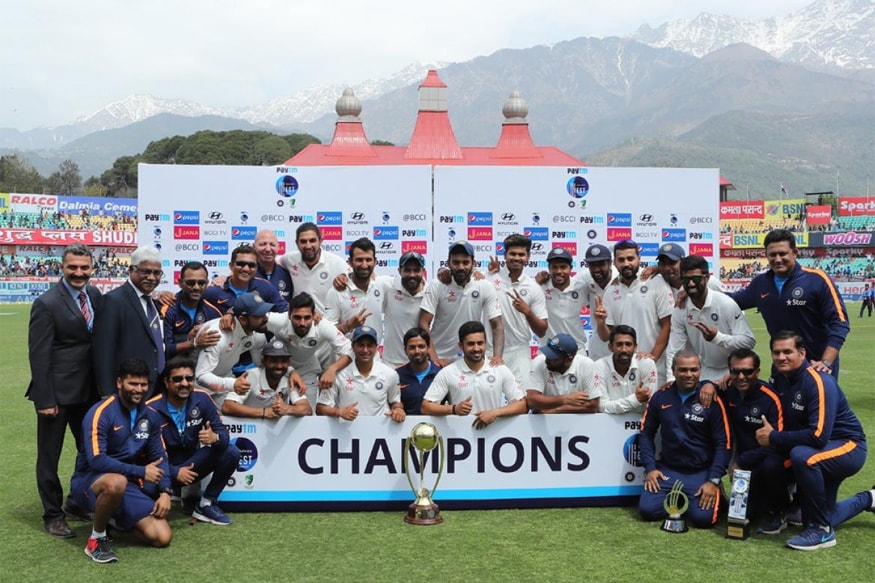 Mumbai: West Indies cricket legend Sir Viv Richards thinks if Virat Kohli and his boys can replicate their success of last home season overseas against teams like England and Australia, they will enter the "great category".
`King Richards', famous for his swashbuckling style of batting, also doesn't find fault with Kohli's aggression.
In the recent home season, India won 10 of the 13 Tests against New Zealand, England, Bangladesh and Australia.
I think the next level for him (Kohli) and the team after such success, the teams that you need to encounter overseas, would be Australia and England. And if you can do what you have done here...(then) Indian team will be getting (into the) great category," Sir Viv told PTI.
The 121-Test veteran also termed the series against Australia as one of the toughest India has faced.
"It's (recent home season) has been very good, it's a formidable record they have set," he said, praising the team for consistency, and Kohli for leading from the front.
"The last series against Australia was one of the toughest encounters....they (India) came through. It was a remarkable achievement," said the legendary batsman who was a part of the invincible West Indies team of the 1970s.
He also praised Virat for his aggression and for defending the players.
"As an individual who likes to see class, not just batting, I like his (Virat's) aggression as a captain. He is going to defend his players at every opportunity and I see nothing wrong in that.
"India must be blessed to have such an individual who is capable of delivering so much, he defends his team every time and that to me is very special," Richards said when asked whether Virat's aggression was a boon or a bane.
Richards is in the country to attend the GoaFest as a speaker.
He has no problem with sledging, he said.
"You get a lot...and you give us as much as you get. I see nothing wrong with confrontational side (of sledging).
(But) If someone starts playing race card, about someone's colour of skin, (then) that is rubbish in my opinion," he added.
First Published: April 5, 2017, 8:56 PM IST