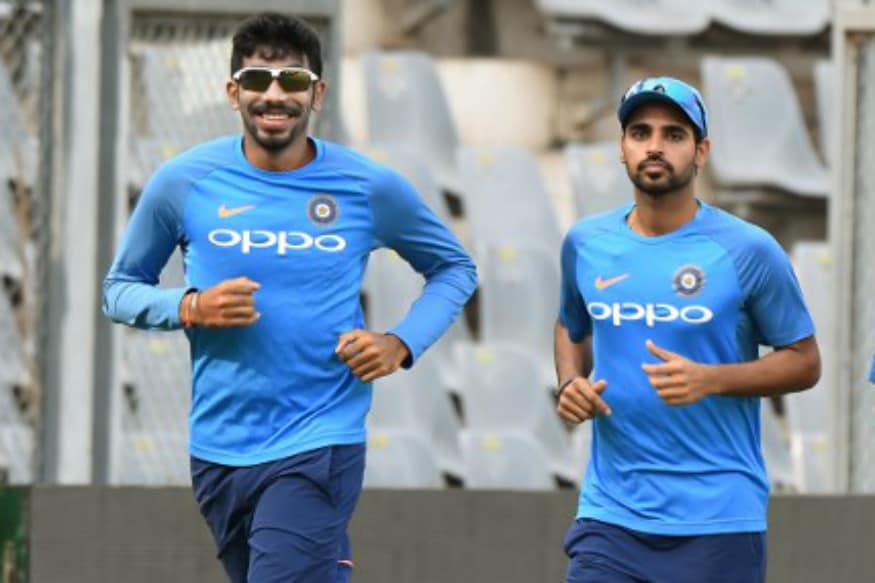 With the 2019 World Cup hardly over five months away, former batsman VVS Laxman said India are too dependent in Jasprit Bumrah and Bhuvneshwar Kumar in One-Day Internationals.
"We have a settled batting unit, but I am not too sure on the bowling front," Laxman told TOI.
"I am happy with the bowlers' recent show with the red cherry, but as for white-ball cricket, I feel they are still not ready, mainly in the pace bowling department.
"We have good spinners in (Yuzvendra) Chahal and Kuldeep (Yadav) but we are too dependent on Bhuvi (Bhuvneshwar) and Bumrah in ODIs. Whenever these two have been injured, the team has suffered."
The 44-year-old, however, was in full praise for all the fast bowlers who have been doing a commendable job for India at Test level in the last one year or two.
"It's not that we did not have good pacers before, but what I feel is making the difference now is their improved fitness level," he said.
"Previously our pacers used to provide early breakthroughs but would fizzle out as the game progressed. But now I am impressed to see them firing even in their third or fourth spells. Just see how they bowled on the last day of the Adelaide Test when there was not much assistance from the pitch. They are a lot fitter unit now, which is yielding results on the field."
Laxman, who himself is the mentor of IPL franchise Sunrisers Hyderabad, also rued the declining trend of quality spinners in India and blamed T20 cricket for that.
"When we played Ranji Trophy, each team used to have two-three good spinners. But now you hardly have six-seven spinners in the entire country good enough to play international cricket. I think T20 cricket has much to do with this. The challenge is how not to make the spinners play T20 cricket now," he remarked.
"Spinners should always aim for wickets and adopt their own style. (Anil) Kumble used to bowl much flatter, while (Shane) Warne never hesitated to give the ball a loop. And they both were successful. Hence a spinner should know his style and work on that."