Southampton: "We're not thinking any side is easy. On a given day in cricket, any team can harm you. We're giving equal respect to everyone. Be it Afghanistan or Australia, our preparation is the same. We're going through our process, going through our routines. If we tick all the boxes, everything else is taken care of."
Jasprit Bumrah's words two days before India's match against Afghanistan in Southampton were full of cliches, but also full of truth.
India are sitting pretty in the top half of the table with three wins from four matches, one being washed out by rain. Afghanistan have lost each of their five games, and are dealing with plenty of off-field issues too. That's not stopping India from going full tilt in preparation, as they hit the nets for the second consecutive day at the Ageas Bowl after a couple of off-days following their win against Pakistan.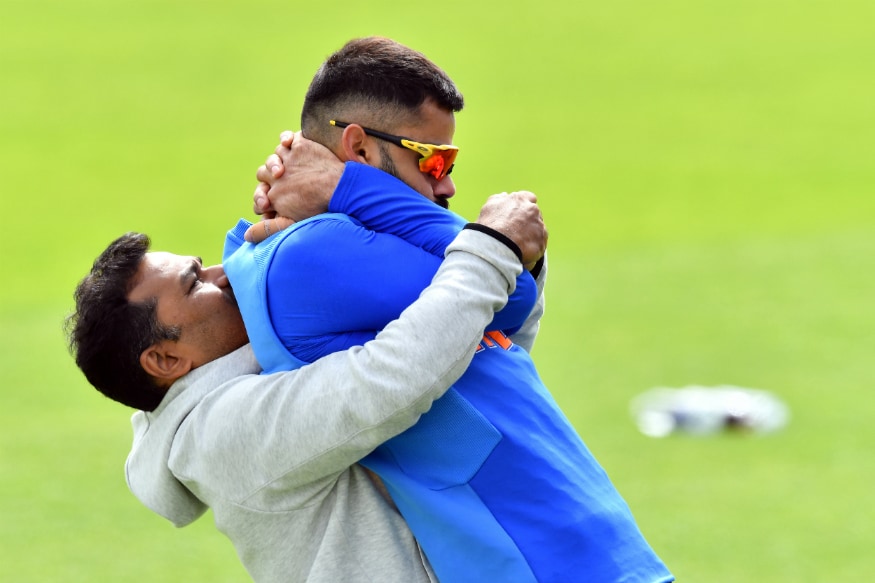 The injury updates, first. Vijay Shankar received a blow on his foot by a Jasprit Bumrah yorker on Wednesday, and didn't practise on Thursday. Bhuvneshwar Kumar, who is set to miss upto three matches following a hamstring injury in the game against Pakistan, did not bowl too. The injured duo had fitness sessions and jogging under the watchful eyes of physio Patrick Farhart.
It's understood that Vijay's injury is not serious. A call on his participation in Saturday's match is likely to be taken over the next two days. In case he misses out, India have the options of Dinesh Karthik, Ravindra Jadeja and Rishabh Pant to turn to.
All the others had full-tilt session, beginning with fielding drills followed by a hit in the nets. Mohammed Shami, who is set to take the new ball following the injury to Bhuvneshwar, bowled a long spell too.
There was a bit of rain during the session but that didn't stop India from training. It hampered Afghanistan's practice plans; they were scheduled to train from 2pm.
Fortunately, the forecast for Saturday is clear with little chances of rain. This will be India's second match in Southampton, following their tournament opener against South Africa which they won by six wickets.