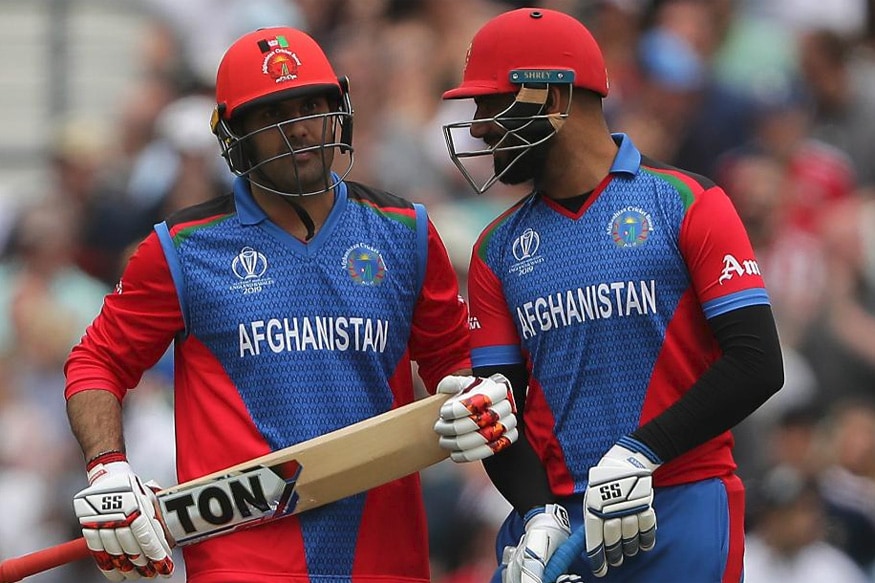 Afghanistan had taken international cricket by storm especially with the paucity of facilities back home. They were expected to cause a few upsets in the lead up to the ICC World Cup but five losses in five games seems to have deflated the side as they head into their next game against India at Southampton on Saturday (June 22).
In a disappointing campaign, young middle-order batsman Hashmatullah Shahidi has been the shining light for the Afghans, batting bravely even after getting hit on the head by a rapid Mark Wood bouncer in their last game against England.
"We are struggling in 50-overs cricket, struggling to play out the entire 50 overs. I am trying to bat through the innings and stay on the wicket. In the game against England, our openers started very well but pitch was bouncy and it was pressure time," Shahidi was quoted as saying by cricketworldcup.com.
"Against England it was first time we were playing ODIs, the target was too huge and not chaseable. We tried but lost wickets in the middle, it was good experience for me and I learned a lot from this innings," Shahidi, who top-scored with 76 in a 150-run loss to England, said.
"My mother is watching every time. After I fell after getting hit, I was only thinking about my mother. I said to myself to get up. My helmet was broken but I thought about her and not hurting her, so I got up," he said about getting hit on the head by Wood.
Shahidi made his ODI debut for Afghanistan back in 2013 but has not been a regular member of the side since then. He made a comeback into the national team during the Asia Cup campaign last year and has managed to be consistent since then.
In eight games this year, Shahidi has scored 283 runs at an average of 40.42 with three half-centuries.
"I was not part of squad for one year and returned to team for Asia Cup last year and I told myself that this is the time to show your talent. I performed well there and have managed to carry that same form," the 24-year-old said.
Shahidi was seen chatting with former Sri Lankan great Kumar Sangakkar after the game in Manchester and he said that the Lankan wicket-keeper batsman was his role model.
"I loved to watch Sangakkara play. I was always following him and never missed his game. He was my role-model growing up," he said about Sangakkara.
Don't remember if I ever listened like this to anyone, when legend speak you don't want to miss even a word I would say I cant explain how I felt when I was receiving some invaluable tips from legendary @KumarSanga2, forever my favourite. Nothing but love and respect for you sir. pic.twitter.com/y75Fw5E9CH

— Hashmat Shahidi (@Hashmat_50) June 19, 2019
Asked when he took up the sport of cricket, Shahidi said, "I started playing cricket at home with my brothers. My brother was always supporting me, he told me if you are good I'll take you to cricket academy. So from that time I start playing cricket in academy in Kabul, then I was selected for Under-15 tournament and Under-19 for 2010 World Cup and I joined senior team in 2013."
Finally, about his future ambitions, Shahidi said, "I want to score hundreds and want to achieve a lot for my country and want to be in the list of top players in the world."