Imagine you are asked this question: Which Mumbai-based player, with delectable strokes all around the ground (especially, with fantastic backfoot play) and blessed with a great sense of timing was originally a middle-order batsman with a middling record in the ODIs but was later thrust into the opening role and has performed admirably ever since? Hint: He has a penchant for big scores and a trademark, exaggerated crouch after getting bowled by balls that keep low.
Depending on which vintage of fandom you belong to, the answer should be obvious (although, if you're an ardent cricket fan, you should recognise the ploy). If you're confused, thinking that the above details still don't resolve the ambiguity, don't worry—this double play was deliberately chosen to highlight the similarities in the ODI career trajectories of the two batsmen: Sachin Tendulkar and Rohit Sharma.
Many years ago, if one spoke about both of them in the same breath, he or she would have been ridiculed. In the case of ultra-passionate fans, it is not hard to imagine an opinion like this causing bickering or family dispute. Who knows, in a different setting, under a different constitution, this could still constitute a blasphemy. But not anymore. After 200 matches for India, Rohit Sharma has a legitimate claim of ending up as India's second-best opener in ODIs. And this is telling considering that there are other illustrious claimants to the spot, such as Sourav Ganguly and Virender Sehwag.
Believe it or not, Rohit Sharma started his career as an off-spinner, until his coach, impressed by his batting, moved him up the order. He swiftly climbed the rungs of Mumbai cricket and made the U-19 Indian cricket team that lost the 2006 U-19 World Cup final to the prodigious swing of Anwar Ali (fun fact: apart from Rohit Sharma, that team had Cheteshwar Pujara, Ravindra Jadeja and Piyush Chawla). Soon, senior national duty beckoned and he made his ODI debut against Ireland (where he didn't get a chance to bat). Though he would get his chance against South Africa three days later, it was in the 2007 T20 World cup that he burst into national consciousness, where he scored a crucial quick-fire 30 against Pakistan in the final.
Source: AFP
An upward trajectory followed in the 2007-08 CB series, where the apprentice Sharma scored a calm 66 to anchor the chase alongside the master Tendulkar. Praise and adulation ensued, with eminent voices such as Ian Chappell anointing him for greater things in the future.
However, what happened next was less than ideal, to say the least. He became the most frustrating batsman—one who supposedly had checked all boxes but the runs column. Each impressive score would be surrounded by mediocre returns, something akin to running a gasoline car with adulterated fuel which would invariably cause sputtering. Commentators never forgot to mention his "talent" or his range of shots; what was especially grating was the continuous playing up of his abilities and him getting chance after chance in the midst of less-than-expected returns (he would miss the victorious 2011 World Cup campaign though).
However, there were times when he would emulate Sachin Tendulkar—like the twin centuries in the 2008-09 Ranji Trophy final.
And indeed, there are many parallels. Back in 1994, after regular opener Navjot Singh Sidhu was ruled out due to injury, Sachin Tendulkar requested coach Ajit Wadekar and captain Azharuddin to let him open the innings; the rest is history. Tendulkar went on to score 82 off 49 balls, making the chase largely academic. Tendulkar transformed from a talented middle order prodigy to a trailblazing opener who married the belligerence of Mark Greatbatch with his trademark consistency.
In the case of Rohit Sharma, injuries to Sachin Tendulkar during the ODI leg of the 2010-11 South Africa tour pitchforked him temporarily to the opening slot, and he was pushed back to the middle order later. Two years later, on Dhoni's suggestion, he turned his career around with an assured 83 against England in early 2013. There has been no looking back ever since. In fact, if one were to look at the statistics from an infomercial-type "Before/After" lens, the resemblances are uncannily similar (the fateful dates being 27th March 1994 and 23rd January 2013).
The average batting position (ABP), the batting average and strike rates have been provided for easy comparison of the two players' records, with the relevant baseline statistics in brackets. Both players played 60-odd innings (Tendulkar's 66 vs Sharma's 68) before the ascension—though, it must be noted that Tendulkar never opened the innings in ODIs before that match (Sharma temporarily opened thrice). Both players largely batted at numbers 4 & 5, with the ABP reflecting their place in the order; both players had a similar average to the average number 4 & 5 batsmen during this era, and struck at a marginally higher strike rate.
Both were changed players once the move was made more-or-less permanent, as seen by the ABP of ~2 (both opening positions have been given a value of 2). On the odd occasion after that date, both have batted lower down the order, but are largely known for their opening exploits. After the switch, both dominated the ODI opening field, outscoring their peers by more than 40% in terms of runs per dismissal (average) and 8% in terms of strike rate; both had an appetite for gargantuan scores as well.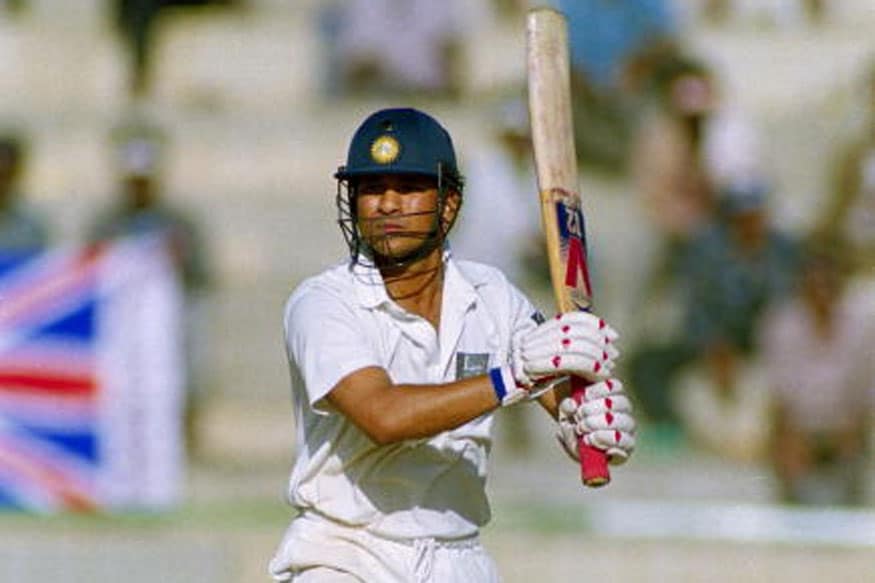 Source: Getty Images
But there are some important differences between the two. In 1994, Sachin Tendulkar was a 21-year old prodigy whose batting prowess in the longer format was never in question. That isn't the case with Rohit Sharma; he was 25 in 2013 and is still trying to find his feet in the Test format in spite of having a stellar Ranji record. Additionally, in Tendulkar's time, there weren't many claimants to his ODI middle order slot, but Rohit Sharma had plenty of competitors.
Though Rohit Sharma's detractors might say that these are run-inflated times, what cannot be denied is that he's still the top opening batsman since making the switch, head and shoulders above the rest. No one can grudge him for having the highest ODI batting average (min. 50 innings) among openers; but it must also be remembered that Rohit's opening act is still only 116 innings old, whereas Tendulkar's was 340 innings long at an average of 48.29—meaning, Rohit still has some way to go.
If not for Kohli's otherworldly ODI record, he would have surely been talked up in much greater terms than he is being now. Having been through some tough times and having emerged stronger, he thoroughly deserves his due as an ODI great.
*stats before first ODI
(PaajivsPunter is an anonymous collaborative blog. They've contributed opinion pieces, commentary, satire, analytical features, and long-form narratives on cricket for publications such as Wisden's The Nightwatchman, Mint, The Hindu, Sportstar, Man's World, Scroll, and Firstpost.)