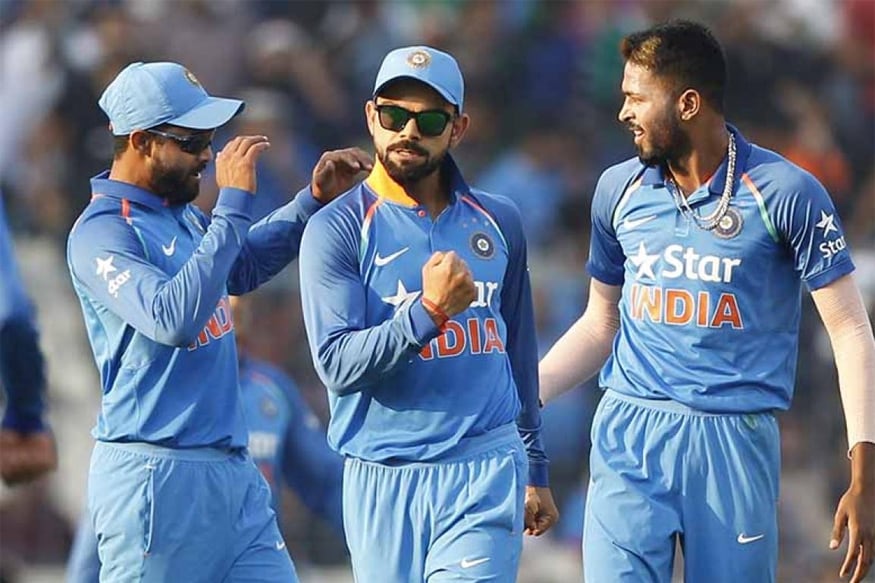 New Delhi: Though some of the star players might be missing in action from the Australian side in the ongoing India series, but the way they are performing at the moment is beyond belief. The team is failing to match their Indian counterparts in each and every department, be it batting, bowling or fielding.

On Sunday, during the third ODI at Indore, after starting out in brilliant fashion, the Australian batting crumbled once again under pressure. At one stage they were 224/1 in 37.5 overs and from a position of strength, they could only reach 293/6 in the allotted 50 overs.

Seeing this dismal batting display, even the Indian cricket team's official account on Instagram took to the social photo networking site to engage in banter and mocked at the Aussie team.

The post read: "Every Indian fan's reaction after the Australian batting collapse #INDvAUS."


(Image Credits: Indian Cricket Team/ Instagram)

Till now the going has been tough for the Kangaroos. In the first ODI at Chennai, India was restricted to 281, but that proved too much for them. In a rain curtailed match, where they needed to chase 164 runs from 21 overs, Australia could only manage 137. The only noteworthy performances came from the bowlers—Nathan Coulter-Nile and Marcus Stoinis, who picked six wickets together. Batting was a big disappointment, as none of the experienced batsmen fired.

Come the second ODI at Kolkata, it was the same old story where the bowlers did a reasonable job, but batting proved to be a big pain. The Aussies lost the match by 50 runs, after being set a modest target of 252 runs. Steve Smith and Stoinois did score fifty apiece, but that was far from sufficient. Indian spinners Kuldeep Yadav and Yuzvendra Chahal wreck havoc to bundle out their opponents for 202 runs.

In fact after the second ODI, Aussie skipper Smith lamented, "We've had a lot of collapses and we need to stop. It's a hard one to put my finger on but whatever it is, it needs to change.

"We need to make better decisions when we're under pressure and start playing the game properly. It's not good enough."



First Published: September 24, 2017, 5:51 PM IST