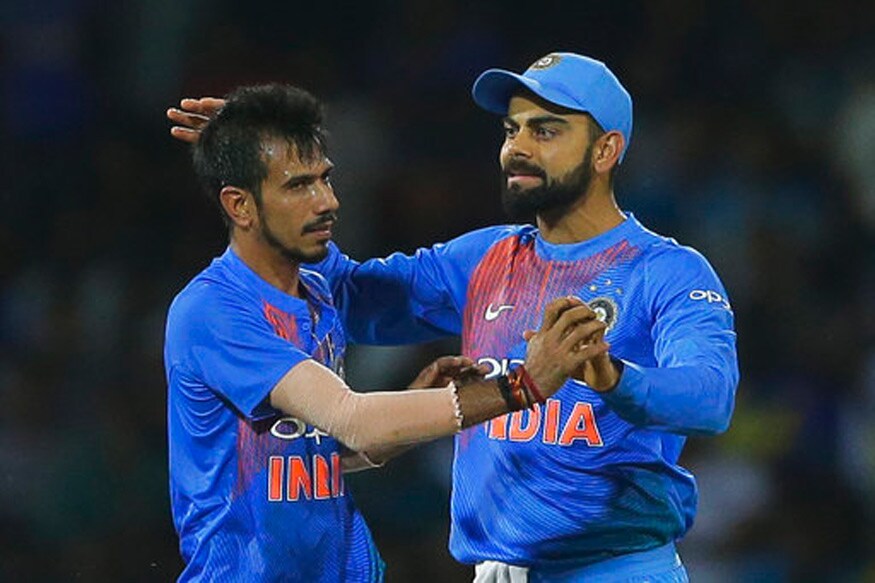 New Delhi: Glenn Maxwell has had a torrid time in the limited-overs series in India. After managing just 58 runs in 3 games in the ODI series, he was dropped from the team. And with skipper Steve Smith out of the T20I series due to a shoulder injury, the onus was back on Maxwell to shine for the Australians in the first game of the three-match series at the JSCA Stadium. But Maxwell once again disappointed as he managed just 17 off 16 balls. And the man who had his number was none other than leg-spinner Yuzvendra Chahal.
Chahal has now dismissed Maxwell four times in four innings in this series, thrice in the ODIs and now in the first T20I. But it is not just about a one-off bad patch against a bowler. Maxwell has so far come face-face with Chahal in 8 games and he had been dismissed 6 times with the Australian managing to score just 34 runs off the 39 balls that he has faced from the spinner.
Interestingly, Chahal has formed a potent pair with chinaman bowler Kuldeep Yadav and speaking to CricketNext before the ODI series, Chahal had said that he was really enjoying the idea of playing in tandem with another wrist spinner in the team.
"We played together in Sri Lanka and it was fun and I am really looking forward to it (against the Aussies). Not often do you get two wrist spinners bowling in tandem so that makes it all the more special. We will look to complement each other if and when we are given a go," the 27-year-old had said.
And they are indeed complementing each other. While Chahal finished with figures of 1/23 from his four overs, Kuldeep rocked the Aussie batting line-up as he finished with figures of 2/16 from his four overs.
Skipper Virat Kohli didn't need a second invitation as he came out and spoke highly about his bowlers after the win. "It's been a combined effort from the players. Giving the younger bowlers the confidence they need. Wrist spinners can turn the game on its head. We are very happy with the bowlers right now. You need to execute your yorkers and you have to have a strong head to take your chances against the batsmen. You need to have skill and a strong head in T20I cricket," he said.