Since the tour of South Africa at the start of 2018, while India's performances on the field have been in the spotlight, a lot of attention has also been drawn towards coach Ravi Shastri's media appearances.
After the Border-Gavaskar trophy was won, Shastri was in his element at the post-series press conference along with skipper Virat Kohli, describing the win over Australia as "as big or bigger than 1983 (World Cup) or 1985 (World Series Championship) because it came in the truest format" and adding that critics who had taken pot shots at the team from a distance were "firing blanks."
Let's rewind to some instances over this last where Shastri's comments have provided fodder for headline writers:
"For us every game is a home game. Even this is a home game for us at Newlands. You see the pitch, you adapt... No excuses, no complaints. Two teams have to play on that surface."
A confident Shastri blew the war horn ahead of the first Test against South Africa in Cape Town, as he showed his faith in the Indian fast bowlers. The bowlers delivered but it was the batsmen who failed to step up when it mattered, as India lost first Test by 72 runs.
"If I were you, I would visit the bookstore and pick up the Oxford dictionary"
Shastri's advice to the media after Virat Kohli scored a ton in the third Test at Centurion.
"We don't complain about pitches. We go and play and the message is very clear — when you come to my country, never question the pitches because I will say, 'take a fu****g walk.' We don't give excuses; we play on what we are offered. That's how my boys play. And it's a ground rule — no complaints, no excuses... it's the same pitch for both teams."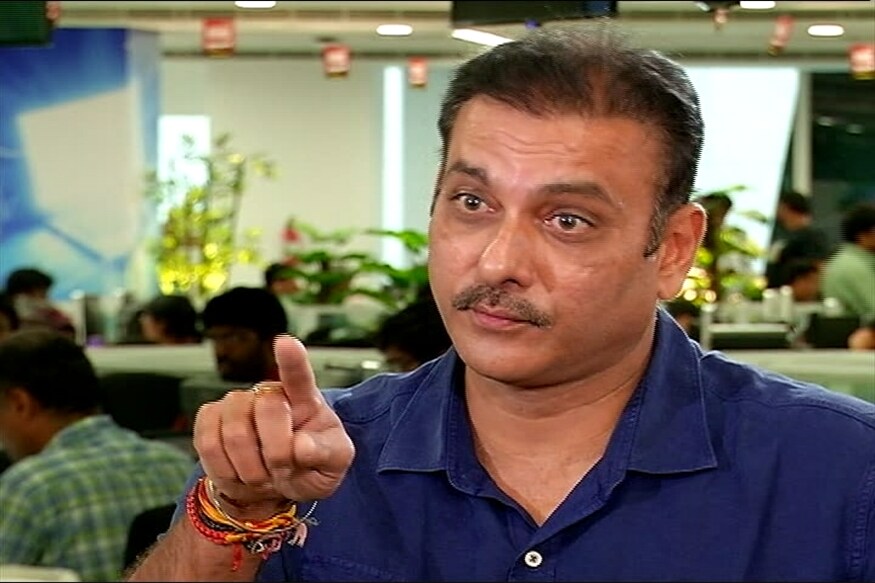 In an interview to Mid-day after the tour of South Africa, Shastri praised the Indian team for picking 60 wickets in the series, insisting that the conditions don't matter anymore to them.
"They reserved the biggest punch for the last. Two zip down and to throw that knockout punch on South Africa in Johannesburg was tremendous. They never recovered from that. I was like Muhammad Ali v George Foreman in 1974 and he fu****g knocked him out."
Again, in the same interview, this was Shastri's description of India's win in Johannesburg which also led to ODI and T20I triumphs in South Africa.
"If you look at the last three years, we have won nine matches overseas and three series, I can't see any other Indian team in the last 15-20 years that has had the same run in such a short time, and you have had some great players playing in those series."
The one comment that caused a stir, as Shastri claimed the current team to be the best ever based on away results in Sri Lanka (two in 2015 and three in 2017), South Africa (1 in 2018), West Indies (2 in 2016) and England (Trent Bridge).
"This is a team that will not throw in the towel, it will come out there and look to compete and not be on the first flight home, rest assured that's exactly what we will do. The scoreline says 3-1 which means India have lost the series, what the scoreline doesn't say is that India could have been 3-1 or it could have been 2-2. And my team knows it. They would have hurt and rightly so after the last game."
Shastri ahead of the fifth and final Test against England, but as the result would show, India lost by 118 runs and England won the series 4-1.
"G*&i muh mein aa gaye the"
In Australia, Shastri gave his description of the thriller in Adelaide when asked about Australia's lower order stands in the run chase before India took the series lead.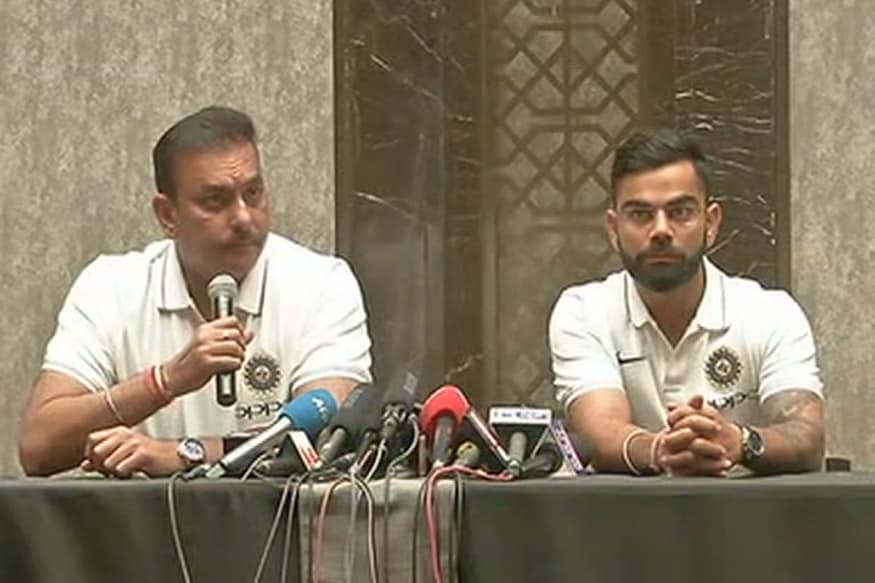 "Past is history, future is a mystery. We have won today after 71 years, I'd like to live in the present and salute my captain for being the captain of the team that beat Australia for the first time in Australia."
Shastri when asked about the previous captains who toured Australia, paid tribute to Virat Kohli for being the first captain to win a series in the country.
"I said in Melbourne that people firing blanks and I was not joking because I knew how hard this team worked. When you fire from there, by the time it crosses the Southern Hemisphere, it's blown away like a tracer bullet. But lead, with something in it, can be pretty serious."
The coach's response to critics, in his own trademark style!
"This team now has an identity, to look at any other Indian team from the past, in the eye, and say 'we play proper Test cricket. You did, but we did too, without being intimidated."
Shastri, adding to the previous narrative he built about this being India's best touring team in the last 15 years.