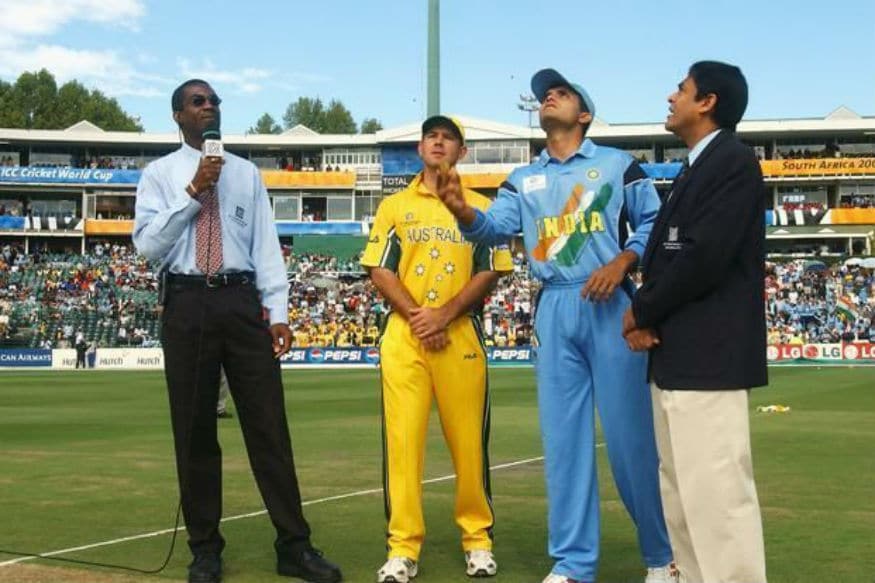 One of the first things Yuvraj Singh said after India won the tense World Cup quarter-final in 2011: "This is the moment I have lived for as a cricketer. Over the last year, I have been dreaming of staying till the end and taking the team to victory against Australia in the World Cup."
Yuvraj later revealed what was racing through his head when India were 187 for 5 – with MS Dhoni just dismissed.
"I was thinking that maybe this is the toughest and most challenging situation I have faced on a cricket field," he wrote in The Test of My Life. "This chance may never come again. If I get out, we won't be able to win this game. The dream I was visualizing of beating Australia in the World Cup will stay unfulfilled."
Until that day, no one in that Indian team had won against Australia in a World Cup game.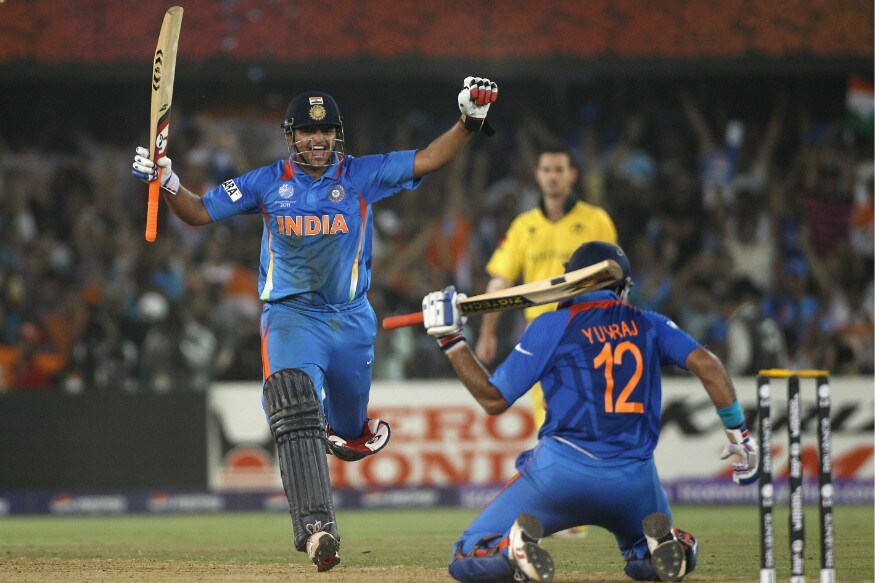 Sachin Tendulkar had been around international cricket from 1989 but had experienced nothing but loss after agonizing loss against the best team of his era on the biggest stage – in '92, '96, '99 and twice in '03. Yuvraj recalls the night of the World Cup final in Johannesburg, after Ricky Ponting's rampaging hundred had consigned India to a massive defeat.
He dreamt that someday he would smash a winning six to beat Australia in a World Cup final. Yuvraj didn't get the chance to pull off that stunt in 2011 but "a four to eliminate Australia and take us to the semi-finals," as he wrote, was not too removed from that fantasy.
Yuvraj had played in famous wins against Australia before: announcing himself with a blistering 84 in the Champions Trophy quarter-final in Nairobi; smoking a 30-ball 70 to mess them up in the World T20 semi-final in 2007; playing a hand in India's CB Series win in 2008… but those victories weren't enough. None had come in a World Cup. None had been able to erase the heartbreaks from the years past.
India and Australia will play their 12th World Cup game on Sunday. No two other teams have featured in as many such contests. Not Pakistan and West Indies, who had their 11th World Cup meeting earlier in this tournament. Not New Zealand and Sri Lanka, who have also played in 11 such encounters. And not England and Sri Lanka, who will have played each other in 11 such games by this month end.
It may be generous to term this a "rivalry" – for that suggests that both teams have enjoyed their share of superiority – but India v Australia has a claim to be the most storied match-up in World Cup history. The teams have gone at it in a World Cup final, a semi-final and a quarter-final. There was the virtual quarter-final in 1999, another virtual quarter-final in 1983, two nerve-jangling one-run games, in 1992 and 1987, McGrath and Warne v Tendulkar in 1996, Azharuddin's finest hour as an all-rounder (in 1987) and one of Steve Smith's great one-day hundreds (in 2015).
(Image: AFP)
Each of these games has left behind indelible memories. The sight of Dean Jones, in 1987, lofting a ball to the midwicket boundary and Ravi Shastri, fielding at the boundary, signaling a four – only for the umpires to change the four to a six at the lunch break and for Australia to sneak a one-run win. David Boon donning the wicketkeeper gloves in 1992 – and running out Venkatapathy Raju to give Australia another dramatic one-run win.
The three manic run-outs at the end of the Australian innings in 1996. Ponting's one-handed swat-six off Nehra – effectively ending the game as a contest – in 2003. Mitchell Johnson's explosive 27 to finish the first innings in 2015. Each of these triggers a flood of memories, likely tempting you to turn to YouTube and be sucked into a time warp. Each match comes with a personal connection. Perhaps you were in school when Mark Waugh reeled off that gorgeous hundred in Mumbai; maybe you bunked a college lecture to watch Mark Waugh kill India softly – again! – at The Oval in 1999; and you may well have been distracted at work when R Ashwin opened the bowling in Ahmedabad 2011.
If one were to list India's most cherished wins, the victory at Ahmedabad would rank high on the list. This was not just an on-field triumph; it was also a breaching of a frontier. Australia had finally been beaten in a World Cup knockout game – for the first time since 1996. The most dominant force in World Cup history had been stopped in their tracks. This was possible, after all! Now the World Cup was well within sights.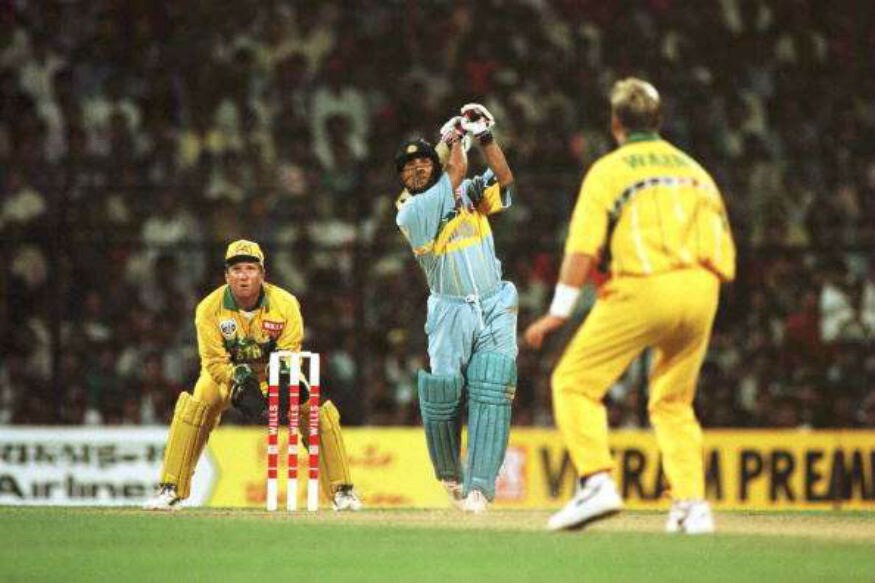 Tendulkar, Dhoni, Yuvraj, Raina, Zaheer, Ashwin: all have spoken about this win. Each one has highlighted the importance of that performance.
Now the teams are back to The Oval, twenty years since their meeting in 1999. The stakes are not as high as they were in then but there is two points up for grabs and a psychological advantage to take to the knockouts – where they could meet again. The teams are far better matched in ODIs these days – both have won nine games apiece since the World Cup semi-final four years ago.
India have had the better of the five-day game in this period – winning a dramatic series at home and pulling off a historic one in Australia. They have built an attack for all conditions, across formats, and have fast bowlers who have shown the kind of fitness and control that used to be the preserve of Australian teams of the past.
"This win will give us a different identity," said Virat Kohli in Sydney after becoming the first Asian captain to win a Test series in Australia. He may well say the same if India are the last team standing on July 14. Beating Australia, though, will be the first big step in that direction.