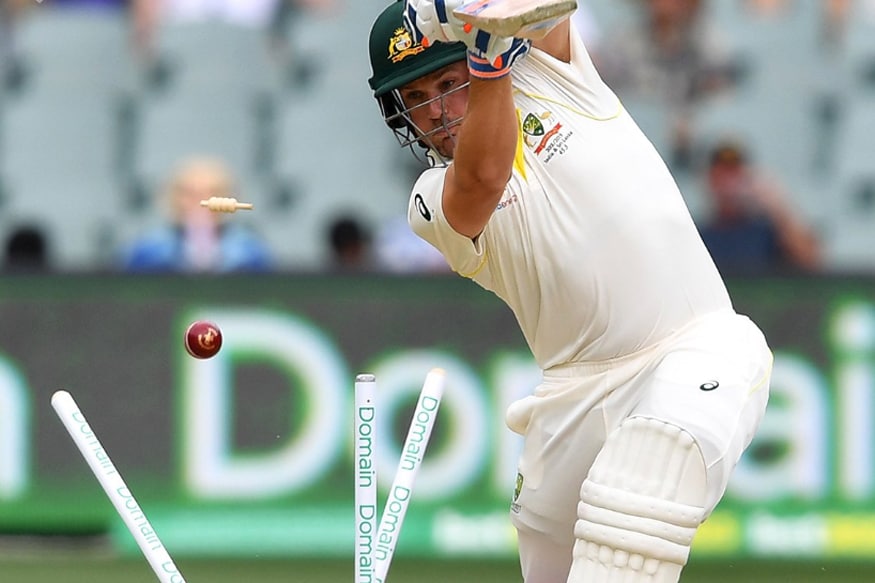 Former Australian skipper Ricky Ponting believes opener Aaron Finch has a lot of work to do if he wants to survive in Test cricket. The Victorian was knocked over for a three-ball duck while playing an expensive drive on the second day of the first Test against India on Friday (December 7).
"I think this problem has been created by picking him to open in the UAE," Ponting told cricket.com.au.
"It's the easiest place in the world to be an opening batsman over there, as we know. And he did reasonably well over there which meant … they had to pick him to open the batting coming back here. What was the long-term objective to open the batting with him over there?
"Everyone knows he struggles a little bit against moving red ball and we have a series here and an Ashes series not too far away, and the ball's going to move around a lot when we're over in England.
"The shot we saw today is not what a good Test match opener should do third ball of the innings. The new ball on that wicket was always going to be the hardest time to bat and he went for a hard cover drive.
"Sometimes that can happen, but he's got a lot of work to do, I think."
Apart from local boy Travis Head, every other Australian batsman struggled against Indian bowling attack as the home side were reduced to 191 for 7 in reply to India's 250. Ponting wasn't impressed with the shot selection, and also spoke about the current dearth of batting talent in the country.
"I'm not here to bag anyone about the way things are happening, but you look at some of the shot selection today and it makes you wonder a little bit," he said.
"I had no worries at all about the group coming in in terms of form and those sort of things, it just highlights that they might be a fair way off the mark.
"It's pretty hard to accept that we have 10-15 batsmen in Australian first-class cricket and only a couple of them average over 40. That's unacceptable as far I'm concerned. So you've got to look at the levels of coaching on the way up and what's not happening and try and find ways to improve it."
R Ashwin got rid of Marcus Harris, Usman Khawaja and Shaun Marsh to put Australia under tremendous pressure but Ponting dismissed the theory of picking four left-handers in the top six played into the hands of Indian offspinner.
"I don't think it matters if we've got left-handers or right-handers there," Ponting said. "We had to pick our best players and most of them were lefties."