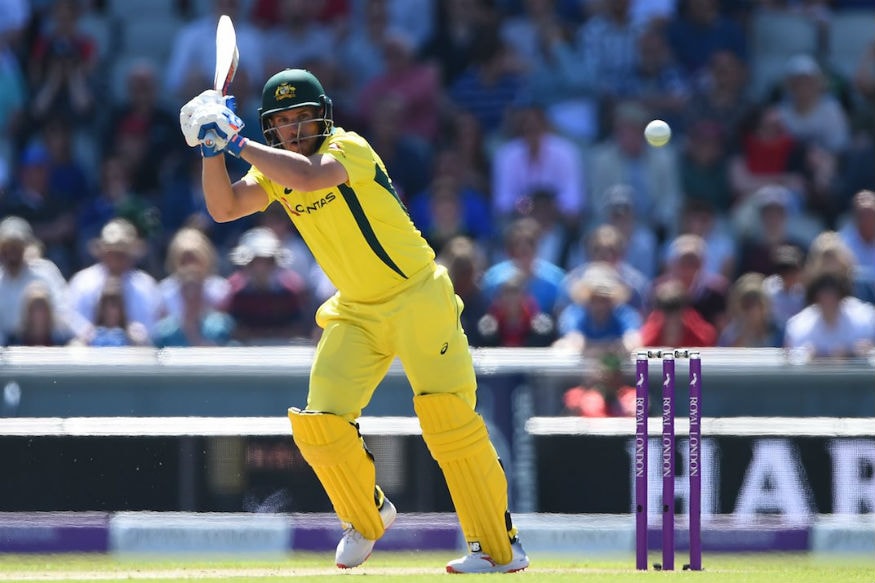 Australian opener Aaron Finch is not sweating over his lack of form in white-ball cricket and is looking forward to the Test series against India starting in December.
Finch made a fine Test debut against Pakistan in UAE but has since struggled in ODIs and T20Is, averaging just 9.6 in 10 innings since his Test debut.
"At the end of the day I'm still practicing well, still hitting them well, still feel good," Finch was quoted as saying by cricket.com.au.
"I've been in this position before and it's not alarming, it's more just trying to get through that initial five-10 balls and reassess.
"I've still been working very hard on my technique and doing a lot of work with (Australia batting coach) Graeme Hick and trying to adjust a couple of little things," he added.
Finch will be playing a Sheffield Shield game before the first Test, representing Victoria. However, he will be batting in the middle-order for them rather than open the innings.
"It's more about time in the middle regardless where you're batting.
"Runs in any position count a lot more than if you miss out opening the batting. It's just time in the middle to be honest."
Finch hosed down any suggestion of a conflict between the needs of the national team versus the state side when it comes to selection at domestic level.
"I've played in the middle order for Victoria for most of my career so I don't see it as being too confusing or conflicting at all," said Finch, talking about his preparation for the Tests.
The first Test between India and Australia will be played in Adelaide, starting December 6.