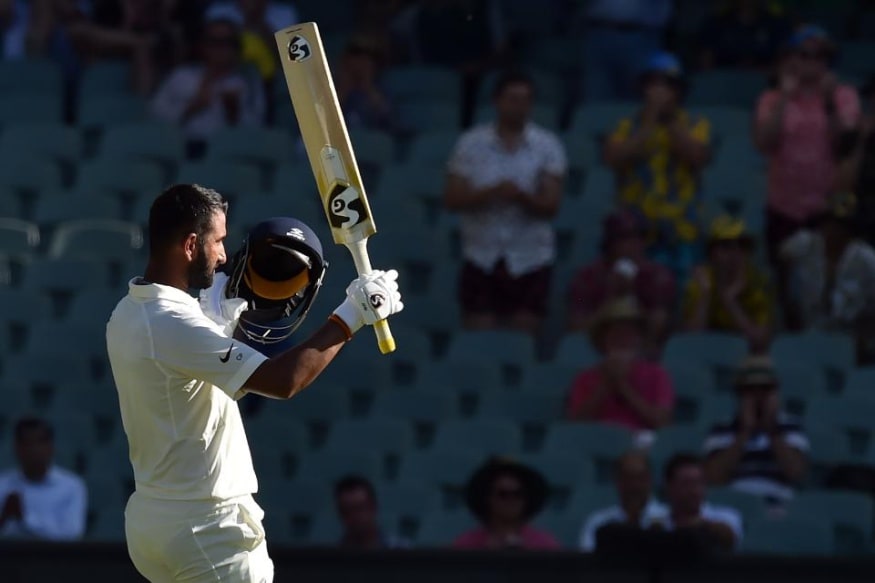 Cheteshwar Pujara scored his 16th Test ton to help India post 250 in the first innings of the first Test against Australia on Thursday (December 6). His knock meant India were not out of the game after the first innings itself as they were tottering at 41 for 4 at one stage.

Indian milk cooperative Amul, who are well-known for their quirky comics on current affairs, congratulated Pujara in a recent cartoon who crossed the 5000-run mark in his Test career with his maiden ton in Australia.

The tweet also alluded to the fact that Pujara took the same number of innings as Rahul Dravid to reach 3000, 4000 and 5000 Test runs, respectively.




Our take on the amazing coincidence of Chet/my namesake, 108 innings, 5000 runs! pic.twitter.com/S1rp7AtcAA


— Rahul da Cunha (@RahuldaCunha) December 8, 2018



Pujara became the 12th Indian to reach that mark and was also the joint fifth fastest Indian to get there along with Dravid (108) after Gavaskar (95), Sehwag (99), Tendulkar (103) and Kohli (105).

Pujara said after the day had ended that it was one of his best innings in Test cricket.

"It is one of my best innings in Test cricket, can put it even in the top 5. My teammates were certainly saying so! For me personally, I had prepared well and the overall experienced I have gained through playing Tests and First-Class cricket helped me out," said India's No. 3 at the press conference at the end of the day's play.

First Published: December 8, 2018, 12:28 PM IST