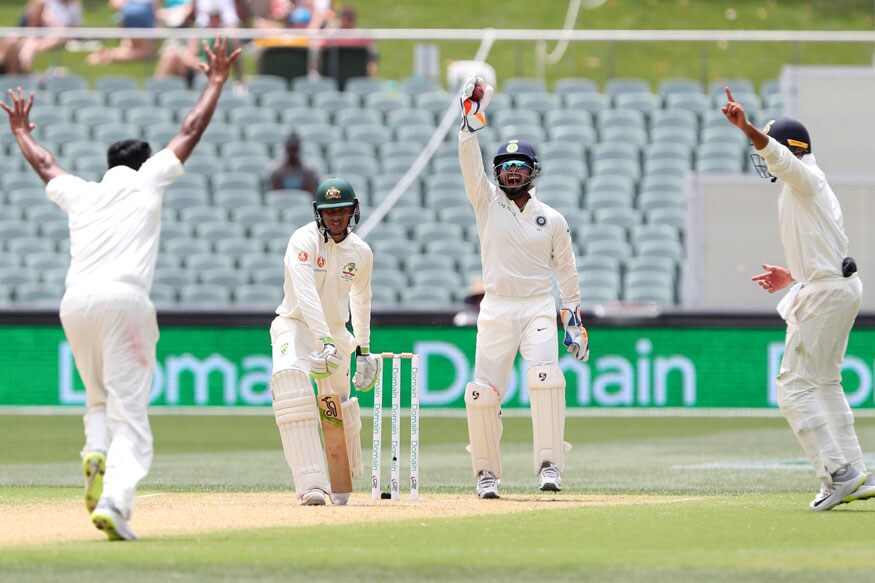 After his twin failures in the first Test at Adelaide, Usman Khawaja was dismissed for a low score yet again in the first innings at Perth – choked up by Jasprit Bumrah, before slashing a Umesh Yadav delivery to Rishabh Pant behind the stumps.
Khawaja's scores of 28, 8 & 5 in the series so far will be concern for the Australian management as he is a key member of the batting line-up, especially in the absence of David Warner and Steve Smith. In fact, Khawaja was being counted on to produce strong performances in the series, considering his record at home is significantly better than his record away.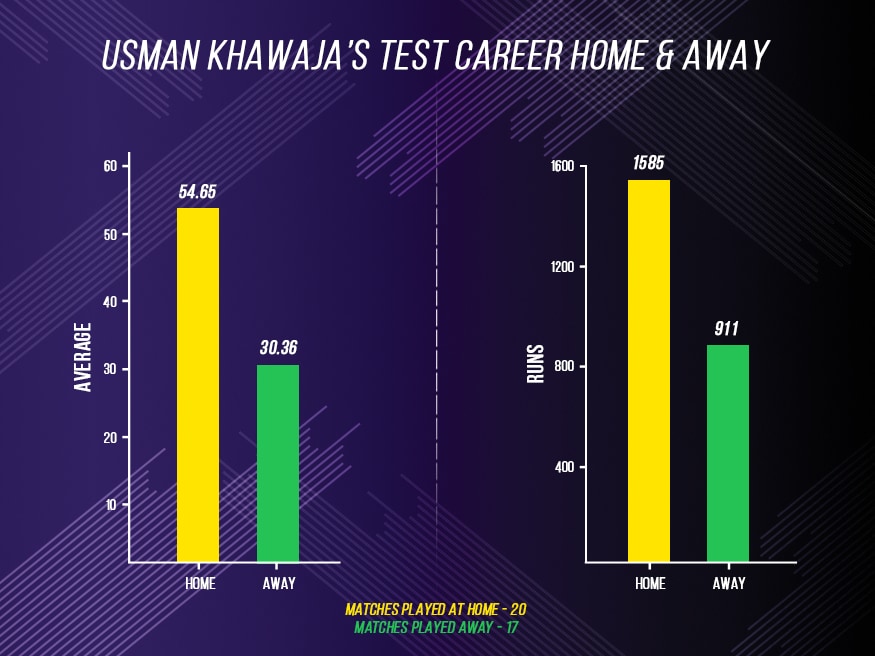 Khawaja's average of 54.65 at home is averaged out by a poor away average of 30.36. He has scored over 1500 runs in the country but away from home, the runs have been harder to come by. The average is past 30 owing to a stupendous record in UAE where he churned out some tough runs from the top of the batting order. Break down his numbers in different countries and it reveals the complete picture.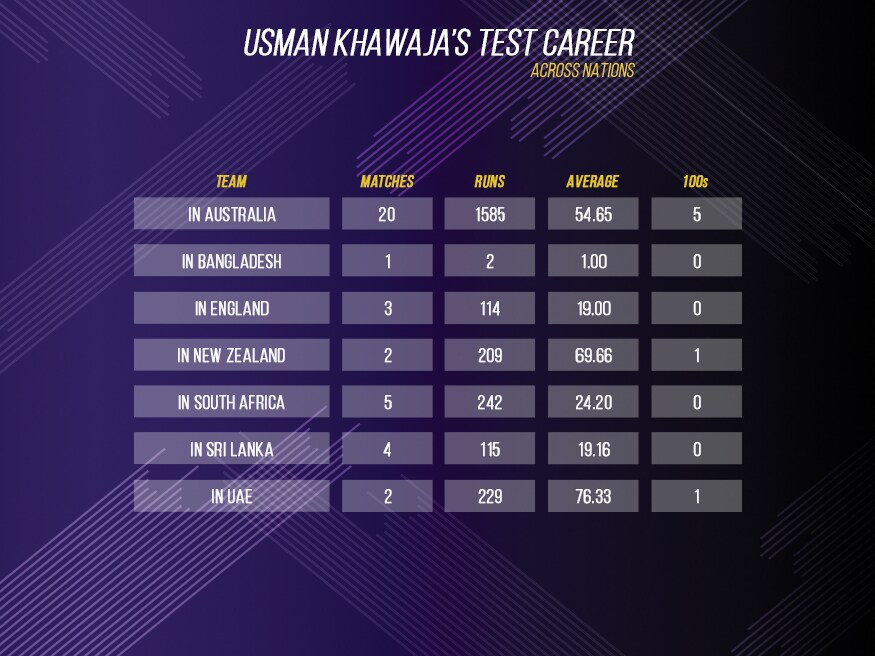 The only nations where Khawaja averages over 30 are Australia, New Zealand and UAE. Interestingly, he averages over 50 in all these nations while his runs and average drop significantly in other parts of the world. Five of his seven Test hundreds have come at home while one of them have come in New Zealand which suggests his challenge in making big scores away from the Oceania region.
Khawaja is Australia's leading run-getter in the post Warner-Smith period with 330 runs in 7 innings at 41.25, but none of has mattered in the series so far. If Khawaja continues to falter, it will cause deep concern in the Australian camp as none of their other top-order batsmen average over 40 since the ball tampering saga.
There was also talk before this series that Khawaja may be asked to open the batting, considering he has an impressive record in that role. However, with the success of Marcus Harris and Aaron Finch, who both made half-centuries, in the first innings at Perth, Khawaja can continue in his preferred position at one down.
Quite clearly, Australia will be hoping that Khawaja finds his rhythm soon and produce the big scores they so desperately need from his willow.