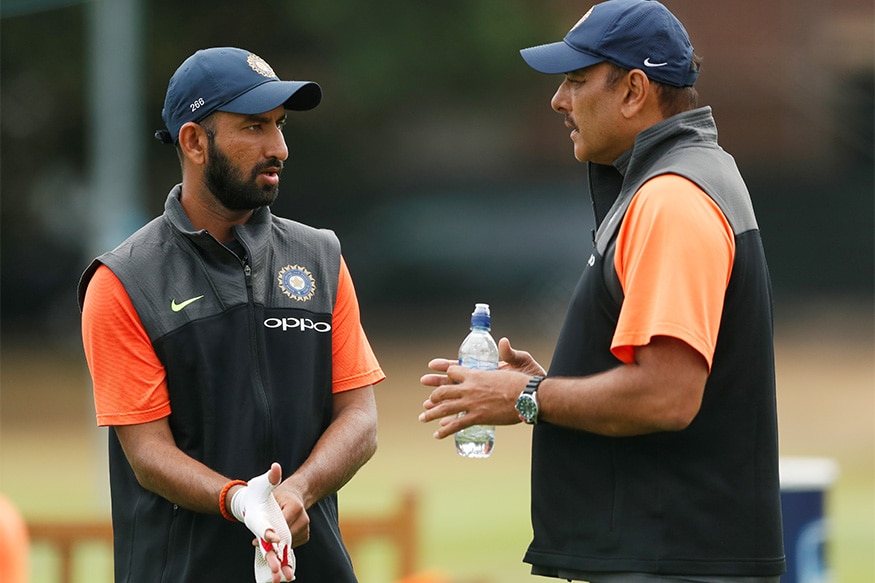 Indian coach Ravi Shastri believes the upcoming three-match ODI series against Australia, starting in Sydney on Saturday, is an opportunity to get the World Cup squad "right" without worrying about the outcome of the matches. Shastri also asserted that after the 2-1 win in the Test series, the team is switching into white ball mode with an eye on the World Cup in a few months.
"The World Cup is the only thing on our minds now. Mentally, we're already switching from red (ball) to white," Shastri told TOI. "Bumrah, for instance. He'll have a good rest. At the same time, we'll use these matches to fine-tune things. We're not bothered about winning or losing these games. We'll use this opportunity just to get the final look of the World Cup squad right."
With 2019 being a World Cup year, Shastri also said that his role during the IPL will be more involved than usual, with the focus firmly on monitoring the fitness of Indian players.
"We've already been in touch with the BCCI and the CoA in this regard," Shastri said. "We have certain plans in place and we'll be looking to follow them. Usually, the two months of IPL are seen as relatively free months for me and I can just sit down and enjoy the cricket, watch out for new, young talent that keep emerging.
"But this IPL will be about monitoring the India players, keeping the World Cup in mind. There's a lot coming and you'll see the right measures being taken. The trainers, physios, assistant coaches, the captain, me, we're all in touch with the board to make this work."
Shastri's comments in the post-match press conference after the Sydney Test about how people were "firing blanks" at the team seemed to take aim at critics that had commented on India's performances during the Tests. He stood by those comments, insisting his intention was to remind those voices of the achievements of the team over the last few years.
"There are people who've only wanted to criticise this team, taking continuous jibes," he said. "Social media is fine, you get all sorts and none of that matters as long as you do what you have to do and do it right. But there are people who have simply wanted to pull this team down and mind you, some have not been very subtle about it either. That's why I said what I said in the press conference after the Sydney Test.
"Before my first stint with the team, India were number five or something (in Tests). The last three years they've been number one and that's going to be the case for some time now. Those who want to keep abusing and ranting can continue doing that. Sooner or later, they'll understand they don't matter.
"This is the purest form of cricket. A 71-year-old barrier has been broken and accolades flowing from all over the world – from the likes of Viv Richards and Imran Khan – says it all. Those who've played cricket in Australia know what it takes to win here. They're as tough as tough as an opposition can get and nothing comes easy here.
"Of course, the 1983 World Cup glory is right up there and so was 1985. But I do stand by what I said. This is pure joy, this is real cricket. This is a young team, it is their moment and they should have a good sense of the kind of history they've made here. In fact, they do."