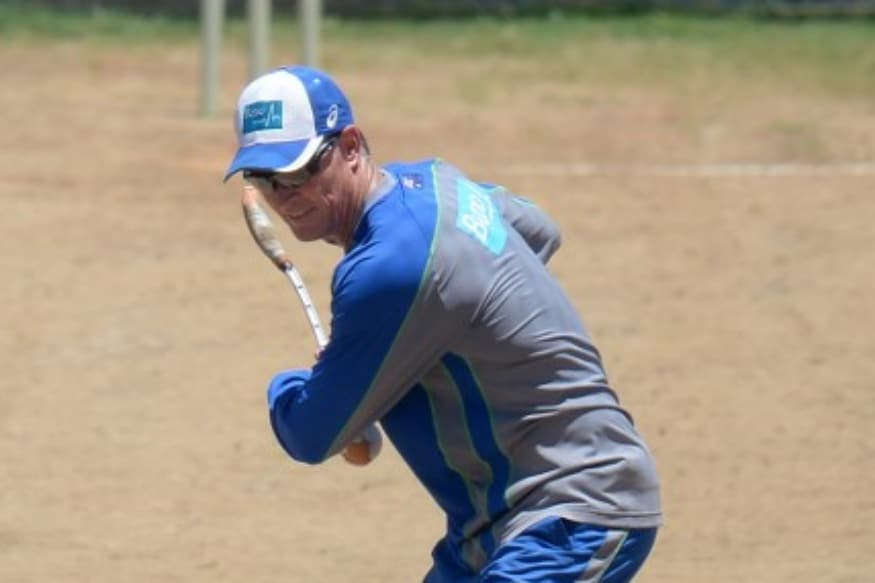 Australia batting coach Graeme Hick has urged his batsmen to learn from Virat Kohli on how to build an innings and have greater game-awareness as the hosts' feebleness against a quality Indian bowling attack has once again come to the fore.
"We spoke about how Kohli went about it. We knew [Cheteshwar] Pujara, even Kohli, one of the most explosive batters, got to 20 off 25, 26 balls, then the rest of his innings took whatever it was," Hick said on SEN on Saturday.
"For the best player in the world to change his innings and play like that, if you can't be on the same field as him and watch him and learn from what he is doing, then you are in the wrong space. There are certain things our players can take out of that. It takes a lot of discipline, a lot of patience and, on top of that, you have got to bat with intent."
Pujara scored a patient 106 - his second century of the series - while Kohli continued on his merry ways cracking 82 as India declared on 443/7 in their first innings. In reply, the Australian batsmen withered away under a Jasprit Bumrah onslaught with the pacer returning career-best figures of 6/33 to bowl the hosts out for 151.
None of the batsmen seemed to have the application to survive for long stretches which Hick admitted was "disappointing."
"Our batting line-up has got a lot of learning to do," he said. "It's disappointing as a head coach. You feel if you are putting the work in and doing the right things, over a period of time, the players learn. Unfortunately, it's not the easiest thing to learn out in the middle at the MCG of the Boxing Day Test match.
"You have got to learn quickly in international cricket these days because you don't get a lot of time to remedy what you might feel is wrong."
Hick also admitted the massive gulf between India's star-studded batting lineup and Australia's inexperienced top order, which was missing two of its biggest names in Steve Smith and David Warner.
"They're certainly on top of their game and have a lot of international cricket under their belt. In some respects our batting line-up is maybe at the other end of the spectrum," Hick said.