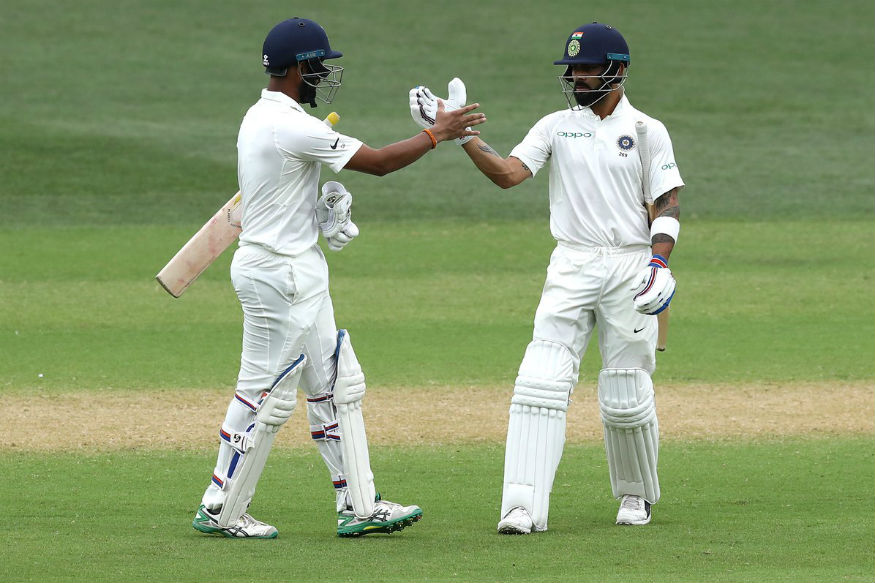 India coach Ravi Shastri praised Team India for putting in a complete performance as they took a 1-0 series lead against Australia after winning the Adelaide Test by 31 runs.
"We lost the first Test in England by 31, lost the first Test in South Africa by about 60 runs, so this is a very good feeling when you get off to a good start, there's belief in the team," Sahstri told host broadcaster Sony.
He also credited the batsmen for rectifying their mistakes from the first innings.
"There were some rash shots played, some foolish cricket but they learnt from their mistakes and rectified it in the second innings," he added.
Indian fast bowlers played a key role in the victory, outperforming their Australian counterparts and Shastri lauded the trio of Ishant Sharma, Jasprit Bumrah and Mohammad Shami.
"I thought the bowlers were brilliant in the first innings, defending 250, the discipline was magnificent. They've worked on it, and it's not come in overnight. As a bowling unit, when you show that discipline, it doesn't matter which side you play against you will be successful. They need to have to rest now before the Perth Test where the track will have something for them."
However, the head coach expressed his displeasure over Rishabh Pant's dismissal in the second innings and said that the youngster should learn from his mistakes.
"You have to allow him to play his game, that's the way he has come into the side, but he has to be a little more sensible now. He did the hard work in getting Lyon to spread his fields but needs to be smarter. You make a mistake now, but don't repeat it," he concluded.