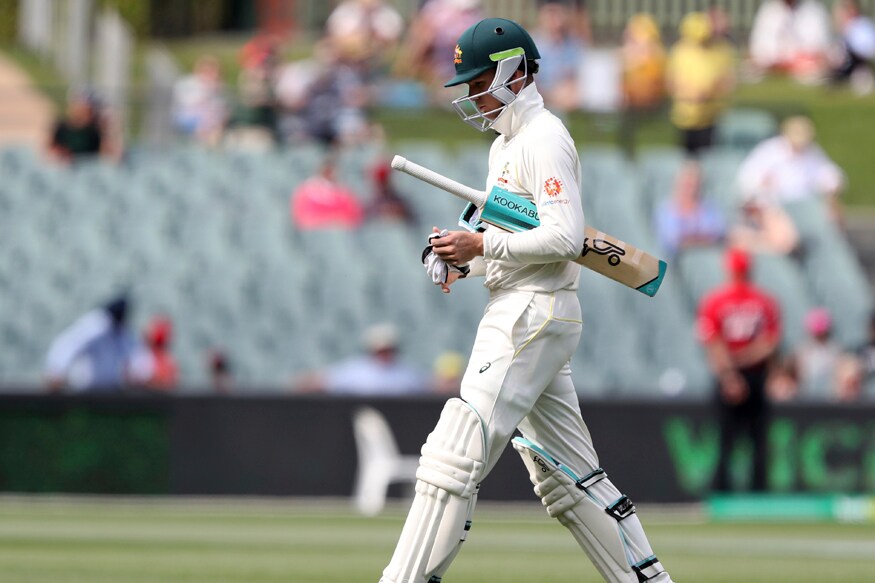 Australia's batting coach Graeme Hick expects out of form Peter Handscomb to stick to his technique, despite serious doubts being raised by Ricky Ponting and Shane Warne after his string of failures in the first two Tests of the ongoing series against India. Hick said that the 27-year-old will stick to the game plan that has seen him succeed in Tests in the past.
"He's really strong minded about the way he wants to play his game," Hick told SEN radio.
"He started his Test career and had success against Pakistan and like everyone, every side does their homework, everything's analysed, everything down to where you're going to pitch the ball. He tried to tinker a little bit but he's gone back to batting to how he wants to bat."
But Hick did point out an area where Handscomb can improve his technique.
"Without doubt he's missing a few balls on the front foot," Hick said. "When the bowler's able to bowl that full to any batsman you're not reversing the pressure on them and (it) gives the bowler a little more leeway. As a batter you want to be able to reverse pressure."
On Sunday, Ponting had said that Handscomb will find it difficult to survive in swinging conditions.
"There's no doubt he's struggling," Ponting told Cricket.com.au. "I wouldn't be surprised if there's talk about his spot being up for grabs for the next Test either.
"It seems like he's making the same mistakes he made before he was dropped last time. Let's hope he's not left out. You want to see selectors show faith in some of these guys."
Handscomb has only managed scores of 34, 14, 7 and 13 in four innings against India, dismissed each time playing off the back foot standing deep in his crease. When asked about if Handscomb's technique is suitable for the longest format of the game, Ponting said: "Not like it is at the moment, no.
"I think we're seeing very similar dismissals more often than not.
"What we've got coming up, we've got venues in Melbourne and Sydney where the ball probably won't move around as much so that will make a technique like his a little bit better but there's an Ashes series around the corner where the ball is going to swing a lot.
"I think with a technique like that you're always going to struggle when the ball is moving."
While Ponting was slightly soothing with his words, former Australian leg-spinner Shane Warne bluntly said his spot should go to one of two Western Australian all-rounders, Marcus Stoinis or Mitchell Marsh.
"I would love to be positive about Handscomb," Warne tweeted.
"But enough now, it's not fair on Peter to keep picking him - it's a lamb to the slaughter. I've said it so many times now, but you cannot play international cricket with a technique like that.
"Stoinis in if fit if not then M Marsh!"
I would love to be positive about Handscomb. But enough now, it's not fair on Peter to keep picking him - it's a lamb to the slaughter. I've said it so many times now, but you cannot play international cricket with a technique like that. Stoinis in if fit if not then M Marsh !

— Shane Warne (@ShaneWarne) December 16, 2018