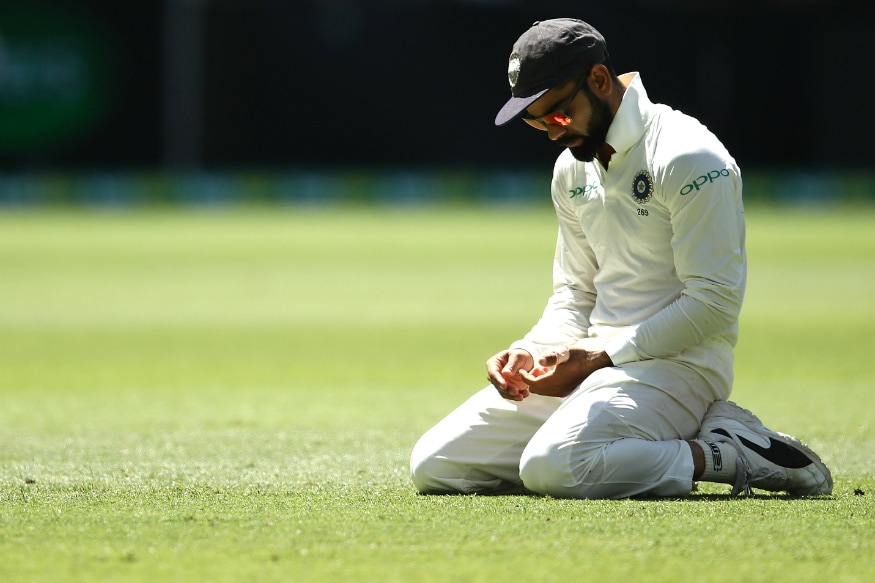 The Board of Control for Cricket in India (BCCI) has rubbished reports that Virat Kohli and Tim Paine had gotten involved in an unsavoury banter at the end of the fourth day's play between India and Australia in Perth.
There were reports doing the rounds in the Australian media claiming Kohli had told Paine something on the lines of "I am the best player in the world and you are just a stand-in captain".
However, BCCI has released a statement insisting that these claims were just "hearsay".
"These claims were based on hearsay and the BCCI would like to bring into notice that no such words were spoken on the field by the Indian captain. The BCCI got a clarification from the team management about the incident and would like to classify the reports as baseless," read a media release.
There were plenty of heated altercations during the second Test at the newly-constructed Perth Stadium with the umpires having to get involved on more occasions. Both captains though insisted after the game that all that was said was on the field and in keeping with the spirit of the game.
Australia staged a comeback to win the second Test by 146 runs and level the four-match series 1-1.