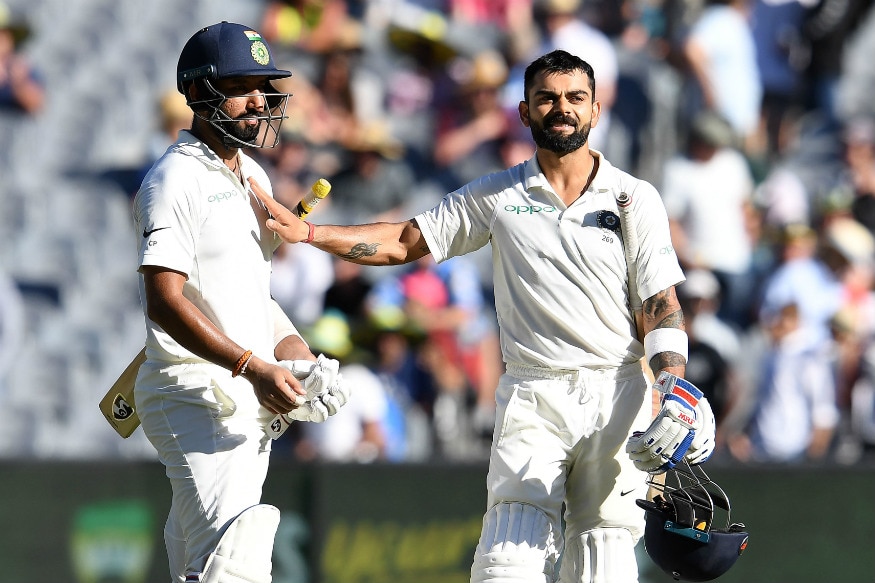 People of a certain age will remember an event that took place on sports day in their schools. It's called a race, but it was anything but. The slow cycling race was the challenge in which you went from the starting line to the finish line, staying inside your lane, never losing balance or putting your feet down on the ground.
The winner, naturally, was the one who came last. A cricketing version of that happened in Melbourne, on the second day of the third Test between India and Australia.
On a pitch that was two-paced when the ball was new and hard, some deliveries rearing sharply from a length, others refusing to rise to expectation, and otherwise slow and rather lifeless in any way that was useful to bowlers or batsmen, Cheteshwar Pujara and Virat Kohli set out to maintain their balance, play only shots that the surface allowed without risk and wore out the Australian bowlers, and fielders.
Pujara, who doesn't believe in the sprint, either with or without bat in hand, still took 280 balls to get to his century. With 40 of those runs coming from only 10 balls, via boundaries, his remaining 60 runs came at a strike rate of just over 22.
And if you think that's just Pujara being Pujara, Kohli consumed 208 balls in getting to 82, and even that number was padded up when he had to throw his bat around a bit after struggling with his back. Perhaps it was stiffness, perhaps it was the result of the workload he has had to burden, either way, Kohli was in distinct discomfort by the end of his innings, sitting on his haunches at every possible opportunity, stretching his back and then appearing unusually stiff when it was India's turn to field.
India posted a chunky 443 but it took them nearly 170 overs to get there, and Australia had to resort to the third new ball before Kohli called an end to the innings.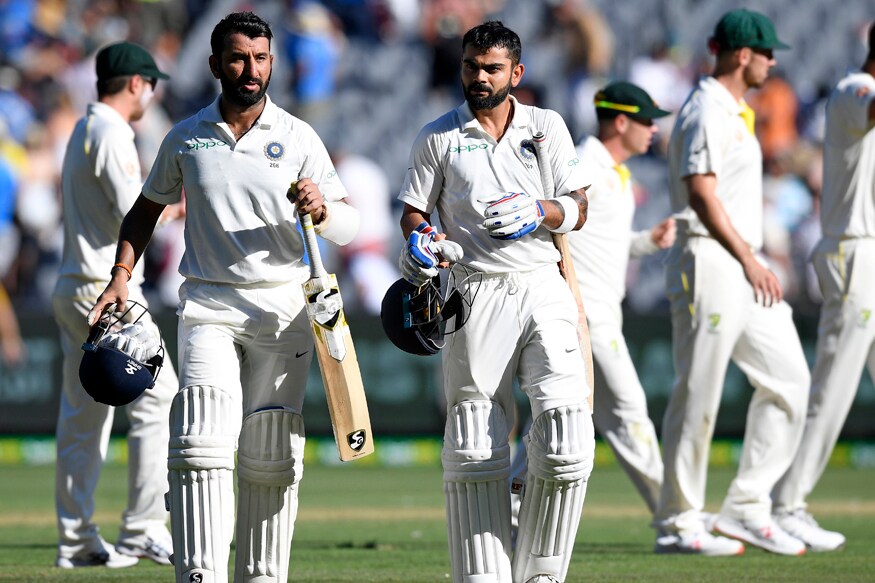 (AP)
When Australia played out a seven-over passage of play it became immediately clear just how vital the Pujara-Kohli partnership was. All of a sudden the ball was doing more, there was playing and missing and even as the overs were counted down, neither Aaron Finch nor Marcus Harris gave the impression that they were anywhere closer to sussing out the pace of the pitch they were batting on.
Pujara's method was generally to allow the ball to come to him, playing deliveries within the line of the stumps, and what made his innings so special was how unmemorable any of his stroke-play was. Apart from one spanking off drive that took him to his century — and even this was an all-bases-covered, leaning low, along the turf drive — there was barely a stroke that you could remember from the day. What you will recall, however, is how he absorbed the pressure, how he blunted Nathan Lyon, how he ensured that Josh Hazlewood bowled so many overs that he hardly had any gas in the tank by the time the innings ended.
Kohli, even when not playing the big shots, and he played one straight drive, follow through checked, pose held for the cameras to capture for posterity, usually likes to push hard for ones and twos. But, on the day, even King Kohli could not push the scoring along, even before his back became an issue, and had to endure more dot balls than he would have liked. But what was it that made a slow crawl the only real option?
"The kind of pace, as batsmen it is tough to get used to this pace, you feel it's on the slower side and one odd ball kicks up," explained Pujara. "I got hit on my finger 3-4 times. Those were not short balls. They were back of a length and I got hit on my gloves. As batsmen there is always doubt when playing on such pitches and the ball which I got out to I couldn't have done anything about that. So if it stays low, you have limited options."
Fortunately for India, it was only the 319th ball that Pujara faced that kept low enough to creep under the wall he had built in the middle of the MCG. Australia's batsmen may have been plucky enough to defy India long enough to set up a winning score on a juicy Perth pitch, but whether they have it in them to play the long game, which is the need of the hour in this Test, is a big question.