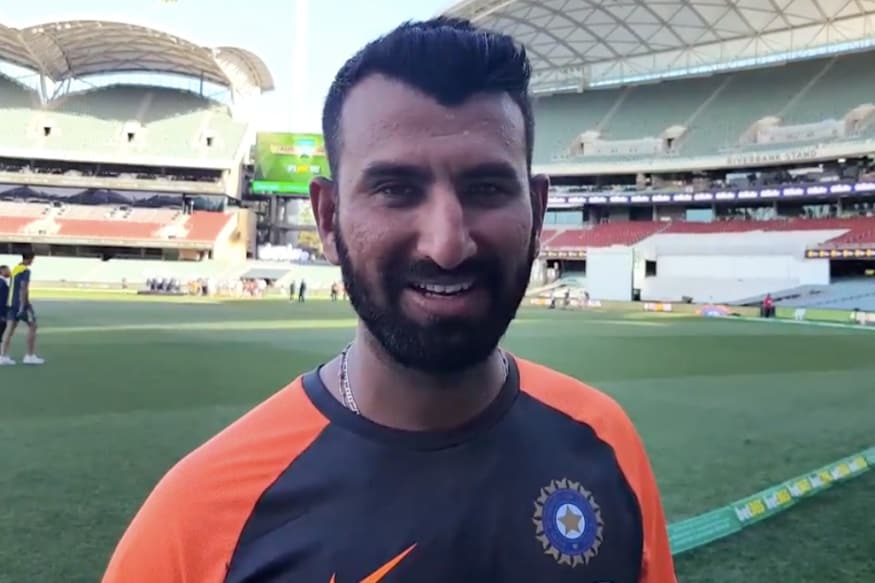 India's Cheteshwar Pujara turned out to be the hero for his side on the first day of the opening Test against Australia in Adelaide with a masterful century, which has kept his side in the game.

Pujara, who was run-out of the last ball of the day, notched up his 16th Test century and his first in Australia.

After stumps, India's No. 3, in a video released by BCCI on social media, said he will celebrate and recover from his brilliant knock with his quota of chocolate milkshake.

"It has to be a milkshake, chocolate milkshake," said Pujara.

Pujara, who batted for 246-balls before being dismissed, said that he had to 'recover a lot' after the innings.

"I will have to see the physio, take a massage. It's important to recover in time. Although, we've been playing a lot of cricket in India, but the heat in Australia has been different," Pujara said.




Why @cheteshwar1 wants a 'milkshake' post his Adelaide ton.


Man of the moment does a quick walkie talkie in under a minute post his energy sapping ton at Adelaide - by @28anand

▶️▶️https://t.co/6lk6v6Z7bd #AUSvIND pic.twitter.com/rP1wVSRP0K

— BCCI (@BCCI) December 6, 2018



Pujara also revealed that he isn't a very big fan of the ice bath recovery methods which is why he will depend more on the 'chocolate milkshake'.

India looked down and out at one stage with Mitchell Starc, Pat Cummins, Josh Hazlewood and Nathan Lyon all amongst wickets, and that's when Pujara raised his hand to push India to 250 for 9 before the stumps were drawn on the first day.

The 30-year-old batsman crafted a brilliant 123, studded with seven fours and two sixes, before being run out at the stroke of stumps on Day 1.

Amidst all the chaos, Pujara looked solid at the other end and was willing to grit it out.

Pujara though started to open up and took the attack to Australian bowlers once he notched up his century. He got his last 30 runs in no time and it was only because of Cummins' sensational run out on the brink of Day 1 Pujara had to walk back to the dressing room without a star mark on the top-right of his score.

First Published: December 7, 2018, 2:17 AM IST