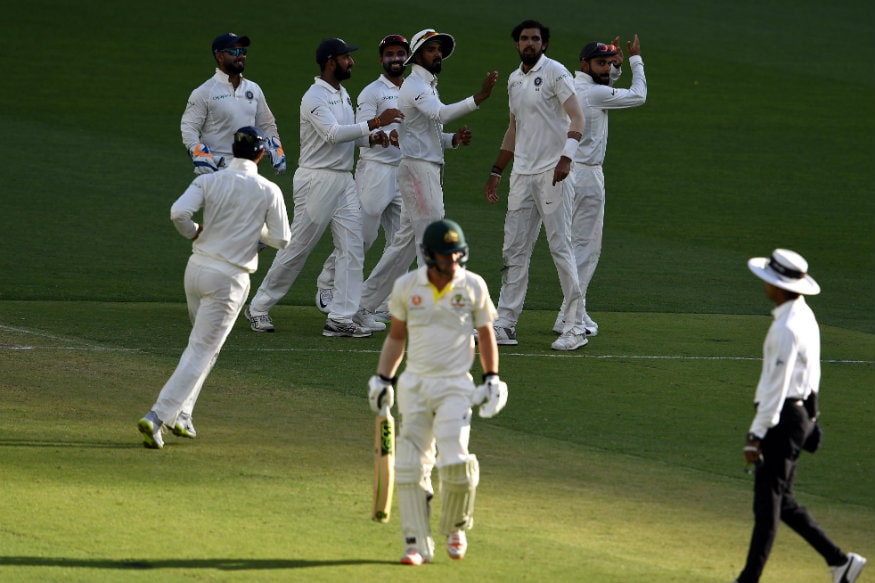 Yes, that was a bit of fun. Pat Cummins got his reward for running the better part of a marathon in the field over the course of a couple of days in the dirt, as calculated by the GPS data shared with the Channel Seven broadcast. He truly is Australia's man for all climates, all conditions and for softening all calamities.
And sure, it would be nice if the Cummins quadrella meant something in the final analysis of this game, but, if anything, his wicket flurry may help India win rather than draw this Test by speeding it up, given rain is likely before our time is up.
Instead, let's return to the hours that mattered. The hours where the penny might have dropped as to how ill-equipped this Australian batting list is at this moment in time. The moment when they might have peeked ahead in the calendar, to an Ashes series against England on wickets that will surely be as sporting as possible, and shuddered at what might happen over there. Australia has never lost five-zip to the Old Enemy before.
Australia collapse all the time. To that end, being bundled out for 151 is nothing new. What was harrowing was the fact that it did not have any of the usual components with wickets falling in a hurry. As Steve Smith explained when he was captain, panic often got to new batsmen in the way they started their innings. Once that started, things were as good as over.
But not today. Here, everybody who mattered got in. All of Australia's top eight faced at least 30 balls. Smith used to reference this number when explaining how he would construct an innings. It was after 30 deliveries, he would say, that he knew he was good to go. He averaged 86.11 when passing 30 balls at the crease. Today, after passing 30 balls, Australia's top six averaged just 16 more before departing. None of them faced up more than 62 times.
This was the anti-collapse. India's world-class attack, led by Jasprit Bumrah, applied pressure consistently enough, sure that they would get an opportunity sooner rather than later. It was exactly what Cummins and company tried on the opening day, except that Cheteshwar Pujara and his colleagues have Smith's level of concentration.
This was the point that Cummins picked up on at stumps. He's seen more than his share of these days since his return to the Test arena in March 2017. He politely agreed that for the bowlers – now asked to pound in for four consecutive days – it adds to the frustration.
"Pujara and Virat when they got going, just their temperament," he said, "the way they pace their innings, they are the same the whole way through and absorb the pressure so well. It is hard to score runs so you are going to have to face a lot of balls to get your big scores… to cash in you've got to keep absorbing pressure and evidently, we didn't do that."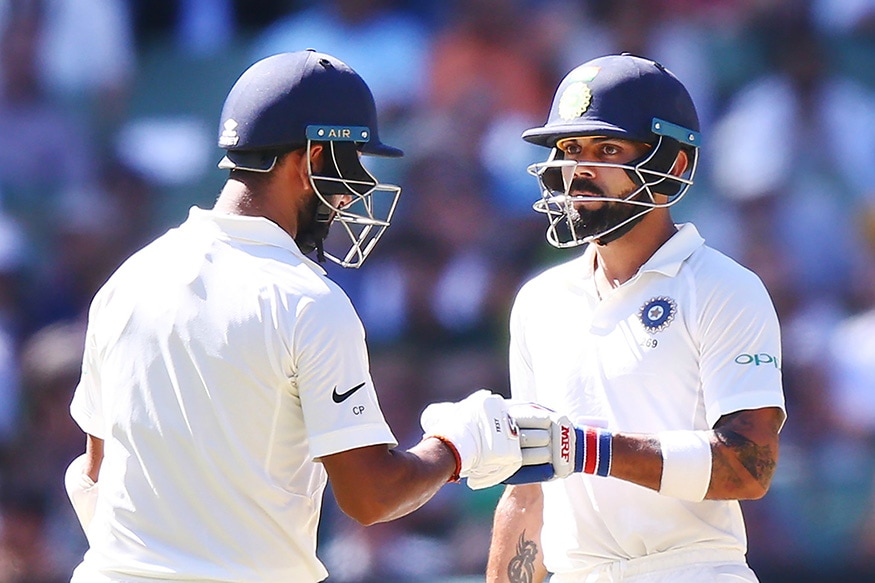 Twitter/ICC
In every terrible batting performance there is one dismissal that stands out, and on Friday it was Travis Head's. As Ed Cowan explained on ABC radio, the flatness of the MCG track did the top order no favours, for it could not be blamed for any demise.
"This goes back to the selection process," the former Test opener said. "People need to have mastered their technique to be playing Test cricket and succeed. Travis Head's a good example. A player of promise no doubt, a player of skill, but by no means has mastered his own technique in Shield cricket. There's a huge step up in facing the best spinner of a country to facing one of five or six. There's a huge difference facing the 20th best fast bowler in a game of Shield cricket and facing Jasprit Bumrah at the top of his game."
In Perth, Head was out twice caught at third man, unflattering dismissals brought on by a lack of footwork.
"The basic techniques that have evolved over the years and survived the test of time of one hundred years of cricket, of moving into the ball, they still hold," said Cowan. "Sure, in T20 cricket, you can plant and swing, that's fine because there's no downside to getting out – you're only facing 20 or 30 balls. When you're expected to bat for six hours or eight hours like Pujara, your technique has to be absolutely up to scratch."
Focus will swing back to the domestic competition to find a fix between now and the moment when Smith returns. Using the bluntest measure available, Head's batting average in the Shield is 36 compared to Glenn Maxwell's 44. Yet the latter has been dumped out of the Test arena for now and maybe forever. There are no easy answers, but Australia's attempted solutions remain as confounding as ever.