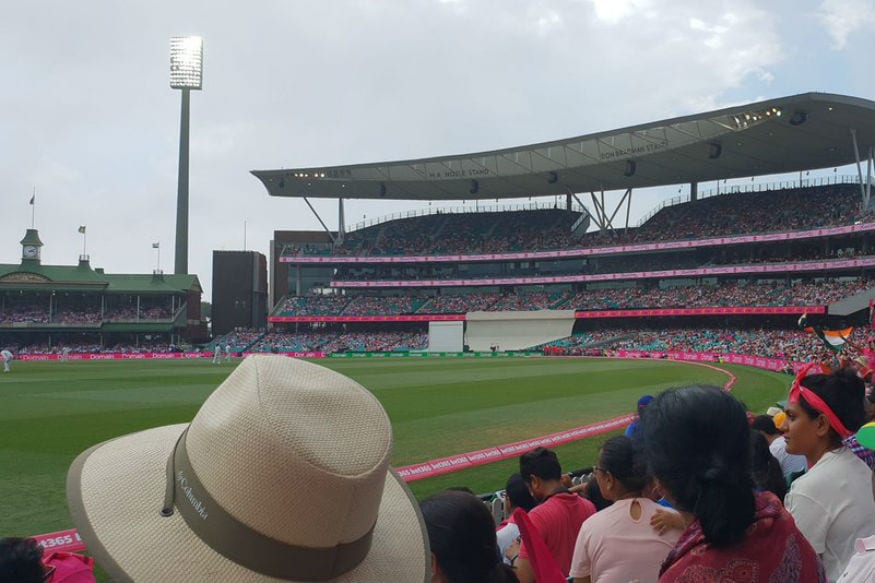 "Thanks for coming to the cricket," Tim Paine says on a video message that each patron receives at the end of a day that they attend this summer. "We really appreciate it. We hope you had a great day." It is fair to conclude that not many of the 18,000-plus spectators in attendance in Sydney on Sunday would agree that they had a decent day out, a combination of rain and bad light ruining all-but two hours of play. While drizzle was an annoying feature of the first couple of hours, it was the latter factor that was the cause for frustration, having also brought play to a premature end the previous afternoon despite the fact that the field was bathed with artificial light throughout.
The cliché on a day like this is that our game, it is said, does itself no favours. It is repeated every time that one of the many quirks of our sport intervenes and time is lost. But that critique is sharper when to the naked eye there appears no good reason why the players can't put on a show. Delays for bad light always make people angry.
Of course, there is good reason why the playing conditions have been crafted to prevent play from taking place when this artificial light – that coming from the floodlights – is deemed to have overtaken that from the sun. As any batsman (or fielder for that matter) will say, trying to see a dark, red ball in these conditions, to the extent that is required to play safely against fast bowling, is difficult to the point of dangerous. There is no disputing this so there is no point getting upset about it.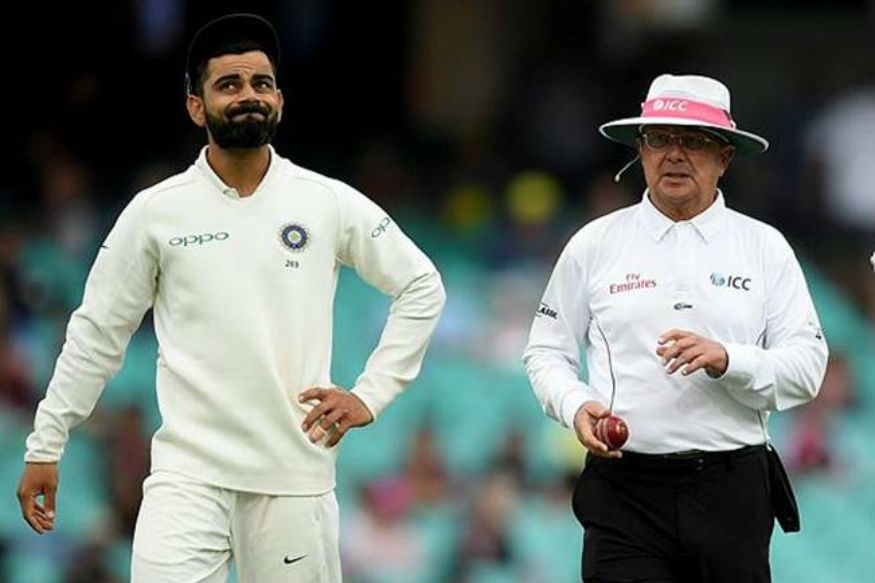 But that does not mean it is right for administrators to throw their hands up and say that nothing can be done, either. Sure, they don't have control over the sun and the clouds. Yet there is one variable that they could modify to ensure play on days like today: the colour of the ball. So at the end of this nondescript day, let's throw an idea up against the wall involving the pink ball - purpose-built and tested for exactly these conditions - for use in Test cricket when the lights are on at their brightest.
Before going on, there should be no qualms from any observers with India rejecting a day-night fixture in this series at Adelaide on the basis that they had never used it before. That was a perfectly reasonable justification. But let's park that reservation to one side for the purpose of this hypothetical. With that caveat, imagine a scenario where a pink ball could have been summoned by the umpires today to replace the red at the moment where their light meters hit the point where play was deemed unsafe with the traditional cherry. Where, for the remainder of the day, the fielding side could have been handed a pink ball that has been used for comparable overs.
So often in a Test Match, a ball is replaced when it is out of shape, a box of them on standby for this eventuality. Why not keep a box of pink balls, at different levels of maturity just as it is with the red, to bring upon a switch as required for the remainder of the day, with it exchanged again – back for a red – the following morning? Would this alter the nature of the contest? Certainly. But isn't a changing environment through the course of a match – be that the weather or the surface to pick but a couple of elements – part of why we love it so? When it comes it comes to finding a way to continue the game for those who are paying their hard earned, this is one variable in our control.
"I think the pink ball eventually would come in," Bharat Arun, India's bowling coach, said at stumps when asked about the prospect of India using it in the future for Test Matches. "Some time we will definitely be playing pink ball cricket. The fact that we didn't play now is because we had hardly played with the pink ball. But eventually, yes, it could be the future of cricket."
The next sentence typically voiced when lamenting that our game has this habit of shooting itself in the foot is that that we need to be mindful that in modern world, with all its pressures, the traditional form of cricket is the one most under threat. Put more succinctly, as a dear friend of mine today sitting at home when hating what he saw, "we need to evolve or die." It is with this spirit at heart, with all the care in the world, that everyth idea, however weird, is worth a proper look.