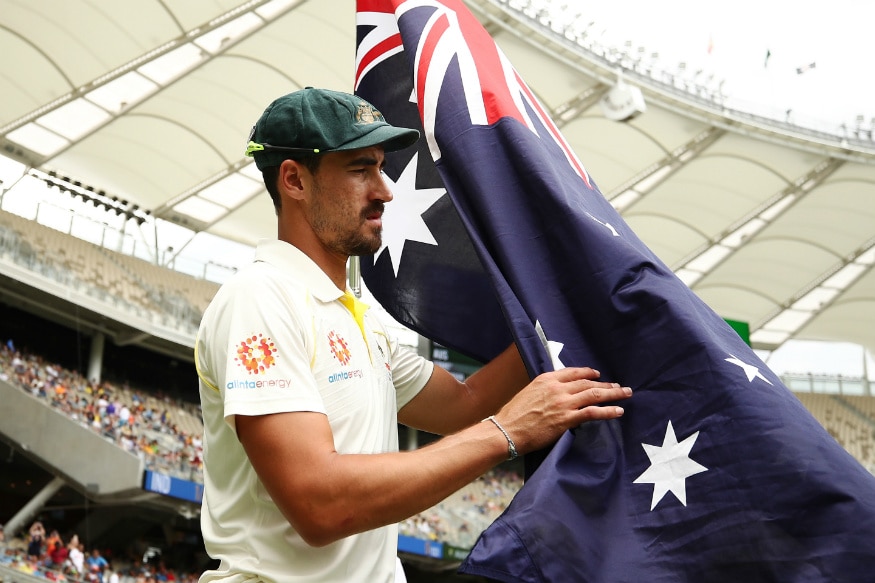 Perth: Of all the words spoken before this second Test, the most important may have been delivered 3000km away from a man not even in the squad. On the other side of the continent in Melbourne, Glenn Maxwell discussed the "dangerous" place that social media can be for modern cricketers. "The public [need] to be a bit more patient, and potentially a bit more forgiving on certain players," he told The Age. "In a world with social media, and complete unfiltered access to players, it can be quite daunting, and hard to deal with. I know it's a player's choice to be on social media, but sometimes it's just hard to ignore."
When Mitchell Starc had a bad time with the second new ball during India's second innings in Adelaide, it sparked the equivalent of a twitter pile-on, inspired by the sentiment of former players now in various forms of commentary. At its sharpest, Shane Warne, who has form getting the boots into the left-armer, said that such an "atrocious" spell – a shift that lasted all of two overs, it must be remembered – should bring his spot in the side into question.
Of course, criticism and commentary go hand in hand and there is nothing inherently wrong with Warne calling it as he sees it. However, it was a disproportionate focus on the pair of ropey overs that Tim Paine was keen to emphasise before the Perth Test. "The criticism he's come under this week has been pretty unfair to be honest," the captain said in his vote of confidence. "Barring two or three overs where he got his radar a little bit wrong I thought he bowled really well."
Was Starc able to ignore it or did Maxwell's proposition hold true? That Alyssa Healy, his wife and superstar in her own right for the women's national team, decided to pad up on social media herself hinted at the latter, and not unreasonably. "I'll just leave this here," she tweeted with an image that showed that the spearhead, with 191 Test wickets, having the best strike rate of all time for Australians with more than 100 scalps.
After six days in the firing line, his position was questioned like it hasn't been for four years, the focus on Starc's next outing with the ball was bound to be feverish. And in the best traditions of competitive fast bowlers, his response was emphatic, combining the high pace and movement that made him the most dangerous bowler in the world in 2015 before a slew of foot injuries started complicating matters.
Dealing with velocity to begin, Starc's first spell was the quickest that he has sent down for nearly two years at an average speed of just on 150kph according to CricViz, up dramatically from the 141kph that he has averaged overall in 2018. Either side of lunch, at that clip, he was also bringing the ball back more to right-handers than at any time since 2015. Murali Vijay, bowled through the gate to give Australia a vital early breakthrough, barely stood a chance of keeping him out.
Pitching on average nearly half a metre fuller than at Adelaide and moving the ball roughly 20 per cent more than last week, for a time it was the Starc of old at the best possible time. Then after tea, with Virat Kohli and Cheteshwar Pujara holding off the attack for over two hours, it was Starc once more who removed the latter. Sure, that delivery didn't deserve a wicket, but that's the benefit of being a truly aggressive and frightening bowler: batsmen get out to your bad balls.
With Hazlewood, Pat Cummins and Nathan Lyon an accurate a trio as there is, Starc's volatility should be embraced. After all, the best attacks are balanced by their differences with a diminishing return from carbon copies. For a suitable example of that, see 2015 the Ashes campaign and the obsession with an all-out pace instead of the best combination of bowlers. Discounting Starc on the basis of his unflattering days would be just as big an error. Or perhaps more appropriately, as the Marilyn Monroe quote (and modern day meme) goes: if you can't handle Starc at his worst, you sure don't deserve him at his best.