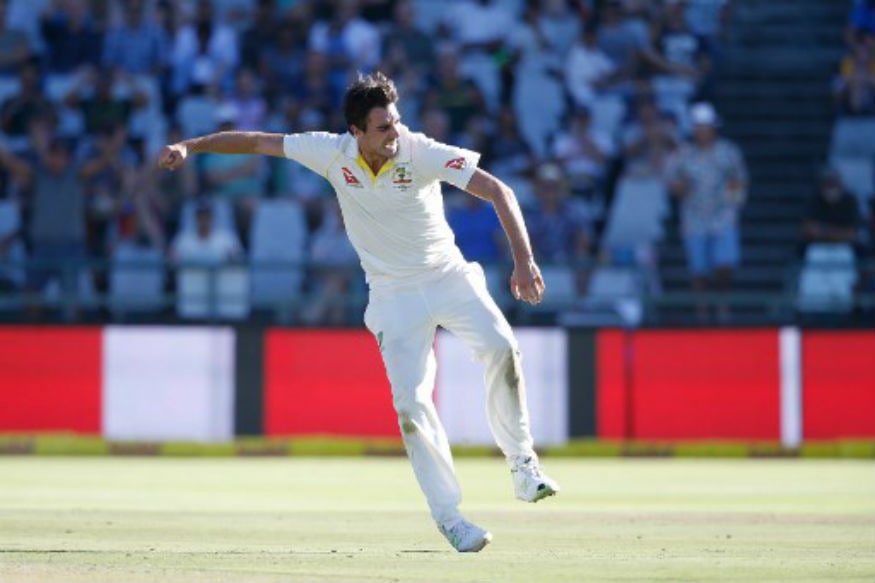 The start of a new year is the perfect time for some blue sky thinking, with eyes to a better future. Pat Cummins makes people feel this way. A cursory glance at Twitter during his quite magnificent unbeaten 61 on Saturday saw a website turned from a sewer to a place of love. As he, along with Nathan Lyon, ensured that India's bowlers would have to warm up again to retain the Border-Gavaskar Trophy, now, in their wildest dreams, Australia could still save this Test if rain drenches a session or two.

Of course, it won't. But the very fact that local fans had this spring in their step at the close was remarkable after the business end of Australia's second innings went as well as the initial train wreck 24 hours earlier. Some inquired as to whether Cummins would fancy taking over as Australia's Prime Minister: "In Pat We Trust" has a certain ring to it. But there is another leadership position that will come up while the 25-year-old is still in the prime of his cricketing life: captain of the national team.

Before going on, don't forget what you read a minute ago. This is but a thought experiment: something to throw against the wall for consideration. Unorthodox because, yes, it is true that only one fast bowler has ever led this country in Test cricket and that was Ray Lindwall, once, in 1957. Once in 817 Tests. The unwritten rule has held, that bowling fast is taxing enough.

But what about the alternatives in a post-Tim Paine world? Other than his 34 years, there is little to suggest the Tasmanian could not do the job for an Ashes cycle. But what if he doesn't? The obvious, if uninspiring, contender is the man he replaced: Steve Smith. But to assume anything about the sandpaper trio at this point is misguided. As to the question of whether captaincy suits him to begin with, that's far from resolved.

In part, that understanding informed why the process to find Australia's new vice-captains in the winter was rigorous, including an election of the playing group. Mitchell Marsh, so impressive leading West Australia and batting for Australia last summer, got the nod alongside Josh Hazlewood, another fast bowler. If Marsh was to continue his trend upward, with the experience of state captaincy, his eventual elevation wasn't far-fetched.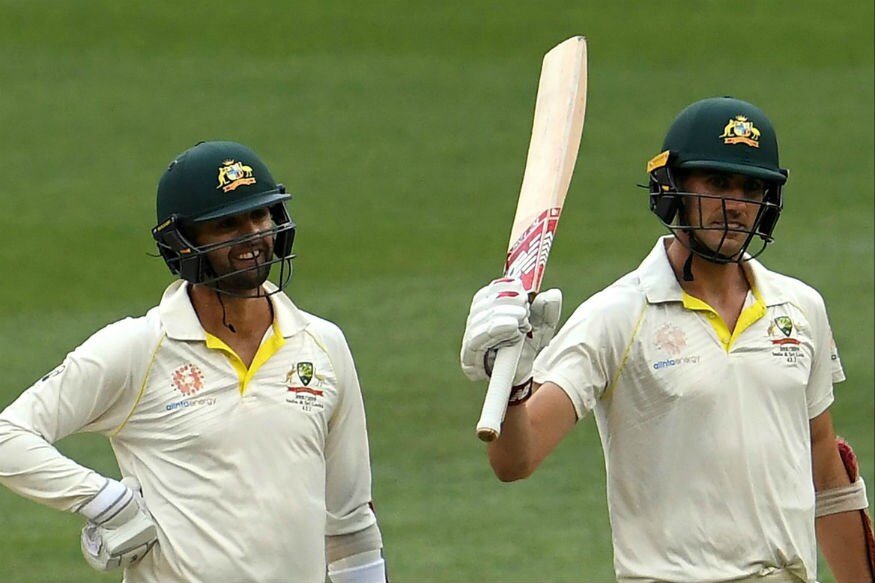 (Twitter/ ICC)

But that was predicated on Marsh making it as a top-six batsman. Since taking on his role, he has already been dropped once, which will almost certainly be twice after wildly holing out to cover during his second innings misadventure. "I'm absolutely lost for words watching that," Simon Katich said succinctly of his former teammate on SEN Radio.

For all of Marsh's boundless potential, on his day one of the most punishing players in the country, there is no escaping that he averages just 19.72 against pace bowling, according to CricViz, across 31 Tests. Realistically (except in the unique circumstances of Paine) a player not commanding a consistent spot in the side won't end up steering it a couple of years later.

Or take Aaron Finch, the Victorian who, much like Marsh, never ceases to impress with the calmness of his communications, on and off the field. His prolific form in the coloured clothes around the world, coupled with his character, won him both a baggy green and the one-day captaincy heading into a World Cup year. But like Marsh, he's bound to be discarded for Sydney after playing a second innings stroke that could generously be called a late cut gone wrong. More to the point, that he averages just 11.50 against deliveries moving more than 0.75 degrees of the pitch CricViz calculates - with 32 percent of balls in Australia doing that or more - makes for a wretched set of numbers for a player already 31 years of age.

Which brings us back to Cummins. He has shown consistently since his return in March 2017 that his five-and-a-half years in and out of rehab with various ailments relating to his bowling were put to good use. It's folklore that through these layoffs he banked thousands of hours in the nets with the bat, which has been paying off handsomely. The setbacks were not wasted.

Is he an all-rounder? Speaking after play, Lyon said, in his view, Cummins is one of the best in the world. The two drives he played off Ishant Sharma after passing 50 as the light dimmed – the first through cover and the next down the ground; a stroke Sachin Tendulkar would have been happy enough with – suggests as much as well. The numbers bolster that case further – specifically, the number of balls he faces when he does walk out at eight.

In Brisbane, Adelaide and Perth when last year's Ashes were being won, he was out there for 120, 90 and 63 respectively, the first two of those hands vital in setting up victories. In a close scrap at Durban, his 57-ball stay inched Australia to a credible first innings, enough to go up one-nil in that series. After it fell apart at Newlands, it was Cummins again with a maiden half-century in Johannesburg, out there for 92 balls to keep the hosts at bay.

This summer, his 121 balls faced in the second innings at Adelaide nearly inched Australia to a record-breaking chase; the 66 he saw off in Perth last week another shift of hard day of graft on a pitch doing plenty. The first he addresses on Sunday will be the 104th in this innings, where he raised his bat at home for the first time, coming after a spell of 6/27 in India's second dig. Like it was at Ranchi and Chittagong and Johannesburg since his return, no matter how hard it gets, the Cummins machine won't slow. That's leadership.

"I'd love nothing better than to see Pat bring up his maiden Test Match century tomorrow," Lyon continued after play. "It has just been brilliant to see where he started from to where he is at now but to be honest I think he has got a hell of a long career ahead of him, he is going to be one very special cricketer."

When asked if he thought Cummins could be a Test captain, he wouldn't engage, though intimated it was not a job that bowlers do.

But what if Cummins turns out to be another Kapil Dev or Imran Khan? What if he is on the cusp of maturing into a complete package of world-class standing? Would you doubt his capacity to do a fine job as the boss as well? Didn't think so.

First Published: December 29, 2018, 7:28 PM IST