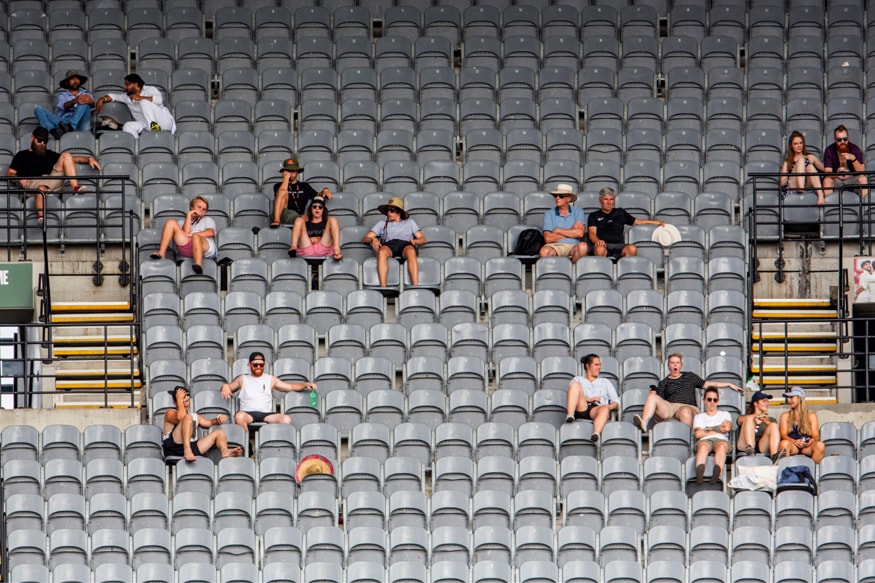 At least Kiss Cam made everyone smile for a minute. As India's determined go-slow reached its crescendo on afternoon two at the Melbourne Cricket Ground ahead of the inevitable declaration, the audience laughed along as pairs of fans displayed on the screen (as is the custom) were urged to have a little snog. One over later, Aaron Finch had the ball in his hand. In response, Rishabh Pant could barely bother moving into line to play a dismissive defensive stroke. Nothing was more emblematic of how little blood was running through the day. This game might come to life yet, but it this was a long journey from anything like that.

By the time that the visitors had reached the 144 overs faced by England in their own massive first innings last year, they had added 150 fewer runs than twelve months ago. Along the way, Cheteshwar Pujara made it three years in a row where the longest innings of the summer for a visiting batsman was played in this fixture. We're long conditioned to seeing our sport played in fast forward but the first two days at Melbourne were cricket in its slowest motion.

The contrast to the Test across the ditch in Christchurch was impossible to miss, with Trent Boult storming through Sri Lanka's lower order claiming six wickets in 15 deliveries with the ball cutting shapes that Michael Jackson would have been proud of. It was a moment that will be talked about for years, like Kim Hughes or DK or Warne or Sehwag at this ground in Melbourne. But the chances of something like that this week were slim from the moment deliveries were bouncing before reaching Tim Paine in the opening minutes of the match.

Due to the pitch, the cricket itself, as one press colleague observed, was never going to be the story – doubly so after Cameron Bancroft's contradictions and Steve Smith's contortions on national television. Not with so many reactions to gather and place. It added to the perception that the 110,000 in attendance so far have been shortchanged with something less important than an event of this stature should be, especially with the world's top-ranked team in town.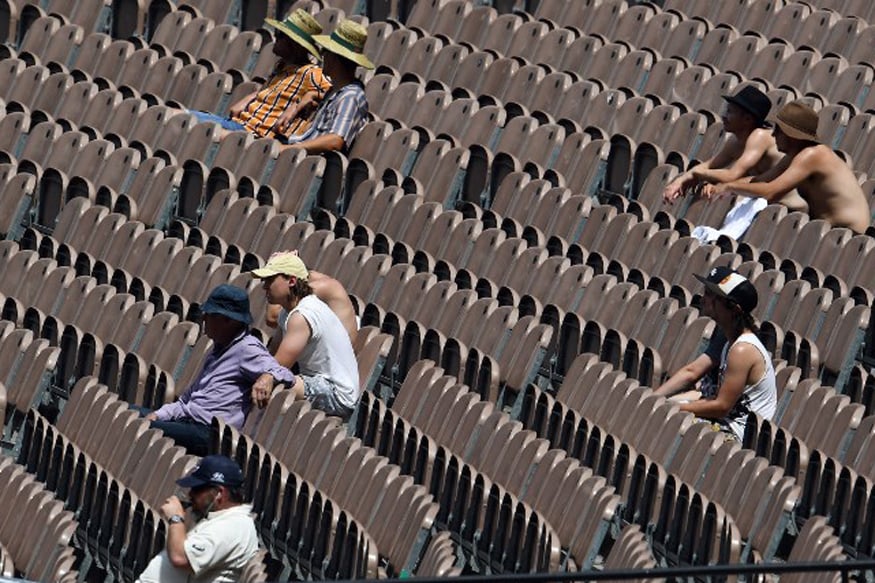 Thankfully, we Melburnians know how to handle a slow day at the cricket, especially over the last handful of dreary years at the ground. The slow-to-boisterous clap is up there with the best of its kind as partisan crowds trying to inspire something special from a home bowler. Even the Mexican Wave, a sign at some venues of disengagement, is part of the discourse of the ground, down to the pantomime booing of the members' enclosure. These traditions passed down through the ground and part of what makes Boxing Day a cherished event.

But every crowd, even as one in tune with the game as this, has a limit when it comes to patience. It is overly reductive to say that the constant booing of Mitch Marsh on both days is directly related to the lack of a better narrative to latch onto, but it could not have helped. When Travis Head then David Saker expressed strong displeasure at the practice, the latter acknowledging that Marsh himself was effected, it all but ensured that it will happen throughout the Test, or until the point where he makes a substantial contribution with the bat.

As it turned out, Marsh was vital as any in ensuring that India finished with 443 in their 169.4 overs in the middle rather than 553, the only bowler in Australia's attack who went for fewer than two runs an over across a shift of 26 overs, the most he's ever bowled in a Test. As Victorian coach Andrew McDonald said on radio, sometimes the best you can do at the MCG is dry the game up for as long as possible, which was precisely what the West Australian did.

When asked after play if he believed that the Victorian crowd deserved better at the start of their marquee Test than what has been on offer from the 22 yards that matter, the state's veteran batsman Aaron Finch was measured. "It depends on the way you look at it," he said at stumps. "Last year wasn't an ideal wicket and was pretty lifeless and a pretty boring game the guys played in it moved pretty said and there was never really a chance of a result. But this wicket is deteriorating a lot faster than we thought. Even tonight, a couple skid on or took off so I think all three results are still on the table."

Between innings before the Australians ran out to bat, the Cricket Ground DJ, perhaps a fractious mischievously given the day that was, elected to spin the chorus of Queen's Don't Stop Me Now: "Don't stop me now, I'm having such a good time, I'm having a ball." The day when the crowd can belt that out without a hint of irony, watching a play on a pitch that's fit for the best of our game, can't come quickly enough.

First Published: December 27, 2018, 2:46 PM IST