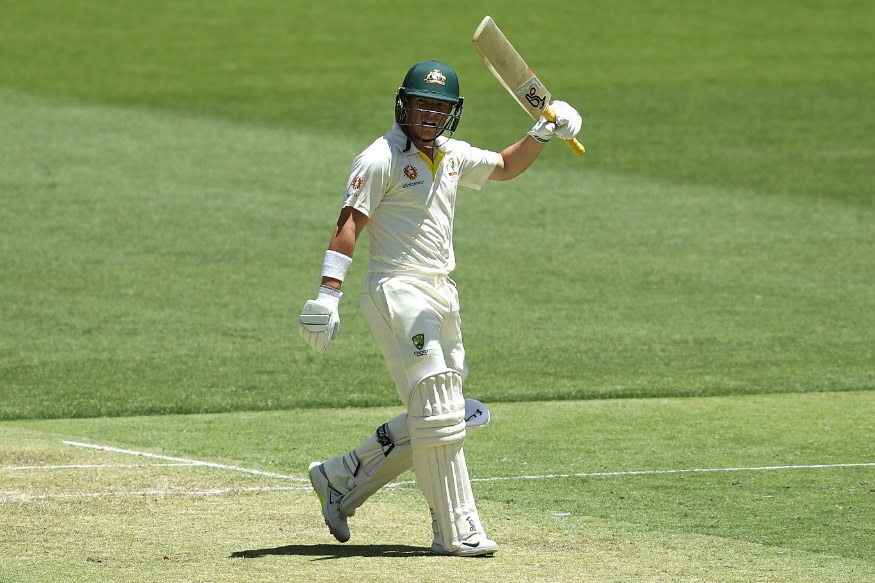 Sydney: False hope. Is there anything worse? Australian cricket fans were given a healthy dollop of it to consume on day three at the SCG. Winning the first session – adding 100 mostly glittering runs while losing just one wicket along the way – felt good, like maybe a corner had been turned since the mess that was the Melbourne innings last week. But no. The four wickets that fell in the middle session defined the day; the painful new normal.
Which is not to say that positives are not worth documenting through a summer where every green shoot needs to be harvested. There will be better seasons in future where any present gain might offer a reward. Take Marcus Harris. Without ever being match-winning, he has steadily ticked over, looking more and more like an opener who could be in the job for a while.
The Victorian import impressed plenty of people throughout his innings of 79. The end of it did not flatter, the way he chopped on shortly after lunch from the bowling of Ravi Jadeja, but as is often the case when observing players trying to make their way at the top, the journey is more important than the destination.
Finding a nice balance between control with aggression while making his highest Test score yet, the stocky southpaw was always going to earn comparisons to David Warner. Harris played almost exclusively along the ground, which Warner in recent years has been more prone to do. The banned maverick is the player who Harris has spent so much time watching, and no less a judge than Ian Chappell believes that Harris should be the player alongside Warner when Australia travel to England later in the year for the Ashes.
Assessors of far less importance, the press pack, also saw in Harris things that we have liked, naming him as the Australian Cricket Media Association's emerging player of the year. Until yesterday – to take you behind the fourth wall – the jury was out on who this might be in 2019. What exactly does it mean to emerge? But by the time he raised his bat after 66 balls, we had seen enough.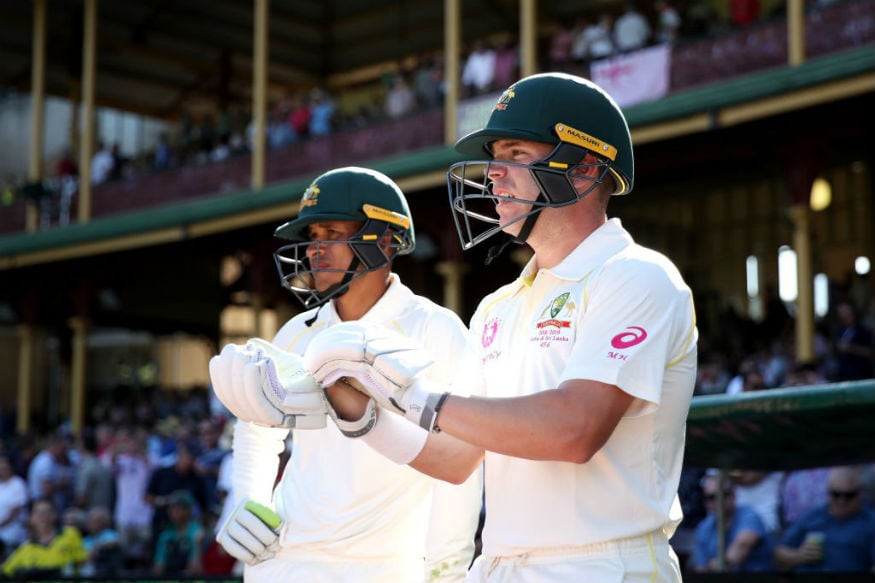 (Image: Twitter/BCCI)
When Harris' day was done, with another chance at a century gone begging, Australian coach Justin Langer consoled the young man who also hails from Scarborough Cricket Club, and who Langer had coached at Western Australia. The picture of the encounter, with the older man's hand on the younger man's shoulder in support, reinforced that there is a real belief that they have found someone who could salute plenty of times once he is underway.
"I got out playing a pretty half-arsed shot, and that was all we spoke with JL about. Nothing over the top. I was more disappointed in myself than anything," Harris said after play. "I've got a start in every game, obviously haven't got a hundred, but to at least be out there and spend time in the middle every game has been satisfying. We've still got a second innings here, then another Test series before the Ashes is even to be worried about, so there's still a bit to work to do."
As for Australia's problems, those are obvious to everyone. "We haven't had a meeting yet but I got a start, a few of us got a start, but none of us went on for a big score. So it's pretty simple to work out what went wrong, We're playing against the No. 1 side in the world so it's not like it's an easy thing to do, but it's just a few little things we have to adjust to help us make those big scores like you see India make."
Those adjustments can't come quickly enough. Marnus Labuschagne, given a stern task batting at first wicket down, compiling a classy 38 but falling for a very obvious ploy from Virat Kohli to give up a catch at mid-wicket. Travis Head playing yet another loose shot for yet another cheap dismissal, hitting a full toss back to a spinner. With every outing, the South Australian looks less assured at the top level, in contrast to Harris.
There are scraps of hope that can be gleaned from each of these young players. Also Peter Handscomb, who shuffled forward to meet deliveries from the seamers half a metre further down the pitch on average than he had in Perth, according to data from CricViz. He battled on for an unbeaten 28, along with Australia's best young hope in Patrick Cummins.
Those green shoots are there, and may grow into something more substantial. But that is a longer-term hope, and it will be a far longer wait to find out if those hopes are as painfully wrong as the short term hopes from Sydney's third day.