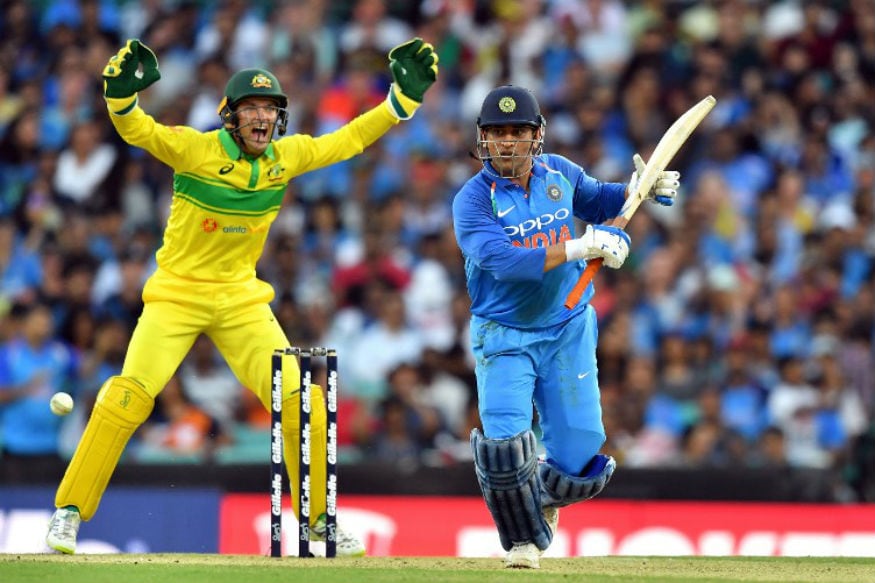 Sydney: With choose your own adventure tales so en vogue on television right now, it was only right that MS Dhoni played an innings at the SCG that could prove, or disprove, just about any pre-existing beliefs one has about the veteran at the start of his likely final year of ODIs.

No, his 68th half-century – Dhoni's first in 13 months at this level – was not match-winning. May it have been if he wasn't wrongly assessed as leg before wicket on 51? It doesn't matter. The value here was the snapshot it gave of the player he is now, not a World Cup ago.

Despite playing so little cricket away from the main stage, there is no doubt that Dhoni will, quite rightly, be a vital part of India's hopes to win the World Cup in the middle of the year in England. But tonight reinforced that it can't be as the man he was at peak of his powers.

The era of Dhoni the finisher is surely over, that we have known for some time now. But Dhoni the safe pair of hands? Forever the coolest player on the field? The human calculator? There is no need to worry about any of that. His cricket brain isn't getting any smaller.

Entering with India three down in the space of four overs, Dhoni did as was fully expected by stopping the bleeding with Rohit Sharma to lay a base for the innings. In turn, his first 37 balls brought just the six runs, then it took until the 27th over for the pair to push beyond a run rate of four an over. With 20 overs left, they were back in striking distance with both firing up.

By now we know what happens next, Dhoni falling one run after raising his bat and facing 96 balls. Sure it was the third slowest Indian ODI knock (for that many deliveries) across the last decade, which is damning when reading the scorecard alone but that ignores the earlier circumstances.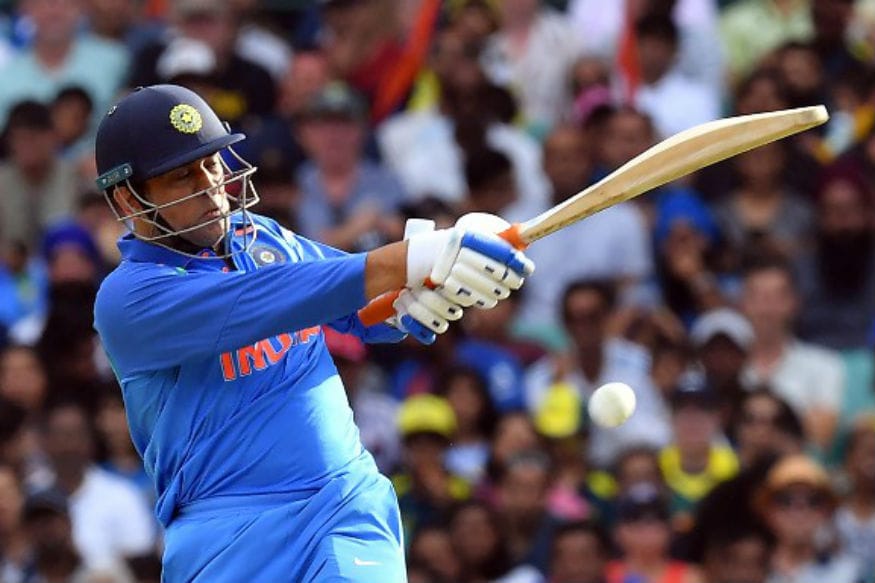 The more problematic statistic was the fact that 60 of Dhoni's 93 deliveries were not scored off. At his best, Dhoni was a master at turning the strike over, especially when zeroing in on a chase. He sucked the life out of a fielding team like no other, finding gaps that barely existed, driving opposing captains to despair. Considering he found the rope just 21 times in 385 balls he faced in 2018 – a year where his strike rate was just 71 – that nimbleness, rather than pure ball-striking, has to again be his top priority.

That issue was best summed up in the 30th over of the innings. Nathan Lyon's previous set went for nine, Rohit plonking him handsomely into the second deck of the Members Stand along the way. The back of the chase wasn't broken but it was on its way to being so with the required rate now under eight an over. Yet in the over that came next, Dhoni knocked five dots on the head before taking a single to finish. Instead of building the pressure, he had quickly let it off Australia.

Of course, in his pomp, none of this much mattered so long as the boss was there. As he famously said after the World Cup semi-final at the same venue in 2015, the reason he elected to wait so long to launch that night was because he knew the moment he was shot, so were India. But that's not case these days - this side is far better balanced than they were four years ago. India do not live or die by the presence of Dhoni walking off with red ink next to his name.

To that end, one potential improvement to the team, advanced by Rohit himself at the end of play, is actually promoting Dhoni up the order. "Personally, I always feel that Dhoni batting at number four will be ideal for the team," he said after his century. "But we have got Rayudu who has done really well now at number four and it totally depends one what the captain and coach think about it. Personally asking I would be happy if Dhoni bats at four."

What such a shuffle would achieve is distancing Dhoni yet further form the expectations of yore, giving him the chance to ease into this new role across the long build up that the boys in blue have between now and the 5th of June. Yes, being the glue in the team is less glamorous than the gold dust sprinkled on top, but it might give him the best chance of getting his hands on that World Cup trophy again. And if anyone can reinvent themselves one final time at age 37, surely it's the great MSD.

First Published: January 13, 2019, 7:59 AM IST