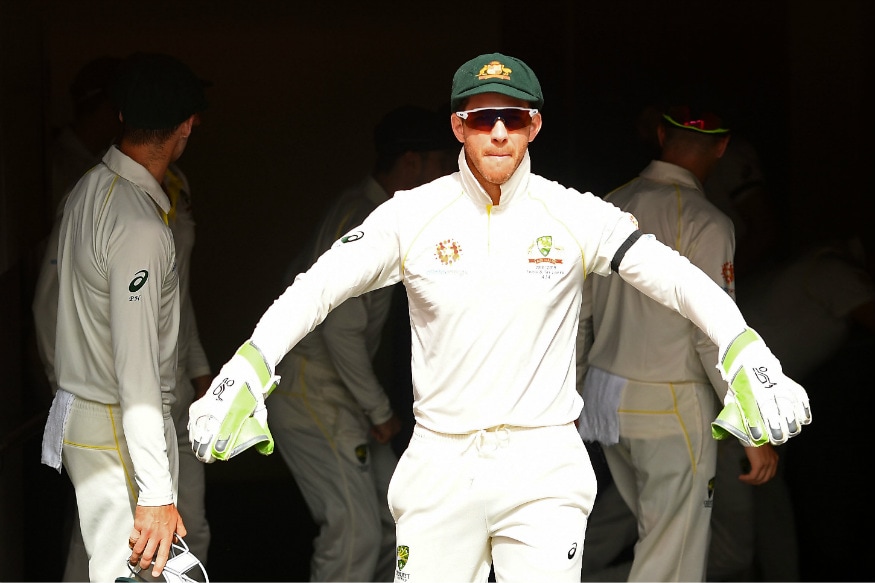 It was a well timed tweet from the ICC. On this day a year ago, they informed us, Australia secured the Ashes in straight sets, winning the third Test against England by an innings and change. In that match, we were also reminded, Steve Smith made his highest Test score, having compiled 239 of the most dominant runs he ever scored in the green helmet.
Smith shed tears that day, such was the achievement. Later in the dressing room, the pictures said it all: the captain and his deputy, David Warner, kissing the replica urn trophy. The fast bowlers, with sidekick spinner Nathan Lyon and all-rounder Mitch Marsh, goofing around and doing the same. At that moment, life was never better. Just 365 trips around the sun ago.
This afternoon at the new Perth Stadium, the distance of a handful of Smith's cover drives across the Swan River, they did the same for only the third time since but the first since the scandal that will define the previous leadership duo for as long as they are in the game.
After winning 70 times as a player in the baggy green, this is the first chance Justin Langer had to revel in a Test triumph in charge as coach. Despite the broad remit he has to rebuild this side after all that has been and gone, it still lifts a weight from his shoulders to get off the mark – as it always does in this sport of ours. After play, he compared it to the release that he felt when making his first Test century, some five and a half years after making his debut.
"I must admit, when we got Pant out it was probably the first time in about 16 hours I relaxed," he said. "When he got out I thought 'oh, ok, maybe now we can enjoy it'. And when (Cummins took final wicket) it was almost like relief. I remember my first Test hundred, and if you go to my house there's the bat I used. And then it was just the emotion."
For most professional players, while cricket is their everything, their time is divided up between several teams with very few featuring in all formats full-time for their nation. The opposite is true for Langer, who insisted during the application process for this gig that he wanted to look after all three teams.
As Darren Lehmann noted when he had to pull the pin in Johannesburg in March, he had slept in a bed other than his own for roughly 300 nights for over five years. "Test matches are really tiring mentally for the coaches, physically and mentally for the players," Langer said. "So much goes into it, it's nice to be rewarded. There's been a lot of emotion in the last nine months."
So to the fabled Australian winning rooms they went, to lap it up. To soak in the success of knocking off the top team in the world. Of going to Boxing Day level-pegging in a series rather than having already ceded the trophy. "I can't wait to see their faces," Langer said.
"Some of my fondest memories were some of the celebrations in the changing room. Hopefully some of the past players will come in. They've been bashed for nine months a lot of them and you have now a couple of hours where you can sit back and enjoy it. We probably won't leave the for a long time. We'll enjoy our time together and get ready for the next one."
As for Tim Paine, in him Langer could not be prouder. It was a busy week for the captain, with his gloves the bat and his presence as leader. Whether it was a conscious decision or otherwise, the Tasmanian went out on day four determined to be felt in the middle as Virat Kohli had the evening before with Australian wickets falling at regular intervals.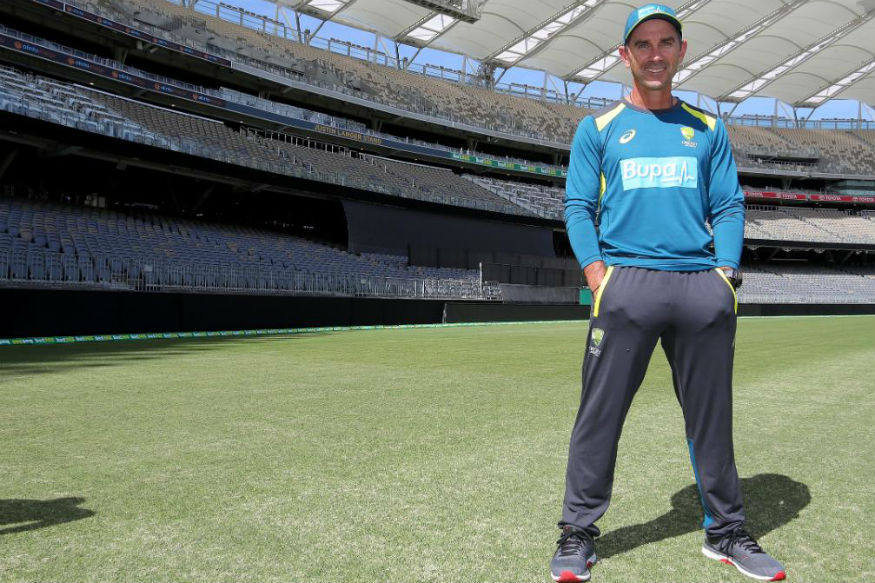 (Image: Twitter/ICC)
"I'll tell you one thing about Tim Paine," Langer raved. "He's incredibly impressive as a captain and a person. And he hasn't got a bad bone in his body. We've seen it since he took over. What the world doesn't see is his presence in the changing room. He's a real learner. He wants to get better. He's very thorough. He prepares as well as anyone. And when he helped draw that match in Dubai, I think that's when we saw the captain."
Sure enough, Langer loved the ongoing stoush between the captains "trying to stamp their authority" on the Test Match. "It was brilliant," he said. "I don't think at any point there was any abuse, there was no real agro to it. But there was a bit of humour. There's been a lot of talk about banter, and there's going to be some banter in a game, in a Test, that's a great part of the game. And there was actually a bit of Aussie humour as well and I like that."
There is no doubting, as Langer says, that the well established "bad reputation" his team carries – and has done for generations. It was reiterated when Langer quipped during the Test that there would be no latitude for his side responding to an unfavourable umpiring decision the way that Kohli did on Sunday.
"That's more a reflection of where we're at, not where India's at," he noted. "I felt India had been really aggressive and I love it, that's what Test cricket's about. But we just need to keep standing our ground, with our skill and with our presence and hopefully we did that in this Test match."
This too will evolve distance from the crisis grows. Where the new normal eventually lands for this Australian team is not quite clear. But in Perth there was both success and pride from the cricket-loving public in how they achieved it. As far as resurrections go, that's a pretty good place to start.