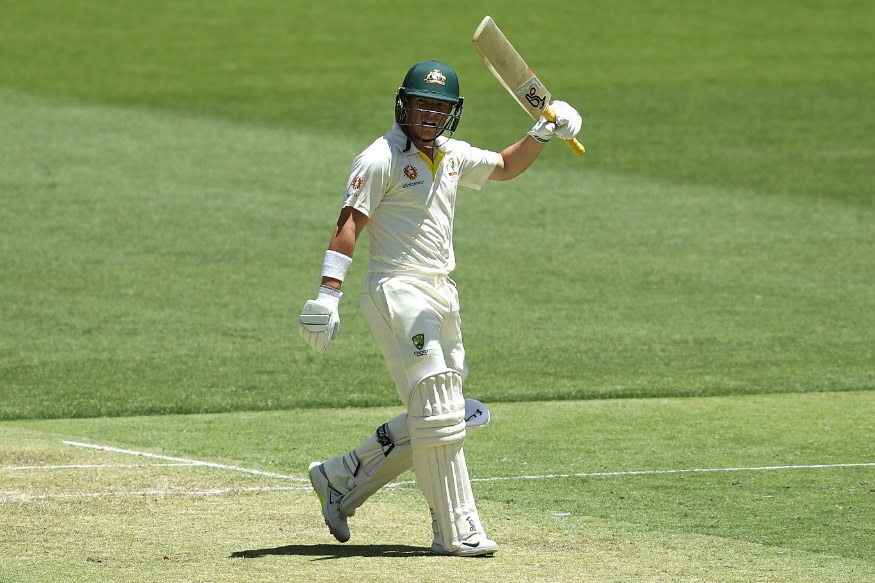 Perth: A bit of local knowledge goes a long way, as Marcus Harris showed on his first day of Test cricket in his home town. Born and raised in the harsh climes of the desert capital, the opener is as mindful as any to the pain that can be dished out to fielding teams in the middle session of a hot day. As Chris Rogers, another West Australian, observed a couple of summers ago, it is those two afternoon hours that break a team's heart in these parts. Harris and Aaron Finch came so close to doing just that.
The custom for fast bowlers visiting Perth is that they are overly enthusiastic and bowl too short. In the opening exchanges of this Test, the opposite was true when India's quicks sent down, according to CricViz, twice as many full deliveries in the first hour than they did in Adelaide. The ball moved more here but with the radar amiss, the edges weren't found. In turn, Harris got the board ticking over, in keeping with another of Rogers' teachings: don't get stuck.
Come hour two, when India found their range, the Australian pair wound it back, scoring only 19 runs in the lead up to lunch. It wasn't flawless, but they had progressed to the danger window for Virat Kohli's bowlers as two set men. After the interval, they were galloping, adding 46 runs in 44 minutes with both players passing 50. In no bowling innings since 2016 had India gotten this deep without making a breakthrough and they were en route to the worst type of day in the dirt in the searing heat of a stadium giving so little respite.
It wouldn't be so. It took Jasprit Bumrah two balls of a fresh spell to blow Finch's front pad off before unleashing a wonderful barrage at new man Usman Khawaja (at an average of 147kph, no less) laying the foundation for Umesh Yadav to claim his wicket. The game quickly changed complexion, with variable bounce defining the second half of the day. Harris was the most prominent victim of the volatility when an Hanuma Vihari off-break exploded off a crack and found his outside edge on 70.
But instead of fixating on how the start was not fully caplitalised on as the day matured, Australian fans – crying out for some top-order stability – can take plenty out of the discipline showed by Harris. As CricViz also found, of the 57 deliveries that he faced on what they define as a good length, just five runs came from his blade. He watched and waited and defended, in the best traditions of openers who know their game inside and out.
As Ed Cowan, another southpaw Test opener noted on ABC radio, Harris was strong enough to play the ball under his eyes rather than reaching for early contact. "You've found one here," purred Michael Vaughan on television in response to one of his straight-driven boundaries, one of several shots that reinforced that he has the scoring prowess to complement a sturdy defence.
"Nothing really fazes him," Finch said of his opening partner after play. "The tightness of technique, he covers his off-stump and looks to hit down the ground and for such a short guy that can be quite unique. He has definitely got all the shots but the way that he adapts his game plan depending on the wicket and attack and that will hold him in great stead going forward. We saw a glimpse of it today and it was pretty impressive."
It sure was. By tea, the discussion had gone full circle with the surface just as much of a focus just as it was before the couple of hours when Harris was doing his thing, the second new ball doing its job before the close. A low-scoring scrap looks the most likely scenario from here. With that in mind, in couple of days from now, it could well be that the man who faced the first ball of the match may well have already made its most important contribution.