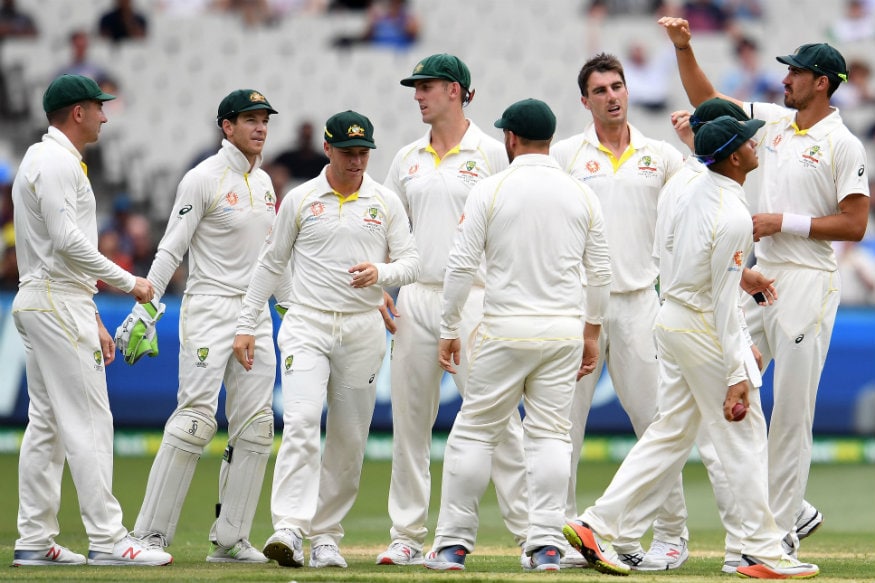 It started so well. A big hundred for Usman Khawaja. Centuries for Shaun and Mitchell Marsh, celebrated with a joyous brotherly hug in the middle of the pitch while completing a run. An innings thrashing of England to complete a 4-0 Ashes triumph. And all in the first week of the year. Yes, 2018 started so very, very well for Australian cricket.

And then the rest of the year happened. A year in which Australian cricket shall not, to paraphrase Queen Elizabeth, look back with undiluted pleasure. Truly an annus horribilis.

Consider how the year has ended. The captain, Steven Smith, suspended in disgrace after a cheating scandal. The vice-captain, David Warner, ditto. Opening batsman Cameron Bancroft likewise. The coach, Darren Lehmann, gone. The chief executive, James Sutherland, gone. The high-performance manager, Pat Howard, gone. And Australia's ability to engage in high performance gone as well. Seventy years after they first toured Australia, India can now almost taste their first series win in this country.

Statistically, it has been a disastrous year for Australia. Since that Sydney Test in the first week of January, only one Australian batsman has scored a century – Khawaja in Dubai – from nine Tests. Australia's collective batting average this year has been 26.03. Only twice in the past 100 years has it been lower: 25.35 in 1978, at the height of World Series Cricket; and 21.58 in 1956, when the pitches in England were made to suit Jim Laker (who took 19 wickets in one Test) and then Australia toured India and Pakistan for the first time ever.

The bowlers have done their best: Nathan Lyon and Pat Cummins will finish 2018 among Test cricket's six leading wicket-takers of the year. But among Test cricket's top 28 run-scorers in 2018, there is only one Australian: Khawaja with 732 at 40.66. No other Australian managed 500 runs in the calendar year. Thrust into the captaincy and unfairly criticised for his batting, Tim Paine actually finishes the year second to Khawaja on Australia's run tally with 493 at 35.21. That is simultaneously gratifying for Paine and damning of the rest of the batsmen.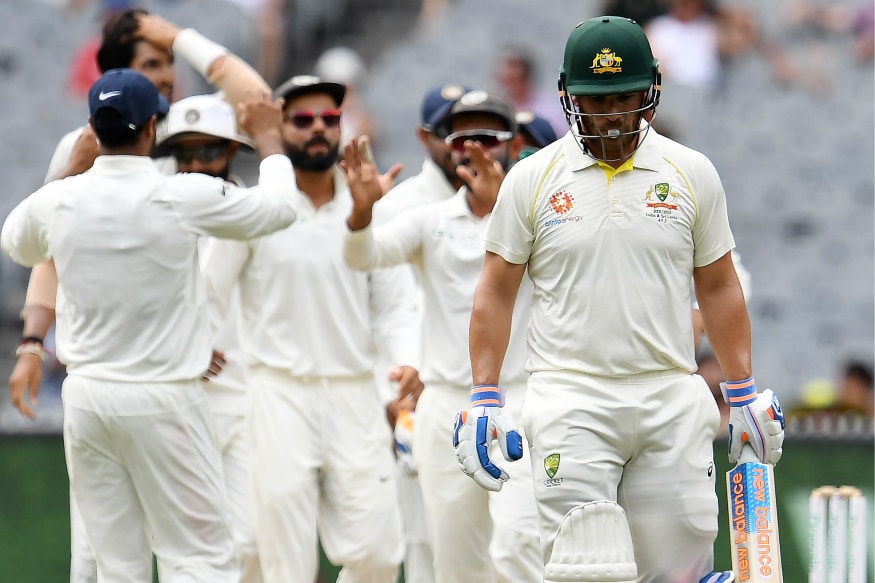 (Image credits: AFP)

In some ways, the figures are not surprising. After the ball-tampering scandal in the Cape Town Test, Australia lost their two best batsmen for the rest of the year. A certain batting downturn would be expected. But if Smith and Warner were the biggest fish in Australian batting's small pond, it was only once they were gone that it became clear just much water they were displacing. Turns out Australian batting was less a small pond than a tiny puddle. The lack of depth has been exposed in the most public of ways.

These were desperate times, so desperate measures were taken. The most obvious example was the bizarre decision to make Aaron Finch a Test opener. Finch has always struggled as a top-order batsman in long-form cricket, where the moving red ball and extra catchers have found him out. In the previous two Sheffield Shield seasons, he batted exclusively at No.4, 5 or 6. His two hundreds in that time came at No. 5 and No.6. And yet, seemingly taken in by his opening ability in the short forms, the selectors picked him to open in Tests. The results were as expected: 278 runs at 27.80.

Commentating on ABC radio during the Melbourne Test, former opener Ed Cowan said Finch, an accomplished middle-order player in first-class cricket, had effectively been set up to fail. Even Victoria did not believe Finch was a red-ball opener, refusing Australia's request to have Finch open in the Shield in the lead-up to this series. Their obstinance has been vindicated. Unfortunately for Finch, he now seems unlikely to get a chance in Test cricket in the position that would best have suited him – No.5 or No.6.

The strangest part of this scenario was that Australia had two proven Test openers available to them – Joe Burns and Matt Renshaw, both of whom were parachuted into the Johannesburg Test in March to replace Warner and Bancroft. Renshaw's recent first-class form has been admittedly poor, but Burns is fifth on this year's list of Shield run-scorers and has three hundreds to his name from 12 Tests as an opener. He also top scored in one of those Johannesburg innings, yet was unceremoniously left out of the next squad.

Meanwhile, Shaun Marsh has this year scored 492 runs at 25.89 and since the first week of the year has passed fifty just once from 18 innings. At 35, under normal circumstances, that would be the end of his career. But he has experience and six Test centuries to his name, and in the current environment that seems enough to keep his place. His brother Mitchell will be lucky to survive after throwing his wicket away cheaply when patience was required in the second innings in Melbourne.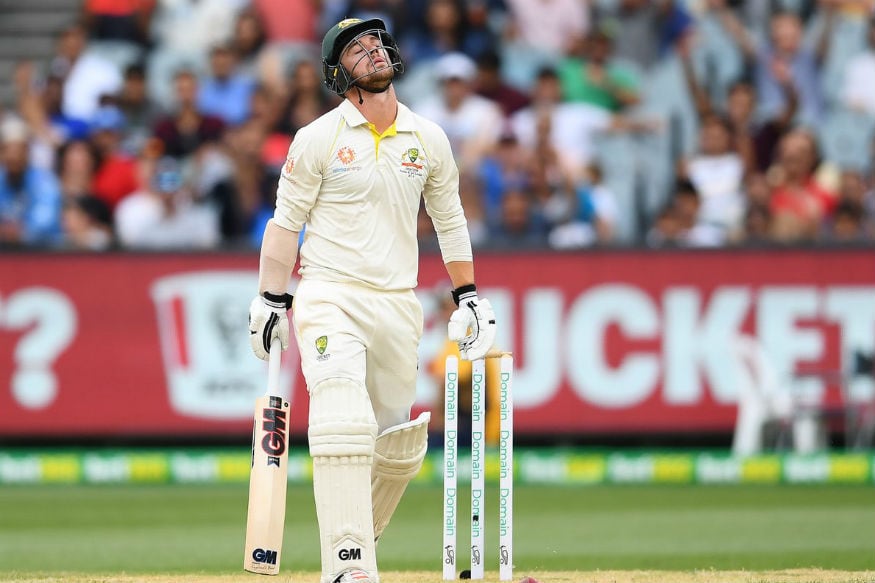 Travis Head reacts after getting out. (Twitter/ ICC)

Travis Head has shown plenty of talent in his first five Tests – he is Australia's leading run-scorer in this series – yet also a frustrating tendency to waste his starts. It should be noted that it took Head until his 18th time past fifty in first-class cricket to finally convert one into his maiden hundred; Australian cricket will hope his Test career does not follow a similar trend. New opener Marcus Harris deserves some time to settle in, as a proven Shield performer, but he will likewise need to start capitalising on his starts soon.

Aside from Paine, who as a wicketkeeper and No.7 has done a solid job with the bat, perhaps only Khawaja can be even remotely content with his batting in 2018. Even then, as Australia's best remaining batsman the team needed more from him than one century in the absence of Smith and Warner. That it took Pat Cummins, who had already bowled his heart out for match figures of 9 for 99, to show some batting fight in the fourth innings at the MCG was an indictment on the top order.

The end result is that since the ball-tampering scandal broke in Cape Town in March, Australia have won just a single match from seven Tests. And all because of a tiny piece of yellow sandpaper, which roughed up nothing but Australian cricket's reputation and results. Vision of Bancroft trying to hide the sandpaper in his pants when caught was not just the Australia team's defining moment this year, but in recent memory.

The public outcry after Bancroft and Smith owned up to the ball-tampering plan, but lied about aspects of it in an ill-judged press conference in Cape Town, was like nothing Australian cricket had ever seen before. Condemnation came from the Prime Minister down. Reputations were destroyed. Blame has been spread far and wide, and questions over Australian cricket's culture and whether this was truly a one-off occurrence remain unanswered.

If this was Australian cricket's annus horribilis, it was of its own making.

First Published: December 30, 2018, 8:59 AM IST