Didn't Australia bowl well last summer? Knocked England over time and again, won the Ashes 4-0. Pat Cummins, Mitchell Starc, Josh Hazlewood, Nathan Lyon. What a quartet they were. And yet here we are a year later, India on the verge of what could become their first ever series win in Australia, and the home side embarrassed by what they have served up to their fans. Of course, a weaker batting display was expected in the absence of Steven Smith and David Warner, but what has happened to the bowlers? What's their excuse?
"I just don't think they're bowling well enough," Shane Warne said on Fox Sports last week. "If you look at the rhythm, why is that happening? You have to look back at the preparation. Are the bowlers preparing the right way? Are they bowling enough in competitive cricket?"
Well, here's something that might surprise you. Statistically, Australia are actually bowling better in this series than in last year's Ashes. That's right. Better.
Didn't expect that, did you?
But just look at the figures. Last summer, Australia's collective bowling average in the Ashes was 29.15. So far in the current series against India, it is 27.80.
Ah yes, I hear you say, but what about the new Perth Stadium with its variable bounce? It wasn't an Ashes venue, so surely that may have skewed the numbers? Okay. Let's take it out. Let's look at Australia's bowling only at the other two grounds used so far in this Border-Gavaskar Trophy: Adelaide Oval and the MCG. At those venues in this series, Australia's bowlers have averaged 31.60. At those same grounds against England last summer, it was 31.70. Almost identical.
Cummins, Starc, Hazlewood, Lyon – they seemed so good last summer, so why are they being judged harshly this year with figures the same if not better? Well, it's obvious, isn't it? Because unlike last year, when England's bowlers were nowhere near as incisive as Australia's attack, this summer the touring Indian bowlers have actually outperformed their Australian counterparts.
India's pace attack – Jasprit Bumrah, Ishant Sharma and Mohammad Shami – have been fast, fearsome and highly effective. They have bowled brilliantly. Nothing can take away from their achievements. But there are always two sides to weigh up in cricket, and to look at the same facts from a different angle, Australia's batting has this year failed to handle the visiting attack as easily it did last summer.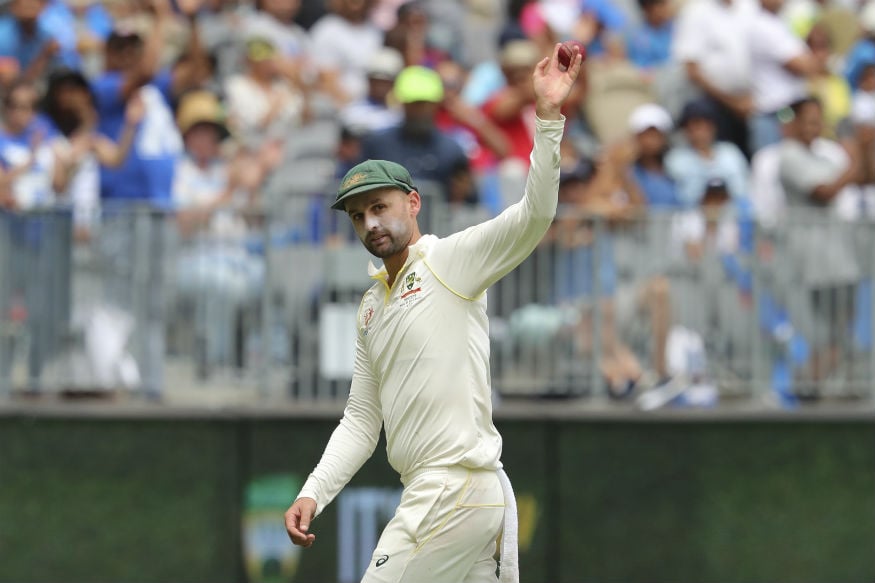 (Image: AP)
Consider these figures. At the MCG and Adelaide Oval against England last year, Australia's batsmen collectively averaged 36.56. This year, that number against India has plummeted to 23.45. And – this is where it gets really ugly – Australia's collective batting average over the whole of this Border-Gavaskar Trophy campaign to date is 25.11. Across the whole of last year's Ashes, it was 51.41.
In other words, Australia's batting in the Ashes was twice as good as in this series against India. Even allowing for the absence of Australia's two best batsmen, that is a staggering plunge. Look at all of those figures and decide for yourself what is the real difference between these two teams.
This is not to say that Australia's bowling is without concerns. Across the whole of 2018, Australia's bowlers collectively averaged 32.73 – the worst figures for any Test nation apart from Ireland and Afghanistan. There are mitigating factors – such as Cummins and Hazlewood both missing the series against Pakistan in the UAE – but those 2018 figures should not be taken lightly. At the very least, they highlight issues around the attack's consistency and depth.
And then there is the elephant in the sandpapered room: reverse swing. An analysis by ESPNcricinfo during the Boxing Day Test found that in this series Australia's fast bowlers have been far less effective with a ball more than 40 overs old than India's bowlers, and also far less effective than the same Australians were against England last year. Whatever the reasons for that, Australia's lack of reverse swing in this series has been notable.
With all of that said, the overall figures of Australia's attack begin to look pretty decent in this campaign: Lyon, 17 wickets at 27.11; Cummins, 14 at 20.57; Starc, 12 at 27.16; Hazlewood, 11 at 26.63. If their averages are a little more bloated than those of their Indian counterparts, it is worth bearing in mind that the Australians have had to contend with India's two best batsmen: Virat Kohli and Cheteshwar Pujara. Australia's two best – Smith and Warner – are not playing.
Oh, and one last thing. On top of what they've done with the ball, Cummins, Starc, Hazlewood and Lyon have between them scored nearly a quarter of Australia's runs in this series. Four men are doing roughly two-thirds of the work. It doesn't add up – and neither does the harsh judgment of them. They're already carrying the side, they don't need a stack of critics on their backs as well.