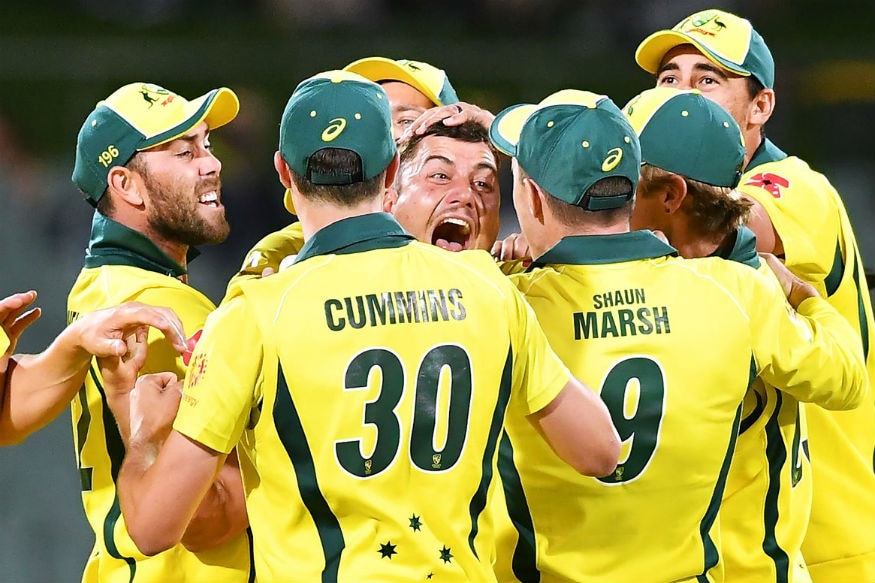 There is good news and bad news for Australia in relation to ODI cricket. The good news is that they are the current holders of the World Cup. The bad news is pretty much everything else. Whichever way you look, the signs for Australia's one-day cricket are poor: a long line of recent losses, an unsettled side, a ranking of sixth in the world, and hardly any time to turn things around before they defend the World Cup. What little opportunity they do have starts against India this Saturday.

Three games over the next week, then five in India in February-March – that's all Australia have scheduled in ODI cricket until the World Cup, which begins in England in late May. Eight matches to reverse two years of negative trends. It was no wonder the squad selected for this series felt like a sign of panic, like when you leave all your homework until the last night before the assignment is due. But, in the minds of the selectors, desperate times called for desperate measures.

Gone is Travis Head, who scored three consecutive ODI half-centuries six months ago in England – venue of the coming World Cup. Gone too are Chris Lynn and D'Arcy Short, despite their being two of the three leading run-scorers in the JLT Cup, the domestic one-day tournament that opened Australia's summer in October. Short and Lynn were dropped on the strength of limited evidence in ODI cricket, but the inclusions are as telling as the omissions.

Usman Khawaja is back in the ODI side for the first time in nearly two years. Peter Handscomb has been recalled after more than a year out of the 50-over team. Mitchell Marsh is back, too, nearly a year after his last ODI. The reintroduction of Khawaja and Handscomb in particular suggest a change in approach, a desire for Australia to be able to bat out an innings rather than putting all their eggs in the big-hitting basket. "Flexibility" was the word chairman of selectors Trevor Hohns used.

You can understand the logic. Australia have struggled to bat out their full 50 overs in recent times, doing so only once from the past five ODIs in which they have batted first. But the question is whether this new-look batting line-up will be capable of putting up the 300- or 350-plus totals that may be needed to challenge India, and to win the World Cup. The squad still boasts some big-hitters – Glenn Maxwell, Aaron Finch and Marcus Stoinis, for example – but solid batting is its base.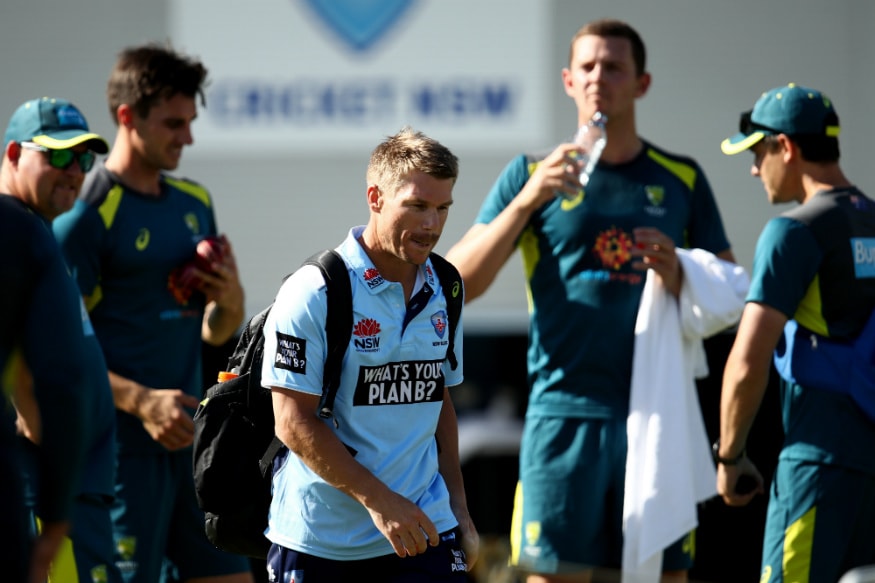 Image: Twitter[/caption]

Of course, there is every chance that Australia's line-up will look very different again by the time the World Cup comes around. Steven Smith and David Warner will be eligible for selection by then, and may both slot back into the ODI side straight away. The attack will look different too. Mitchell Starc, Pat Cummins and Josh Hazlewood have all been rested for this series after a heavy workload in the Tests, but they are all in Australia's first-choice ODI side.

But such is the nature of one-day cricket that Australia rarely play their best XI, with bowlers especially often given a break for the 50-over format. If we accept that Warner, Smith, Starc, Cummins and Hazlewood are all in Australia's best XI, then only four of Australia's past 23 ODIs – stretching back to January 2017 – have been played with all five of those men in the side. The suspensions of Smith and Warner account for only part of that.

It is difficult for a team to gel in these circumstances, and Australia's recent record suggests there are problems somewhere. Possibly everywhere. Australia have won only three of their past 21 completed ODIs, a disastrous record that has seen them plummet from the top of the ODI rankings to sixth place. Especially worrying is the fact that they lost 5-0 to England in June, given that the World Cup will be held in those same conditions. It is hardly the ideal lead-up to a title defence.

Actually, perhaps there is one more piece of good news for Australia: not many Australians will see this ODI series against India. This year, for the first time, Australia's home one-day internationals are not on free-to-air television, with the Seven Network having purchased the rights to Tests and BBL but not ODIs. Instead, they are only being broadcast on pay television. If this series against the second-ranked team in the world goes as expected, that might be a blessing.

First Published: January 10, 2019, 8:36 AM IST