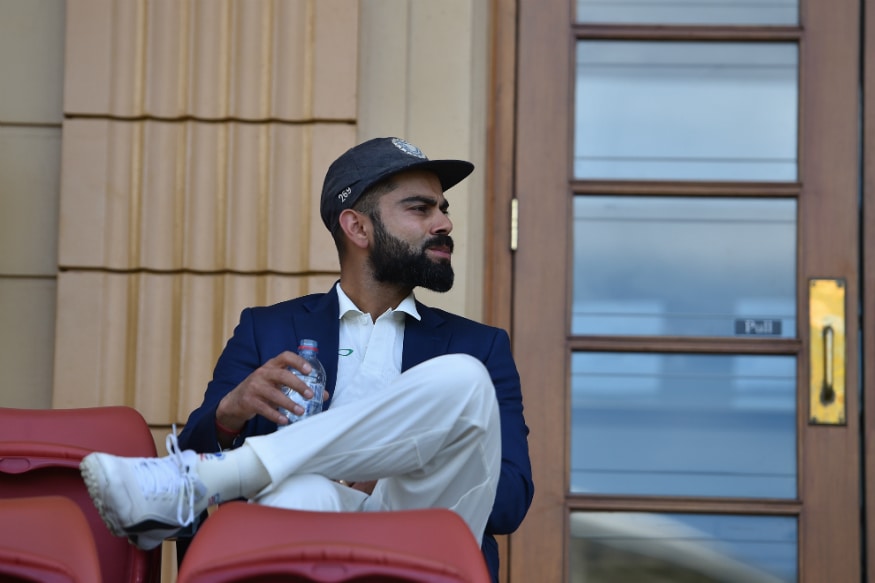 Steve Smith, Joe Root, Kane Williamson, Virat Kohli. Modern batting's fab four. A quartet lumped together as the best of the current generation, the successors to the likes of Sachin Tendulkar, Ricky Ponting, Jacques Kallis and Kumar Sangakkara. Four men who average over 50 in Test cricket and, at least until Smith's fall from grace this year, were the natural leaders of their respective sides.
But as Australians, we hold this truth to be self-evident: that not all great batsmen are created equal. Attempting to speak on behalf of an entire country is, of course, foolish and presumptuous. That's probably why we journalists do it so often, and here goes again…
Australians have been naturally proud of Steve Smith, who went not only from awkward young leg-spinner to the best batsman in the world but arguably the best Australian batsman since Bradman. A little piece of sandpaper roughed up some of Smith's gloss in the eyes of Australians, but he is already being forgiven and the nation will be proud of him once more.
Kane Williamson has earned the respect of Australians, thanks largely to hundreds in back-to-back Tests in Brisbane and Perth in 2015. But if he was any lower-key you could use him to unlock your basement. He is hardly a presence in the minds of Australian cricket fans, and tends to be remembered only when Australia deign to play their closest cricketing neighbour.
As for Joe Root? Well, if a tree falls in a forest and nobody is there to hear it, it may or may not make a sound but if Joe Root makes a winter Ashes hundred and it's not on free-to-air TV in Australia, it definitely didn't happen. At least according to the millions of Australians who only follow cricket in their home summer. In other words, until Root makes big runs Down Under, the wider Australian public will remain unconvinced that he fits in this company.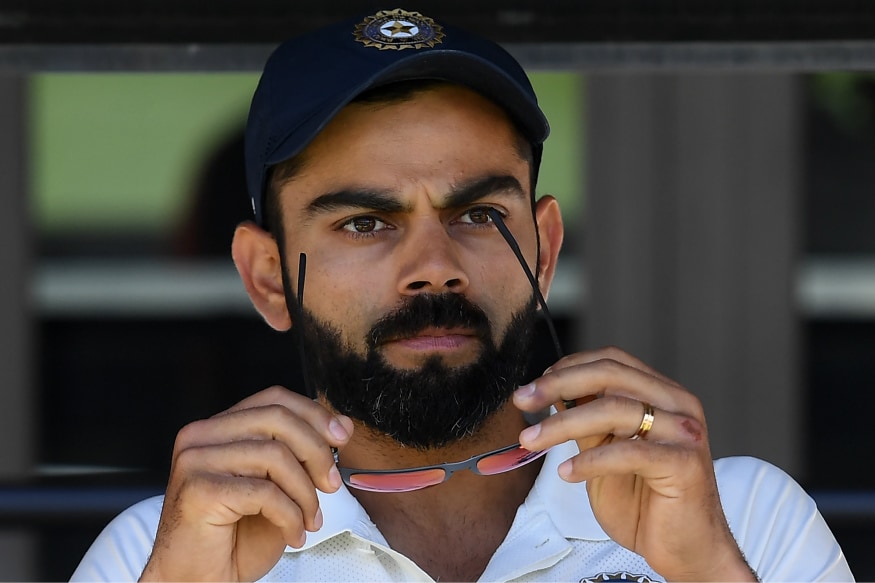 Which brings us to Kohli. And to a national secret that I probably shouldn't let slip. It may in fact be treason to tell the world this.
Lean in closer, and I'll whisper it to you.
Even closer.
Actually, I've changed my mind, I can't betray my country. Sorry.
Oh, all right, if you promise not to tell.
Australians are … hmm, what's the best way to say this?
Scared.
Of Kohli.
Australians are scared of Virat Kohli. Just a bit. Well, quite a bit.
There, I said it.
But before I go on, I should clarify that I would not presume to speak on behalf of the Australian team. I'm not in the dressing room with them, I don't know if they're scared of Kohli or not. No, I'm not silly enough to put words into the mouths of the players. Only of millions of Australian cricket fans. That's not unreasonable, is it?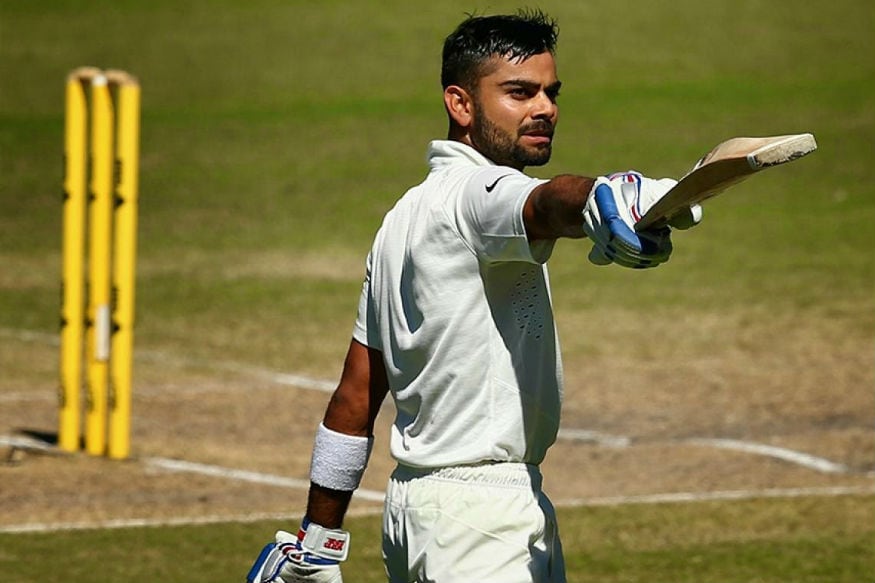 Fact is, we as a nation have good reason to be frightened of Kohli. We have seen him at his very best. Last time India toured Australia, in 2014, the series began with MS Dhoni sidelined by injury and Kohli captained India in Test cricket for the first time. What was his response? Just a lazy 115 and 141 at Adelaide Oval, his second-innings century almost enough to pull off an incredible chase of 364.
Across the four Tests of that series, Kohli made four hundreds. He did it in the Boxing Day Test, the biggest occasion on Australian cricket's calendar, when he made 169 in the first innings and 54 in the second, which helped secure a draw. He did it in the New Year's Test in Sydney, when his 147 and 46 (also as captain) again ensured another draw. And at Perth Stadium last week, on a pitch that no other batsmen seemed to enjoy much, he made run-scoring seem as easy as ABC with his 123.
That innings means that Kohli now has six Test hundreds in Australia, more in this country than any other man playing in this series – including Australians. In fact, in all of Test history only four other visiting batsmen have scored as many as six Test hundreds in Australia: Jack Hobbs, Wally Hammond, Herbert Sutcliffe and Sachin Tendulkar. And by way of comparison, it took Tendulkar until his 16th Test on these shores to get his sixth hundred; Kohli has done so in his 10th.
So, it should be no surprise that Australians fear what Kohli can do. India could be chasing 500 and it wouldn't feel safe, as long as they had Kohli's wicket in hand. At his best, it seems Kohli can hit almost any ball to any part of the ground he so desires – and we don't often see him at less than his best.
But there is more to it than pure run-scoring. What worries Australians almost as much is Kohli's attitude. Cricket is at its most watchable when it has an edge to it, and when Kohli plays Australia there is more edge than on David Warner's Kaboom bat. Dean Jones once wrote of Kohli, "you throw sand in his face, expect a tonne of it being thrown back".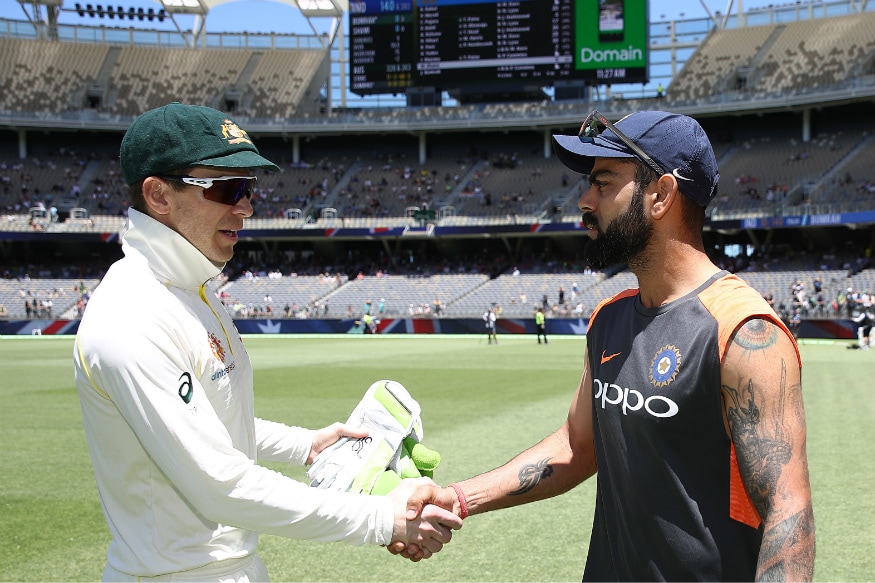 And this is in itself is something of a novelty for followers of Australian cricket. The "mental disintegration" practised by Steve Waugh's team – sledging, in other words – became so ingrained in Australia's setup that it continued even when the side was nowhere near good enough to back it up. But rarely has it come back at the Australian side in an obvious way.
But in Kohli there is a player who is not only prepared to "banter", as the players insist on calling it these days, but categorically IS good enough to back up his words. That's why there is such fascination in his every move and his every utterance, especially at a time when the Australians are being forced to be on their best behaviour. There is an intensity in Kohli that no other touring player in recent memory has had, and this makes it impossible to look away from him.
That is also why, in the absence of Smith and Warner, he has been the focal point of this whole series. During the Perth Test, the stump microphone picked up Tim Paine speaking to M Vijay about Kohli: "I know he's your captain, but you can't seriously like him as a bloke".
Want to know the irony of that statement? It's another national secret, but we've come this far, so what's another betrayal of my nation?
Lean in and I'll whisper it to you again.
Closer.
Australians actually do like Kohli. A lot. Some wouldn't admit it under pain of torture, but deep down, many Australian cricket fans not only respect him for his skill but like him for his attitude.
They just wish he was playing for Australia and not against them.