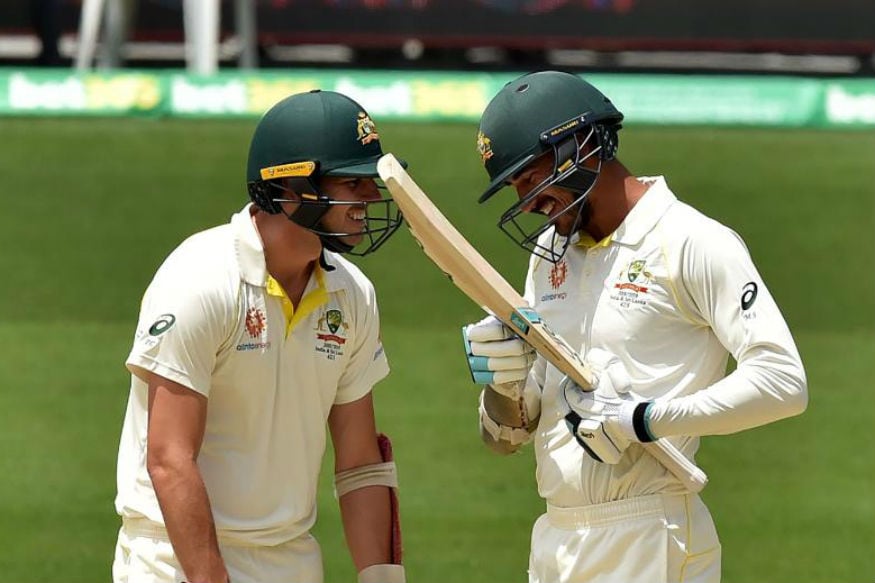 This was supposed to be a summer full of dread for Australia, a series to watch through one's fingers in anticipation of horrific sights. Surely only Toni Collette's turn in Hereditary would challenge it as the most terrifying Australian performance of 2018. At least, such was the accepted wisdom before the campaign began. And fair enough too: Australia were without their two most elite batsmen, Steven Smith and David Warner, and India are the No.1-ranked team in the world.
By the dying stages on day five, Australians were indeed watching through their fingers, but not out of fear. Their nerves were those of all sporting fans who have ever seen their team approaching an unlikely victory. With every sweep that Nathan Lyon got away off R Ashwin, every delivery survived by Josh Hazlewood, the Adelaide crowd cheered. The unthinkable began to look, well, very thinkable indeed.
In the end, the 31-run loss was disappointing, but also the kind of fighting defeat of which Tim Paine's team could be proud of. Chasing 323, the last of Australia's specialist batsmen fell with the total on 156 for 6, with another 167 required. From there, nobody expected them to get as close as they did. The term "tough cricket" has been thrown around in the lead-up to this series; the fight shown by the tail was undeniably tough cricket. And yet there remain glaring Smith- and Warner-shaped holes in this Australian batting order.
Over the course of the first day, Australia – the nation, that is, not the team – relaxed a touch. Even got a little excited. Like that sense of wonder when you flick through your wallet and find $100 you forgot you had, the country suddenly remembered it had a full-strength world-class bowling attack. And Josh Hazlewood, Mitchell Starc, Pat Cummins and Nathan Lyon duly dismantled India, dismissing them for 250. Maybe this summer wouldn't be so scary after all?
Australia was forgetting the old cricket cliché, that you never judge a pitch until both sides have had a chance to mess up on it. Or something like that. And if India's batsmen had thrown their wickets away, well, the Australians were not going to be outdone. That became clear from the third ball of the innings, when Aaron Finch thrust his bat at a drive wide of off, chopped on and lost middle and off stumps. Perhaps after all this would be a horrifying slash-fest.
"I Know What You'll Do This Summer".
The victims began to pile up. Shaun Marsh played an ugly drive well wide of off and dragged on against R Ashwin, becoming the first Australian since 1888 to make six consecutive single-figure scores while batting in the top five. Marsh's career has been feast or famine, but rarely had he been this hungry. Peter Handscomb, with his unusual technique, played an unfashionably late cut and steered a catch straight to slip. It was neither here nor there, and left him nowhere.
The greatest fight came from Travis Head, who equalled the career-best 72 he had made in October against Pakistan on debut in Dubai. That was also the Test in which Usman Khawaja had gritted out a near nine-hour 141 that helped Australia salvage a draw that felt like a win. It remains the only hundred scored by an Australian in any of the seven Tests they have played since the end of their home Ashes summer in January. And that figure alone tells you where Australia's batting is at.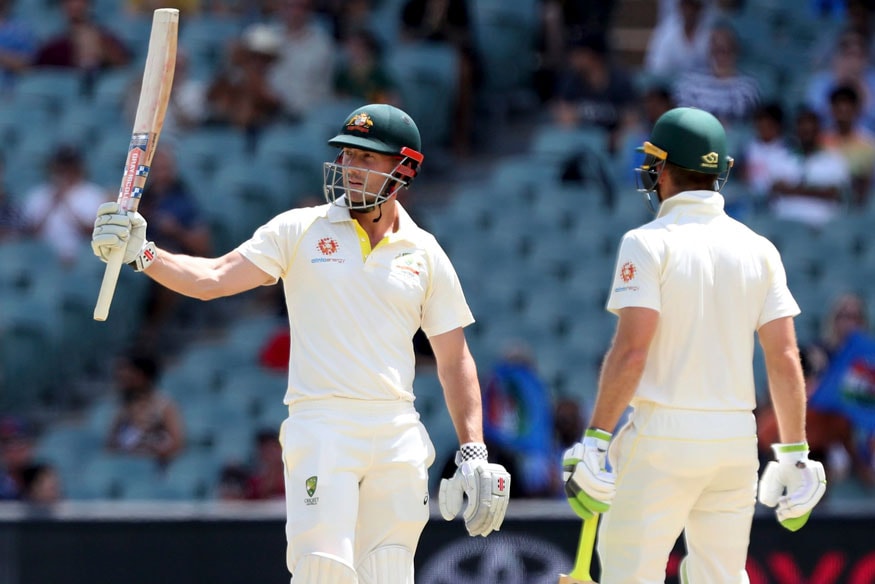 (Image: AP/PTI)
In light of that Dubai innings, it seemed inexplicable that Khawaja would throw his wicket away as he did in the second innings of this Test in Adelaide. Khawaja danced down the wicket and tried to loft Ashwin over long-off, but was beaten in flight and skied a catch to deep cover. He was on 8 from 42 balls, and his loss left Australia at 60 for 3. Khawaja is the best batsman in this current line-up, and Australia needed him to copy Cheteshwar Pujara, not Rishabh Pant.
The only positive to come out of Australia's top six in the chase was the end of Marsh's run drought. Almost from the outset, he looked like a man in form – you simply wouldn't have believed this was a man whose past eight Test innings had totalled less than 50 runs. Marsh's 60 was an attractive innings that showed he can have an impact in this series. The question is whether he can build on this start.
Khawaja and Marsh are the only two members of this Australian side with first-class batting averages above 40. By contrast, only two members of India's top seven (KL Rahul and M Vijay) average less than 50 in first-class cricket. It is a stark, measurable difference, a positive chasm between the sides. The cold, hard fact of the matter is that Australia's batting line-up is significantly inferior to that of India. Australia are already missing Smith (first-class av: 57.27) and Warner (48.63).
Of course, any team would struggle if you took away its two best batsmen. But if India were to lose, say, Kohli and Pujara, you would still be confident that somebody else would step up with a big innings: Ajinkya Rahane, perhaps, or Vijay, or Prithvi Shaw when fit. The challenge for Australia's brittle batting order is to find someone capable of stepping up.
Because for all the tension of the final session in Adelaide, and the possibility of Australia pulling off a win from nowhere, the fact remains that it was thanks mostly to the lower order. In a chase of 323, the top six were outscored by the bottom five. And that is not a recipe for success.
The Border-Gavaskar Trophy is not gone, but India have won the opening Test of series in Australia for the first time. To fight back from here, Australia will need to play the kind of tough cricket displayed by their tail in Adelaide. If they do that, then whatever the result, it at least won't be a horror story.