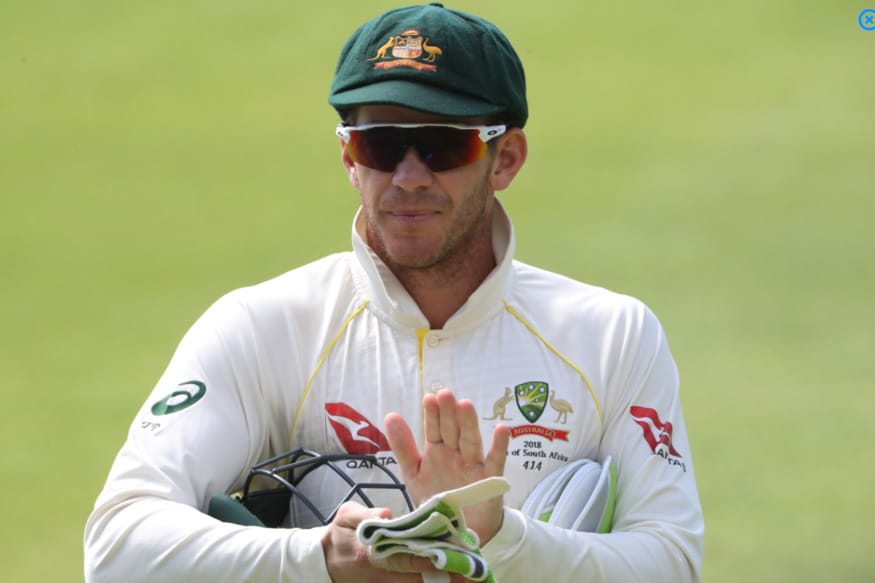 Never before has India won a Test series in Australia. Never has India had a better chance than now. In fact, many Australians have already written their team's chances in this series off. No Steve Smith, no David Warner, no hope – so goes the conventional wisdom.

Of course, it is deeper than that. Since the ball-tampering embarrassment in Cape Town in March, Australian cricket has been in a state of chaos not seen since the days of World Series Cricket. The coach, Darren Lehmann, has been replaced by Justin Langer. James Sutherland's near two-decade reign as CEO has ended. Board members have quit, senior executives have been sacked. The comings and goings at Cricket Australia are nearly as hard to keep up with as those in Donald Trump's administration.

Amid all of this, new captain Tim Paine and coach Justin Langer have faced the challenge not only of finding a competitive squad, but of repairing Australian cricket's culture and winning back the Australian people. A recent survey of the emotional connection Australians felt towards their sporting teams found that the men's Test cricket team had lost the public. Of national representative sides, they were 13th out of 13. To put that in perspective, they were outranked by all of Australia's national rugby union and rugby league men's and women's sides, despite the rugby codes being played in large numbers in only two of Australia's six states.

To this end, Paine has tried to instill a more respectful approach into his side, leading pre-match handshakes between the teams in Australia's recent Test series against Pakistan in the UAE. Meanwhile, former captain Michael Clarke says Australia must play its cricket hard and tough, or it's "not going to win s*&%". They might not anyway; in the UAE series, Shane Warne called the batting line-up the worst he had ever seen in an Australian Test team.

Against India, uncapped batsman Marcus Harris is likely to open. He has made two hundreds in each of the past two Sheffield Shield seasons, plus an unbeaten 250 for Victoria earlier this summer. He has not so much bashed the door down as leaned annoyingly on the doorbell from time to time. His opening partner will likely be his state team-mate Aaron Finch, despite the fact that Victoria stubbornly batted Finch at No.3 in their latest Shield game, believing he was not part of their best opening combination.

The two most experienced heads in the batting order are Usman Khawaja, who really stood up in the UAE in the absence of Smith and Warner, and Shaun Marsh, who spectacularly did not. Marsh is 35 years old and his past 10 Test innings read 24, 1, 26, 0, 16, 7, 7, 0, 3 and 4, yet because he has shown some ability to make Test runs in the past, and because there are few other obvious candidates, he seems set to retain his place.

His brother Mitchell Marsh's form is hardly any better, his past 10 Test innings showing 4, 45, 5, 16, 4, 0, 12, 0, 13 and 5. He is of course in the side as an all-rounder, though figures of 6 for 405 in the past two years do not exactly scream out indispensability. Yet he is one of the two vice-captains in this weakened side, and is expected to retain his place as well.

The other batsmen in the squad are Peter Handscomb and Travis Head, both with some Test runs to their name along with plenty of promise, but they will need to really step up in this brittle order. Depending on who is selected, this batting order actually boasts a worse collective record than the side Australia fielded against India in 1977, when World Series Cricket had taken all the best players and 41-year-old Bob Simpson was brought out of retirement to captain Australia again.

Into this internal turmoil walks an Indian side led by the world's best batsman, Virat Kohli, who himself averages 62 in Tests in Australia and on the previous tour scored four hundreds from four matches. It is a measure of the home team's ailing condition that no Australian in this squad has scored more Test centuries in Australia than the five Kohli has made here. M Vijay and Ajinkya Rahane also averaged 50-plus on the 2014 tour of Australia, while KL Rahul made his maiden Test hundred.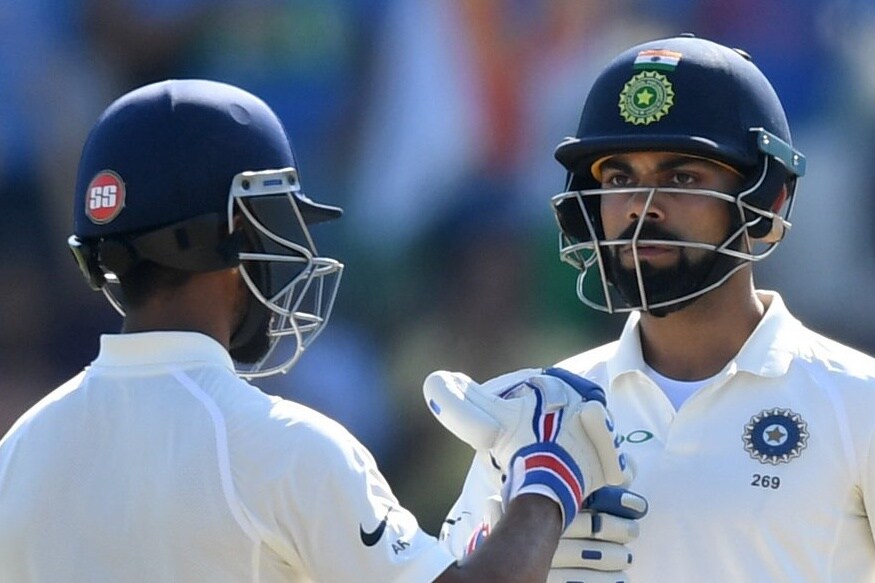 Overall, Kohli is surrounded by a strong outfit which deserves its place at the top of the Test rankings (Australia sits in fifth position) yet was somewhat disappointing in England earlier this year. Certainly, the Australian public knows who it expects to win the series: sports betting is massive business in Australia, and India are the bookmakers' favourites to take home the Border-Gavaskar Trophy. That, in a home Australian summer, is almost unheard of.

Yet for all of the talk of change and chaos, come the first Test in Adelaide, Australia may well field eight of the same 11 players who walked out for the opening Test of last summer's Ashes series against England. Significantly, Australia's attack is untouched, and the foursome of Mitchell Starc, Pat Cummins, Josh Hazlewood and Nathan Lyon could, if they really thrive in their home conditions, win the series almost on their own (though the same could be said of Kohli).

And one of the three changes from last summer might have happened anyway: rookie opener Cameron Bancroft had far from secured his place in the line-up even as he sandpapered that ball at Newlands. Harris may well have replaced him this summer in any case.

But the other two changes are the big ones: Smith and Warner are Australia's two best batsmen by a landslide, and to lose them both is catastrophic. It is eight years since Australia played a home Test with neither Smith nor Warner in the XI, the innings loss in the 2010 Adelaide Ashes Test being the last such occasion. Between them they have won the past four Allan Border Medals, and despite being suspended for the past eight months their records are such that they are both still in the top five of the ICC's Test batting rankings.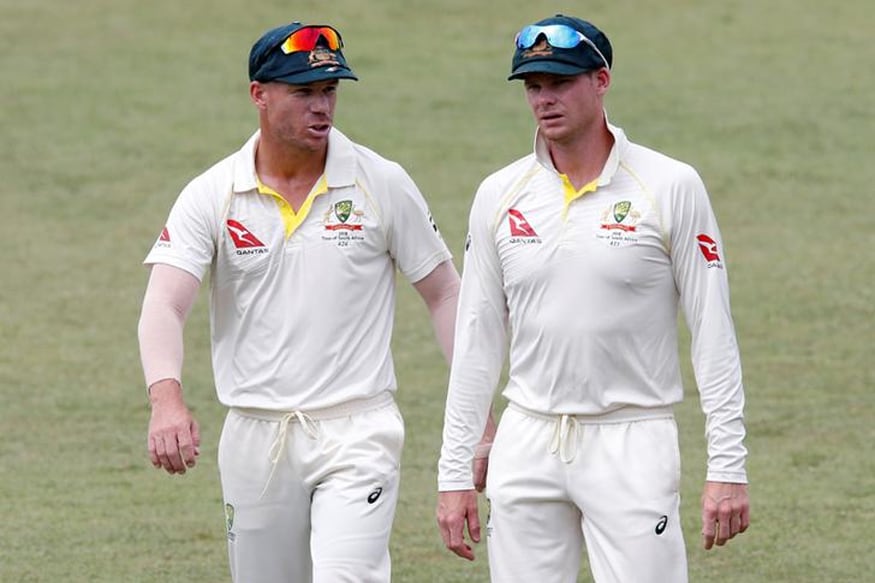 (AFP)

One or both of Smith and Warner could return to the Test side next year, so this is not the end of an era, but it is a major interruption to one. Without them in the side, Australia's victory chances are significantly lower, but with them in the side, after their parts in the ball-tampering national humiliation, the public would barely care if Australia won or lost.

The challenge for Paine is to ensure the Australian public does care about his team, and as those survey results showed, that is no longer a certainty. But in Paine, Australian cricket has stumbled on a leader respected by both the players and the public. The fact that he is even in the Australian side right now would have seemed remarkable 18 months ago; that he is captain would have appeared impossible.

Paine played four Tests back in 2010, but a serious and persistent finger injury significantly hampered his career for several years. By late 2017, he was not Tasmania's first-choice wicketkeeper and had not made a first-class hundred for 11 years, yet he was catapulted back into the Test side because of the dearth of other wicket-keeping candidates around the country. The selectors took a punt, and it paid off. He has kept sharply and averaged nearly 40 since his recall, and has led the side with a quiet dignity since the captaincy fell in his lap. He is a calming presence at a time of turmoil.

Paine knows that Australia's Test team needs to use this home summer to regain the respect of the country. Winning as underdogs would go a long way to that goal; winning as good sports would go even further.

First Published: December 4, 2018, 5:03 PM IST