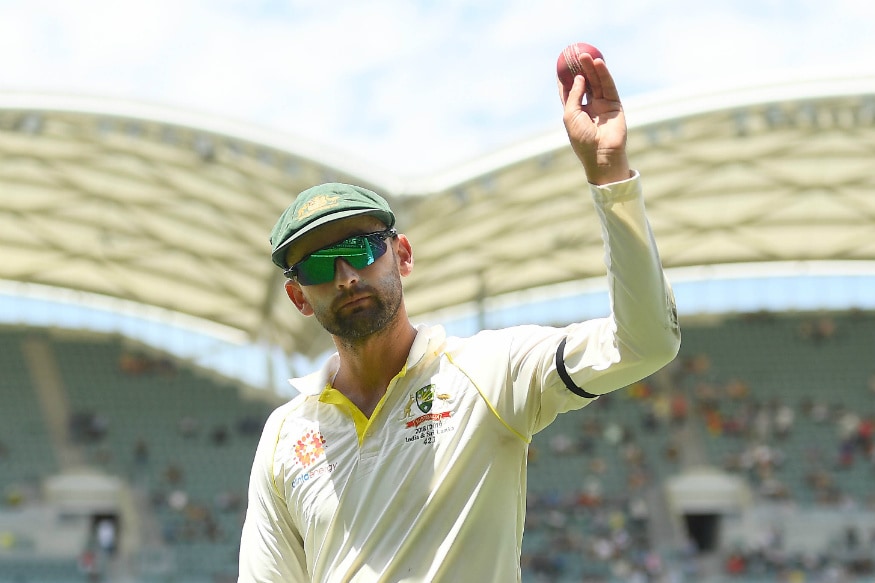 So green was the pitch at the new Perth Stadium on the first morning that India chose an all-pace attack. So uncomfortable was the bounce by day three that Aaron Finch was sent to hospital for x-rays after copping a blow to the hand. So fearsome and unpredictable had it become by day four that Australia seriously considered declaring at nine-down in their second innings, barely 250 in front, simply to protect Mitchell Starc and Josh Hazlewood. So, who was Man of the Match on this fast, frightening deck? Nathan Lyon. The irony was lost on nobody.
For the second consecutive Test, Lyon finished the match with eight wickets. No visiting spinner has taken eight in a Test in Australia for more than a decade; Lyon has now done it twice in a fortnight. In doing so, he moved his career tally up to 334 Test wickets. There is every chance that by the end of the summer, he will have surpassed Dennis Lillee's 355 and will sit behind only Shane Warne and Glenn McGrath on the all-time list of Australian Test wicket takers. That will be a staggering achievement if – or rather, when – it happens.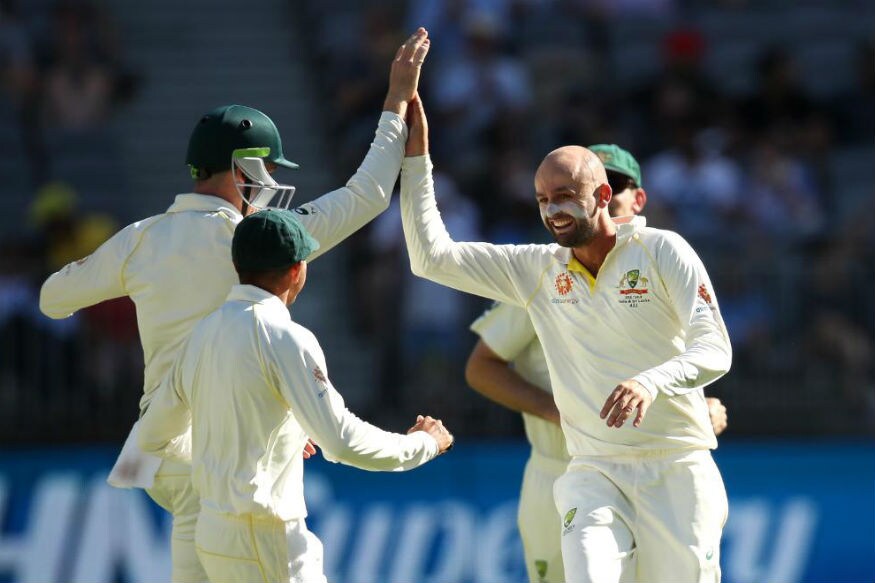 (Image: @ICC/Twitter)
There was arguably no bigger moment in this Test than when Lyon drew Virat Kohli forward and found his edge with a straighter delivery on the fourth afternoon. Chasing 287 on this pitch was always going to be an order as tall as Ishant Sharma, but while Kohli was there, India had hope. Their start had been poor, slipping to 13 for 2, but Kohli and M Vijay had just begun to steady things a little, taking the total on to 48, when Lyon had his man (and, just for good measure, bowled Vijay through the gate in the next over).
It was the seventh time in Test cricket that Lyon had dismissed Kohli – the most of any bowler. In the first innings, Lyon's wide-of-off line failed to keep a check on Kohli, who was happy to drive against the spin or work the ball to leg, but in the second innings Lyon gave Kohli less room, and it worked a treat. Perhaps only a second-innings five-for to add to his five from the first could have improved Lyon's match; it would have taken him past Muttiah Muralitharan to be the bowler with more five-wicket hauls against India than anyone else in history.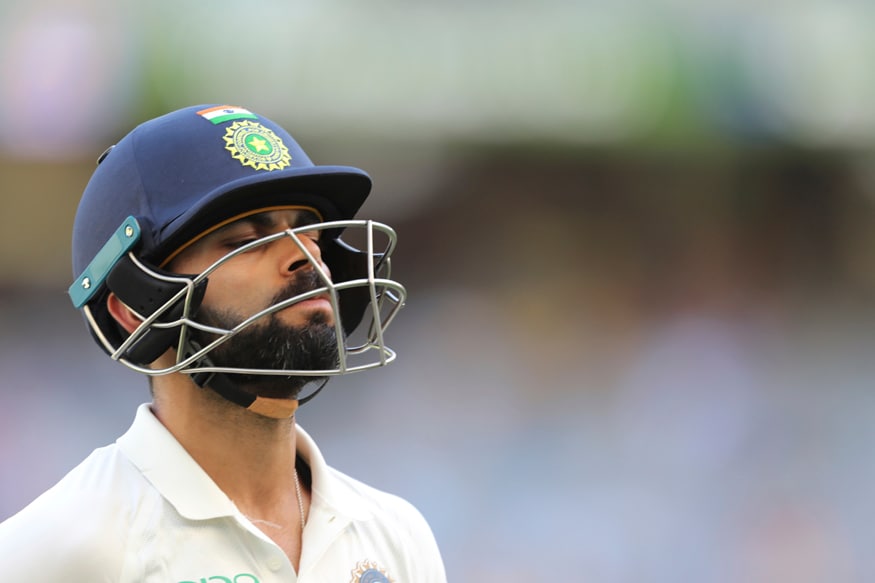 (Image: AP)
That he has achieved this without any unusual tricks – doosras, carrom balls and the like – is remarkable, and a testament to what can be achieved with subtle variations in flight, line and turn. It is classic, old-fashioned offspin. When Lyon first arrived on the scene he had the skill, but seemed to lack confidence. As the years have passed his belief has increased exponentially, to the point that before last year's Ashes he was bold enough to say that Australia wanted to end the careers of some England players. If that was a step too far, it was also proof of his self-assurance.
Lyon finished 2017 as the year's leading Test wicket taker, with 63 victims. There is a good chance he will also top the world tally in 2018, sitting as he does on 48 wickets in equal first position with Sri Lanka's Dilruwan Perera, with both men set to finish the year with Boxing Day Tests in different countries. With 82 Tests to his name, he is far and away the most experienced Test player in this current Australian side, and would remain so even if Steven Smith and David Warner were to return. Of the current squad, he is the player Australia would find hardest to replace.
And all of this from a man who went from Adelaide Oval groundstaff to Twenty20 sensation to Test cricketer in the space of a year. Perhaps the best early judge of Lyon was Michael Hussey, who upon his retirement in the first week of 2013 had to nominate his successor as leader of Australia's team victory song. It is an unofficial, yet highly respected, role in Australian cricket, and the holder is generally seen as the heartbeat of the team: Rod Marsh, Allan Border, David Boon, Ian Healy, Ricky Ponting and Justin Langer have all held the job in the past.
(Image: Twitter/@ICC)
Hussey chose Lyon, who had been a Test cricketer for less than 18 months and was viewed by the public as a shy young man who would barely utter five words when asked a question by the media. He was also still establishing his place in the side. But the decision came at a time when splits within Michael Clarke's team were coming to the fore, and Hussey had no doubt that Lyon was the man to take on the role.
"I picked Nathan because I think he's a man of great character," Hussey said at the time. "I think he plays the game for the right reasons. I think he understands and respects the fabric of the baggy green cap and that's what I want to come through from him when he leads the team songs."
Now, nearly 10 months after Australia's last Test victory, and at the tail end of a devastating year for Australian cricket's reputation, Lyon has bowled Australia to a win that will restore some much-needed public pride for his team. They will head to Boxing Day at the MCG – always the biggest day on the Australian cricket calendar – with the series tantalisingly locked at 1-1. Rarely in the past six years will the feeling have been so sweet for Lyon as when he leads the Australians in their team song in Perth: "Under the Southern Cross I stand, a sprig of wattle in my hand…"