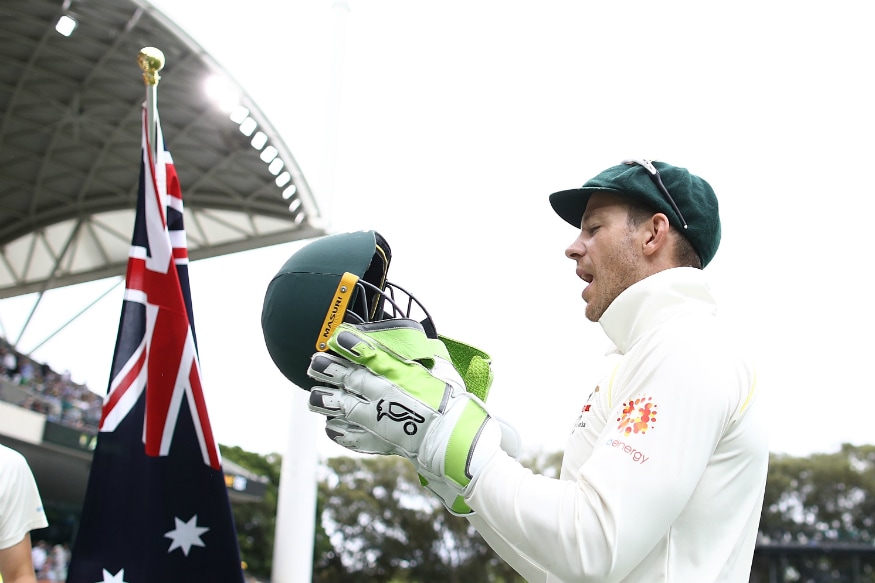 In 2002, Australian speed-skater Steven Bradbury became a household name in his home country when he became the first Australian to win a Winter Olympic gold medal. He had advanced from his quarter-final only because another skater was disqualified for obstruction. He finished second in his semi-final when a crash took out most of the field. In the final, he was a long, long last, when every other skater fell in a mass pile-up, and Bradbury simply glided between the bodies to complete a victory that even he couldn't believe. Later, he called his autobiography Last Man Standing.
There is a little of the Steven Bradbury story in Tim Paine's elevation to the Australian captaincy. Consider the sequence of events. On November 16 last year, Paine was fielding for Tasmania in a Sheffield Shield game at the MCG. He was not wicket-keeping; Matthew Wade had that job. In fact, in the previous two years, Paine had kept in only three Shield matches as Tasmania looked first to younger glovemen and then to the Test incumbent, Wade, who had returned to his home state after a decade with Victoria.
One day later, on November 17, Paine was named as the wicketkeeper in Australia's Ashes squad. Wade had been struggling for Test form for some time, and none of the other candidates – including Peter Nevill and Alex Carey – had done enough to force their way in. So, the selectors looked around the country and found the man they considered the best gloveman, even if Tasmania tended to play him as a specialist batsman, if at all. It was a left-field selection – the field faltered and Paine was left.
Six months later, Paine had performed well enough to retain his job and he was right there in Australia's XI when the ball-tampering story broke in Cape Town. When Steven Smith and David Warner were suspended and a new captain was needed, Paine got the nod ahead of other senior players such as Usman Khawaja and Nathan Lyon. In six months, Paine had skated through the carnage to become Australia's wicketkeeper and captain. Like Bradbury, he could scarcely believe the rapid rise himself.
Plenty of people derided Bradbury as "lucky", overlooking the fact that he had also earned Olympic bronze eight years earlier and had overcome significant setbacks including a broken neck and a skate-blade slicing through his leg. But the only way to be in the right place at the right time is to keep putting yourself in the right place. The right time will take care of itself. Likewise, Paine didn't appear from nowhere. He had played four Tests back in 2010, and was spoken of then as a future Australian captain due to his even temperament and poise with bat and gloves.
At that point, he was a stand-in for the injured Brad Haddin, but his status as heir apparent seemed certain. Then, in an all-star exhibition match later in 2010, Paine was batting when a Dirk Nannes delivery smashed his gloves – and his hand. It was a devastating blow to his career. Paine's right index finger was broken so severely that he required no fewer than seven operations over several years before the problem was fully resolved. It cost him significant game time and, for a while at least, ruined his confidence as a batsman.
It would have been easy for Paine to throw in the towel. By the time he was 29, Tasmania were looking to younger glovemen, imported from other states. But Paine kept on keeping on, if not keeping. If they wanted him to wear the gloves, he would, but if he was a batsman only, that was fine too. Never did he give up. Maybe, just maybe, if he kept putting himself in the right place, the right time would come around again. Eventually it did. He won a T20I call-up in early 2017, nearly six years after he had last played for Australia, and a Test recall later that year at the age of 32.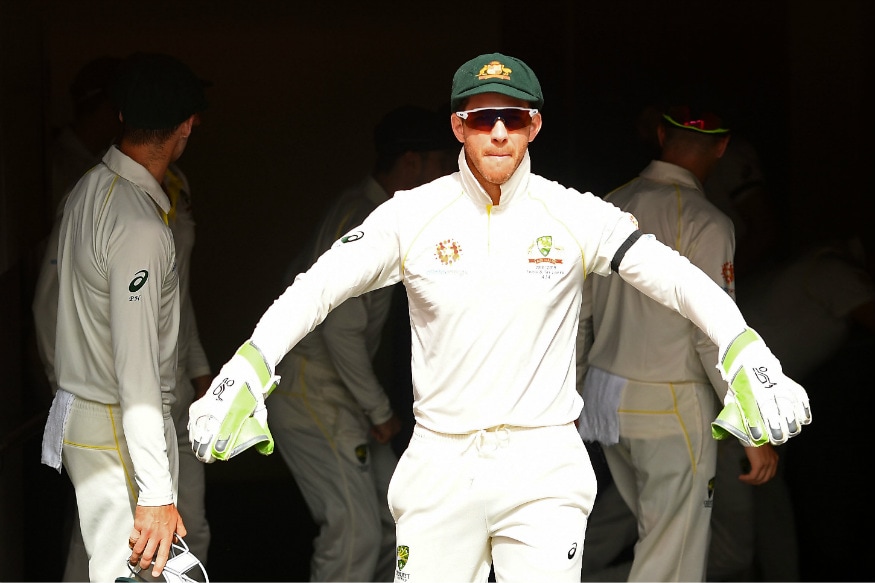 And then, suddenly, he was Australia's Test captain. A story that could so easily have been "Whatever happened to Tim Paine?" became "How did this happen to Tim Paine?" The answer? Right place, right time, right man. Because, in a roundabout sort of way, had it not been for that delivery from Nannes, Paine might already have been Australia's captain. Certainly, he would have been the favourite to replace Haddin when he retired, and likely a captaincy candidate when Michael Clarke departed.
Paine has always been a highly-respected figure in Australian cricket. At his best, he is viewed as the country's best pure gloveman, and he is a better batsman than his statistics suggest. It is remarkable that he has made only one first-class century – an innings of 215 scored way back in 2006 – from his 30 scores of fifty-plus, yet he averages almost 30 and puts a high price on his wicket. The way he fought out the Dubai Test – an unbeaten 61 that spanned nearly four hours and secured Australia a remarkable draw – was typical Paine.
But the regard in which he is held stems also from his calm demeanour and his understated approach. Those are characteristics Australia were desperately seeking in the aftermath of Cape Town. And there, in their lap, was the perfect leadership candidate: free of controversy, secure enough in the side, with state captaincy experience and a history in the Test line-up (a quirk of history is that Paine had made his debut alongside Steven Smith back in 2010).
Wicketkeepers are rarely given the Test captaincy in Australia. Adam Gilchrist and Barry Jarman, both fill-ins, are the only others to have done the job since the 19th century. But these were special circumstances, and Paine has not let his appointers down. His glovework has remained good and while a few more runs would be handy, his overall record since returning to the side last year is strong – 524 runs at 37.42.
Mostly, though, Paine has restored a sense of dignity to the Australian side. The widespread national condemnation of the ball-tampering incident surprised some overseas observers, but it was the culmination of a long period of frustration with the behaviour of Australia's national cricket team. Australians detest hypocrisy and unwarranted arrogance, which had become the team's defining characteristics. All that talk of "the line", not crossing it but headbutting it? Australians hated that.
To win back the public, the team desperately needed a change in culture. Paine's short recent history in the side meant he was not as strongly linked to the toxic environment, in the eyes of the public. He stamped his mark by insisting on Australia's next Test tour, to the UAE against Pakistan, that the players shake hands before doing battle on the field. Some commentators saw it as an empty gesture, but it was a signal of what Paine wanted from his side. And, give them their due, there has been virtually no ugly behaviour from the Australians since Cape Town.
Maintaining that approach is one part of Paine's challenge. Winning some matches without Australia's two best batsmen is another. Until the Adelaide Test, most Australians hadn't seen this contrite, new-look team in action, because the Pakistan series was not on free-to-air television. It was, therefore, critical that Paine's men began to win the public back over the past week. Batting woes aside, Australia fought out the match bravely and played in the right spirit. It was a win everywhere except the result column. And who was at the centre of it? Australian sport's second Last Man Standing.